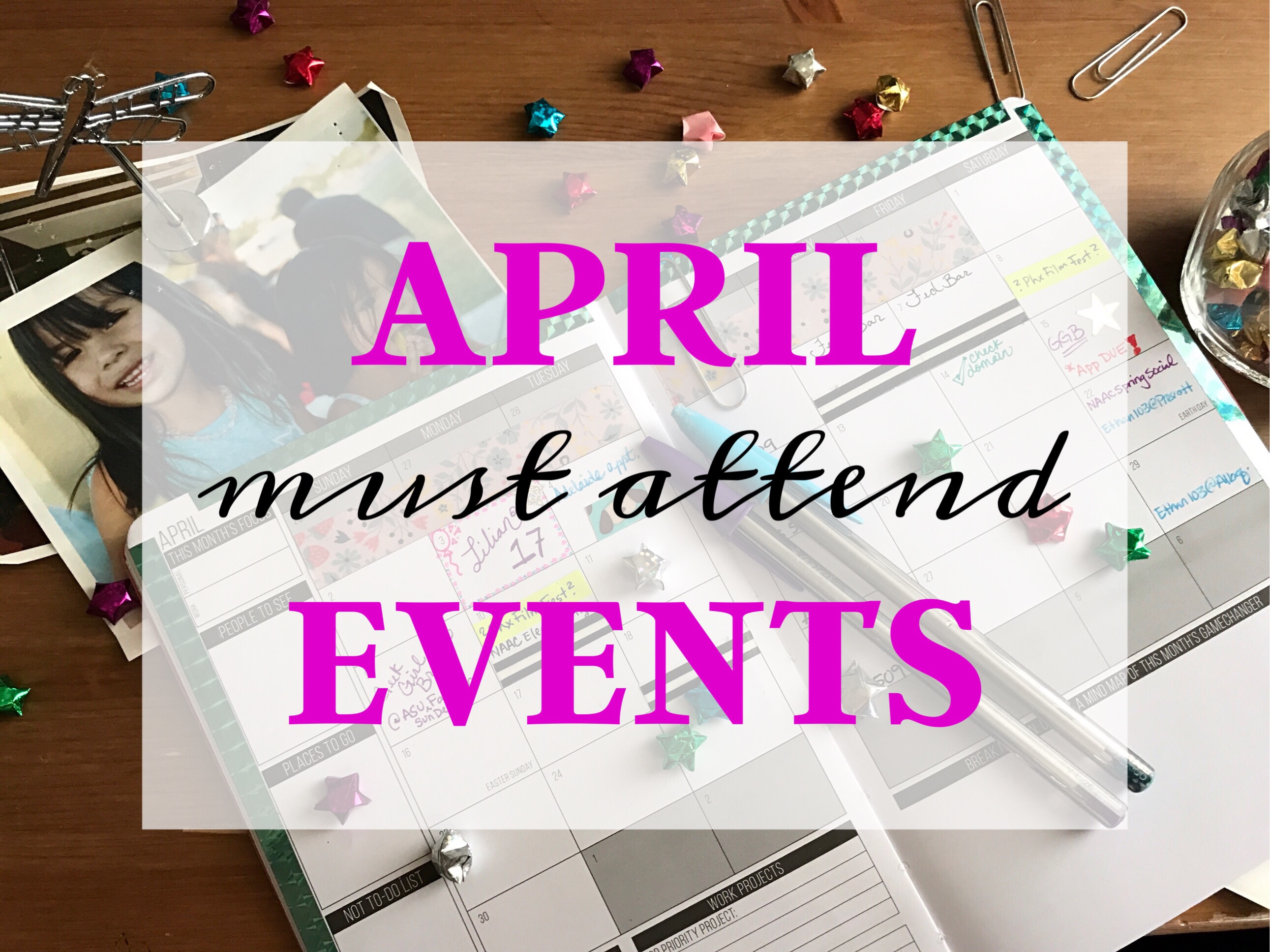 I've gathered and listed here what I think are this month's 5 must attend events based off my personal interests. Most of these events are taking place here in the Phoenix-metro valley. For more events follow my curated list of events on Facebook!
4th Annual Easter Eggstravaganza Hosted by the Blue Bird Pinups
Saturday, April 1, 2017 – Window Rock, AZ
I love the Blue Bird Pinups for their message of female empowerment and dedication to making a positive difference in Indian communities. They have an iconic Native fashion twist to vintage and vintage inspired styles of the 1940s and 50s. They are hosting their 4th Annual Easter Eggstravaganza for youth at the Navajo Zoo. ** Sorry, I realize this event is taking place the day this blog is posted but please give these ladies some support and thanks for their efforts and love for their community!
Phoenix Film Festival
Native American Directed Shorts
Saturday, April 8, 2017 – Phoenix, AZ
Monday, April 10, 2017 – Phoenix, AZ

I would like to make it to the Phoenix Film Festival this year to catch the Native American Directed Shorts. There are 5 shorts that are being screened on two different days. Single-screening tickets are $14.45 w/service fee. [See the Phoenix Film Festival's website for more information about passes and tickets to the festival.]
These are the 5 shorts as quoted from the Phoenix Film Festival's scheduler:
Legacy
Directed by: Mark Lewis
Synopsis: In the world of professional Mixed Martial Arts, Nikki Lowe stands out as one of the few Native Americans competing in the sport today.

The Gift
Directed by: Sunny Moodie, Natalie Ulman, Joshua Indenbaum, Tom BlueWolf
Synopsis: "This gift comes from the heart – as it must and as it should." – Tom Bluewolf, Grandfather of The Muskogee Indian Nation & co-Director.

Sweet Oil
Directed by: Chris Cowden
Synopsis: Two daughters of a single mother use their creativity to overcome the hardships of life in Northern Canada's once booming oil country.

Adzaa Doo Ats'a – The Lady and the Eagle
Directed by: Brian Young
Synopsis: A long time ago, two indigenous tribes were at war. From one tribe, a pregnant lady, Adzaa, prays for the safe return of her husband.

H.A.M
Directed by: Boise Esquerra
Synopsis: 16-year-old Peter must cope with his crackpot father who builds a HAM Radio that inadvertently catches the attention of an alien creature from outer space.
Sun Devil Fan Fair
Sunday, April 9, 2017 – Arizona State University, Memorial Union, Tempe AZ
I think community-baed geek/pop-culture/comic cons offer a unique space from the larger commercial cons for individuals to experience a con on a smaller and sometimes more personal level. While I do enjoy attending the Phoenix Comicon, sometimes the very large crowds and abundance of activities can be a bit overwhelming. Although, I'm not participating in the Sun Devil Fan Fair as a participant, I will be tabeling for the Geek Girl Brunch Phoenix Chapter as part of my officer duties. If you are at this event, come and say hi! Oh, the Sun Devil Fan Fair is FREE!
American Indian Culture Week at Arizona State University
Saturday, April 15 – Sunday, April 23, 2017 – Arizona State University
American Indian Culture Week at Arizona State University is not just for ASU students but is also a community affair. There are multiple events that are happening at ASU. To learn more about all of them visit the ASU American Indian Council for additional details. Here are a few of the events I am interested in:
Saturday, April 15 – 38th Annual Miss/Mr. Indian ASU Pageant
Thursday, April 20, 6pm – Barrett Indigenous Cultural Association's American Indian Fashion Show
Friday-Sunday April 21-23 – 31st Annual POW WOW at ASU
Saturday April 22 – ASU Native American Alumni Chapter Spring Social
Earth Day & March for Science
Friday, April 21, 2017 – ASU March for Science, Tempe, AZ
Saturday, April 22, 2017 – Official March For Science – Phoenix, AZ
Earth Day is April 22nd and is also the date that Marches for Science will be happening all over the world. WOW! Here in Arizona there are at least 7 different sister marches, 6 satellite marches and 1 at ASU. I have no doubt that the current state of politics is impacting science and especially science related to our environments and the Earth. Click here to locate a satellite March for Science near you.
Since the Blue Bird Pinup's 4th Annual Easter Eggstravaganza hunt is today (the day I posted this blog), I figured I'd give ya'll some more events to consider! These events are not in Arizona but in New Mexico. So, if any of you are heading to the Gathering of Native Americans taking place at the end of April, here are some events for you to consider attending! Maybe I'll see you sometime that weekend?
Gatherings Happening in New Mexico
I'm certain there are announcements coming very soon for all of the different types of events that will go down in New Mexico for the very large gathering taking place. For example, my husband's band Ethan 103 will have a show Saturday April 29th at Burt's Tiki Lounge but a flyer and other details are still forthcoming. Meanwhile, here are two events happening that same week in Santa Fe and Albuquerque. We have been attending the All Nations Skate Jam for a number of years and so if you're around stop by and support the alternative sports.
Thursday, April 27, 2017 – Dear Patriarchy, Meow Wolf, Santa Fe, NM
Saturday, April , 2017 – All Nations Skate Jam, Albuquerque, NM
Are you interested in any of these events and will you attend? While I would love to attend each and every single event, i know it's not possible but I hope to make out to a couple of events this April! See you out there.
Don't forget to see a listing of other events that may interest you over on the Redstreak Girl Facebook page.
-Nicky
SaveSave