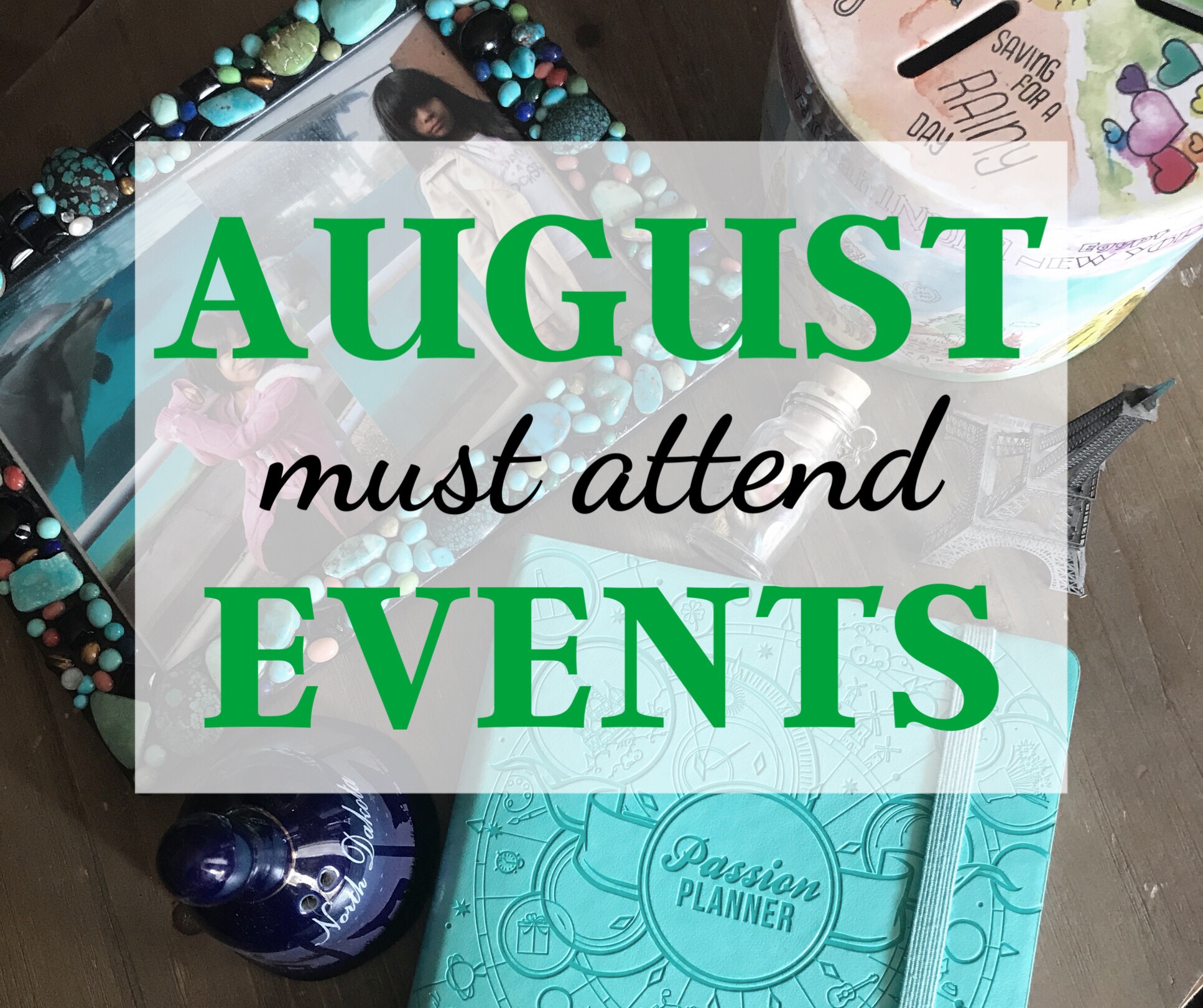 Despite the month of August being half-way over there are STILL some amazing events happening and so I give you my list of 5 must attend events in the remaining of August. I'm probably not your sole source of cool happening events but just in case you are ever curious about the events I am interested in that may or may not make this list, I curate a list of events on my Redstreak Girl Facebook page. This curated list also includes events happening next month, so if you're wanting a sneak peek of what I may feature on the blog head on over there and subscribe!
Blazing Curves Style Expo
Saturday, August 19, 2017 – Pilgrim Rest, Phoenix, AZ 
The 2017 Blazing Curves Style Expo is the first of its kind on the Westcoast that is aimed toward the Curvy community, female/male professionals, and entrepreneurs to raise awareness on current health issues, see a fashion runway show, hear from guest speakers, be entertained, and learn about beauty products, and health/wellness and fitness products. Early this summer I got to meet with Kathy Jefferson, founder of the Blazing Curves Style Expo, to express my excitement for curvy bodies to have this opportunity to come together. Kathy is certainly blazing a path for what I hope will become an annual event that continues to grow.  General admission is $20 and VIP is $35 and includes staged seating and a swag bag.
Making Your Bed! Preparing Garden Beds For Fall Planting
Sunday, August 20, 2017 – McDowell Market, Phoenix, AZ
Before you know it the time to plant a fall garden will be here or it will pass right by you! This has happened to our family – we have every intention to garden for the fall but because of poor planning we either plant late or not at all. Well, McDowell Market is offering a class ($10 suggested donation) so you can brush up or learn how to prepare your fall garden beds! They also offer a September donation-based class to learn which plants are best for a fall/winter garden.
Blue Bird Pinup's Pin Me Up Workshop
Saturday, August 26, 2017 – F.A.B.R.I.C., Tempe, AZ 
The Blue Bird Pinups are finally hosting a Pin Me Up workshop in the Phoenix-metro valley (past workshops have taken place in Northern AZ) but sadly I'm not able to attend due to a prior commitment. Based on my observations of photos from past BBP Pin Me Up Workshops participants work on perfecting their victory rolls, receive tips for makeup and pinup posing, and network with other Native pinups. The BBPs are offering two types of experiences for their upcoming August 26th workshop:
General admission ($20) includes the 2 hour workshop, behind the scenes of the fashion show, and admission to the Phoenix Formal happening that night, and
VIP ($40) includes a full Pinup Experience with the 2 hour workshop, admission to the Phoenix Formal, and a pinup hair and makeup makeover.
Make sure to check their event details for more information.
Phoenix Formal: Hosted by Blue Bird Pinups & OXDX
Saturday, August 26, 2017 – F.A.B.R.I.C, Tempe, AZ
The Blue Bird Pinups and OXDX Clothing are hosting a Phoenix Formal to celebrate the BBP's 5th year anniversary and for OXDX's mini capsule release fashion show. OXDX Fashion shows are a fun events with live music or DJ, a fashion show, and shopping other Native fashion vendors. Performances have already been announced by Rippy & the Sillyettes, Kahara Hodges, and Lady Yazzie. Vintage formal attire is encouraged, which means I need to quickly come up with an outfit for the night! General admission is $10, VIP seating is $20, and children under 12 years of age are $1.
Miss Native American USA Scholarship Pageant 2017
Saturday, August 26, 2017 – MCC Performing Arts, Mesa, AZ
The Miss Native American USA Scholarship Pageant is in it's 6th year and the pageant is taking place at the Mesa Community College Performing Arts Center. Miss Native American USA's mission is "to encourage Native American women to achieve their personal goals, build character, enhance self-esteem, and develop leadership skills." In addition, the Miss Native American USA promotes, addresses, supports, and collaborates on issues of importance to Indian Country such as domestic violence, substance abuse, teenage pregnancy, youth violence, disease prevention, and more. The current reigning titleholder, Ashley Nilianh Susan's, platform was to promote positive health messages among Native American communities. General admission is $15. While the Miss Native American USA Scholarship Pageant is held the same night and time as the Phoenix Formal both events will feature Native fashion. Which will you attend?
August has been a busy month for me so far and there are still these awesome events left to attend! I hope to see you at one of these. Also, I'm putting together my list of events for September and welcome suggestions of events I should be paying attention to! Don't forget to see a listing of other events that may interest you over on the Redstreak Girl Facebook page.
-Nicky