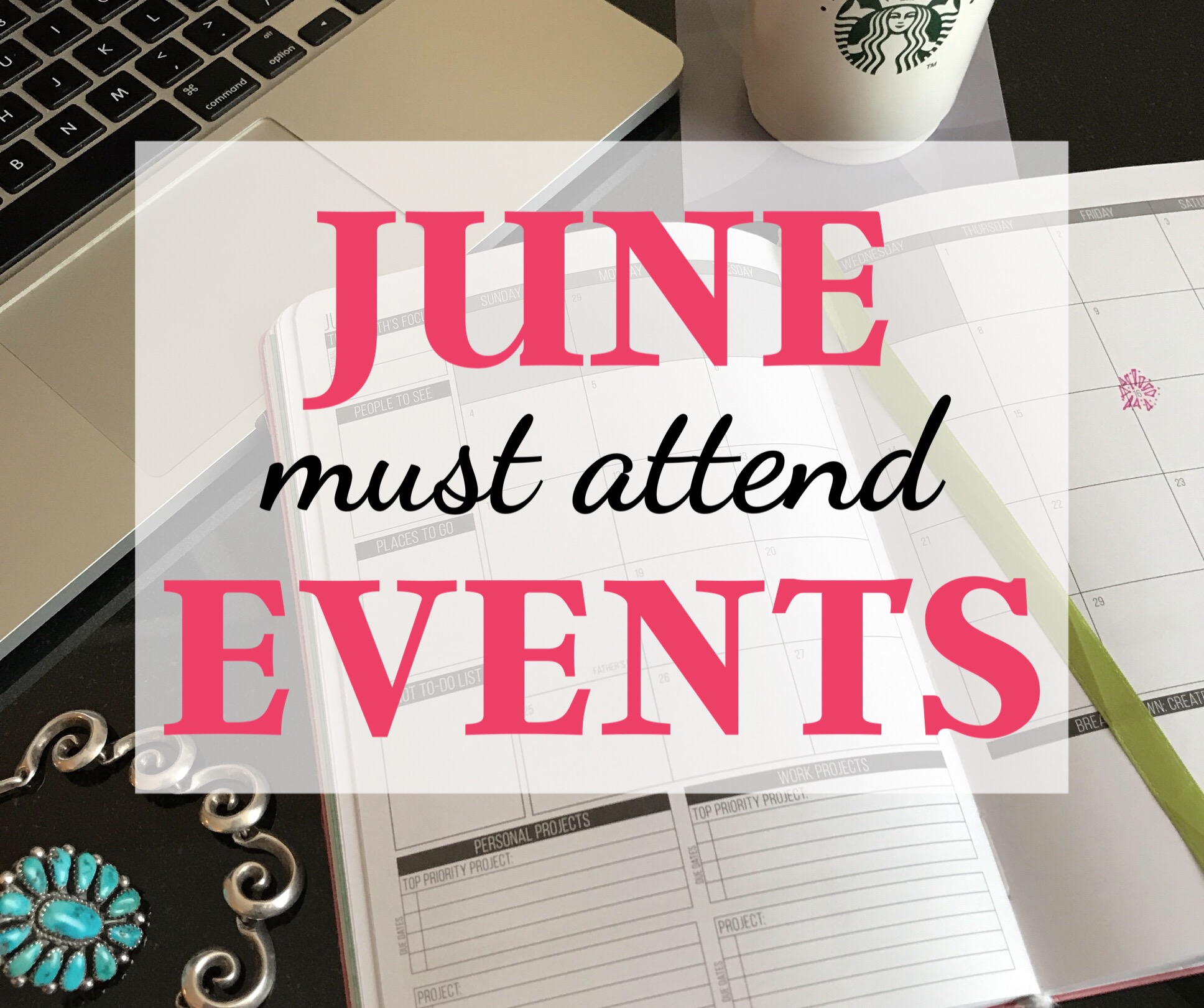 I have pulled together a list of 5 must attend events in June. I never got around to publishing a list of May events as the month was quite busy for me (ya know graduating from graduate school and such). However, I hope one of these events will pique your interests! As always, follow my curated list of events on the Redstreak Girl Facebook page!
Arizona Diamondback's Native American Recognition Day
Saturday, June 10, 2017 – Chase Field, Phoenix, AZ
The Arizona Diamondbacks baseball team is hosting Native American Recognition Day event on Saturday June 10th when they play against the Milwaukee Brewers. This annual event includes entertainment from Native American musicians, drum groups, dancers, royalty and more. My husband's band, Ethan 103, is performing again at this event. It is great that the Arizona Diamondbacks showcases Native artists here in Arizona. Also, if you purchase a ticket from the link above, the Arizona Diamondbacks will donate a portion of each ticket to Native American communities. Lastly, the first 20,000 fans through the gates will receive a D-backs pool towel courtesy of Gila River Casinos. Someone take me out to a ball game!
Emerging into Style – An ACONAV Runway Fashion Show
Saturday, June 17, 2017 – Chrome Nightclub at Wild Horse Pass Hotel & Casino, Chandler AZ
ACONAV, a Native American fashion brand that specializes in couture women's fashion. Loren Aragon, founder of ACONAV, announced a solo runway fashion show happening at the Wild Horse Pass Hotel and Casino. The lead model of the event is Native American supermodel Mariah Watchman (Confederated Tribes of the Umatilla Indian Reservation), a past contestant on America's Next Top Model. I am super excited about this show but sadly I will be out of town. Since I'm not able to attend I'm hoping you will fill me in with the details and photos!
Asdzáá Warrior Fest
Saturday, June 17, 2017 – K'é Infoshop, Window Rock AZ
Window Rock is my hometown and I've been itching to attend the empowering events that are being held at the K'é Infoshop. Mid-June the Asdzáá Warrior Fest is holding a music festival with the theme "Honoring the Matriarch." I won't be in town to attend the fest but maybe you will? Check out their Facebook page for updated details on the event!
Hello Kitty Cafe Truck Appearance
Saturday, June 24, 2017 – Scottsdale Quarter, Scottsdale AZ
I think the Hello Kitty Cafe is probably the epitome of kawaii! This pop up cafe is a food truck and is making stops all across the United States. On June 24th it is coming to Scottsdale Arizona. I missed the Hello Kitty Cafe the last time it was in Arizona. Therefore I plan to arrive early to increase my changes of buying a super cute treat. I've heard stories from insta-friends in other cities that the lines can get long and that treats are available for purchase until supplies last. So, if you plan on going, plan on arriving early and don't forget to snap a pic of your treats! Be sure to check Hello Kitty Cafe's social media channels to see which city it is visiting next.
20th Anniversary of The Fifth Element
Saturday, June 24, 2017 – Cult Classics at Pollack Tempe Cinemas, Tempe AZ
Cult Classics AZ is sooo good at selecting the movies that are my favorite go-to movies, especially in recent months when they presented The Princess Bride and Moulin Rouge. Later this June, Cult Classics and Zia Records are presenting The Fifth Element at Pollack Tempe Cinemas for its 20th Anniversary! Wow, it has been 20 years? I suppose it doesn't feel that way when I watch The Fifth Element on a regular basis. Yes, that is how much I love this movie. I love that the supreme being is Leeloo (played by Milla Jovovich), a female. Damn right! I wanted to be her. Who am I kidding, I still want to be her and Diva Plavalaguna.
I love that The Fifth Element is like the most quotable movie for many situations I'm in. Anytime I eat chicken I quietly mouth "chicken good" complete with Leeloo's inflections. I say "Take it, I don't need it!" when someone takes something from me that I want to keep but have to give up.  I ask people if they're "super green" after giving them instructions. See? I could go on. And, Luc Besson is a god for bringing me Léon The Professional, The Fifth Element, and making me love Gary Oldman more for his diverse acting abilities. Not to mention that The Fifth Element made Bruce f*cking Willis kinda lovable after Twelve Monkeys. So, who is coming to Fhloston Paradise with me?
Discover & Share this Chicken GIF with everyone you know. GIPHY is how you search, share, discover, and create GIFs.
Free Events In The Phoenix Valley
Here in the Phoenix valley, certain art museums are free to the public for select days and limited time frames. Free admit days are great to escape the summer heat and to experience a new art exhibit. Here are a few places I am aware of and/or have attended a free event in the past. Keep in mind this is not a complete listing and there may be other restrictions that I don't state here. Consequently, one should contact or search the website of the venue/event to verify the details surrounding their free programming.
Phoenix First and Third Fridays – On the first and third Fridays of every month most art galleries and venues in the downtown Phoenix area open for public viewing. There are self guided suggested artwalks and free event shuttles. Click the link to learn more about which venues participate on which Fridays.
Mesa Second Fridays – On the 2nd Friday of every month the downtown Mesa business and art communities come together for vending, live music, open galleries, and contests.
Act One AZ Culture Pass – Your AZ local library may participate in the Culture Pass program, which allows library cardholders to check out a pass for free tickets (usually 2 admissions) to visit an arts/culture destination (art museums, heritage centers, science center, art performance, botanical garden, etc.). Passes are available at participating libraries and destinations are first-come first-serve. Also, once you check out a culture pass, you have 7 days to use the tickets.
Phoenix Art Museum – The Phoenix Art Museum participates in Phoenix First Fridays and also offer the Discount Tire Free Family Weekend, which takes place the second weekend of each month.
Heart Museum – The Heard Museum participates in Phoenix First Fridays and offers Free Summer Sundays, which gives free admission every fourth Sunday of the summer.
Desert Botanical Garden – The Desert Botanical Garden offers free garden admission the second Tuesday of every month. Don't forget, be sure to stay hydrated during the summer months!
Local libraries – Check your local libraries for free summer programming!
I hope one of these events catch your eye! Let me know if these are events you're interested in and of other events I should be aware of. I love learning more about what is happening in the community!
Don't forget to see a listing of other events that may interest you over on the Redstreak Girl Facebook page.
-Nicky
SaveSave
SaveSave