**Note: So I know August is already half way over, but I had started writing this recap while it was still August with the intent to publish this post at the start of September… and then life happened which kept me from focusing on my blog and finishing this post.  But I still wanted to share with you my recap…I'm hoping this will be a regular feature on the blog.**
August was a busy month especially since my teens and I returned to school. In the hustle, many things that I wanted to share with you didn't make it on the blog. So this end of month post recaps various aspects of my life including something I did, someone I met, and a collection of other sound bites jam-packed with links!
If you think this is fun or if there is are items you would like me to include next month, let me know in the comments!
Something Fun
Participated in a punk music video for Ethan 103's song Punk Rock Fashion Police. Ethan 103 is a punk band, from Arizona, and they were filming a music video for their not yet released song Punk Rock Fashion Police. What I absolutely love about this band is their lead guitarist/singer Wayne who is extremely sexy. He also happens to be my husband. *wink* I'm really excited for their new song and I want all of you to hear it. In the mean time, listen to their last single "500."
Something Relaxing
Spa Avania at the Hyatt Regency Scottsdale Resort at Gainey Ranch. Thanks to AZ Spa Girls's amazing deal, my sister and I visited Spa Avania for some relaxation before I headed back to school. AZ Spa Girls has exclusive offers for day spas throughout Arizona, which is what we purchased for my back-to-school relaxation. Our summer spa package included a 60-minute massage, hummus and veggie spa bites, glass of wine or smoothie, and complimentary signature spa product, 20% discount on spa retail purchases, and a complimentary LOBO Fitness class plus one return class visit. We visited Spa Avania on a Sunday and a Fitness class was not being offered on the day of our visit so we received a return visit (good only for the fitness class). I was impressed with Spa Avania's facilities, their amenities, and service (especially by the pool!). Some of Spa Avania's features that I loved were their mineral pool which was soothing on the skin (compared to a chlorine pool), and the cold plunge which was perfect for the high Arizona temperatures! I appreciated the tranquil vibe that the spa attendants created as well as the poolside service which was on point to ensure a calm and relaxing day. Like and follow AZ Spa Girl's on Facebook to hear about any upcoming deals at Spa Avania or other Arizona spas!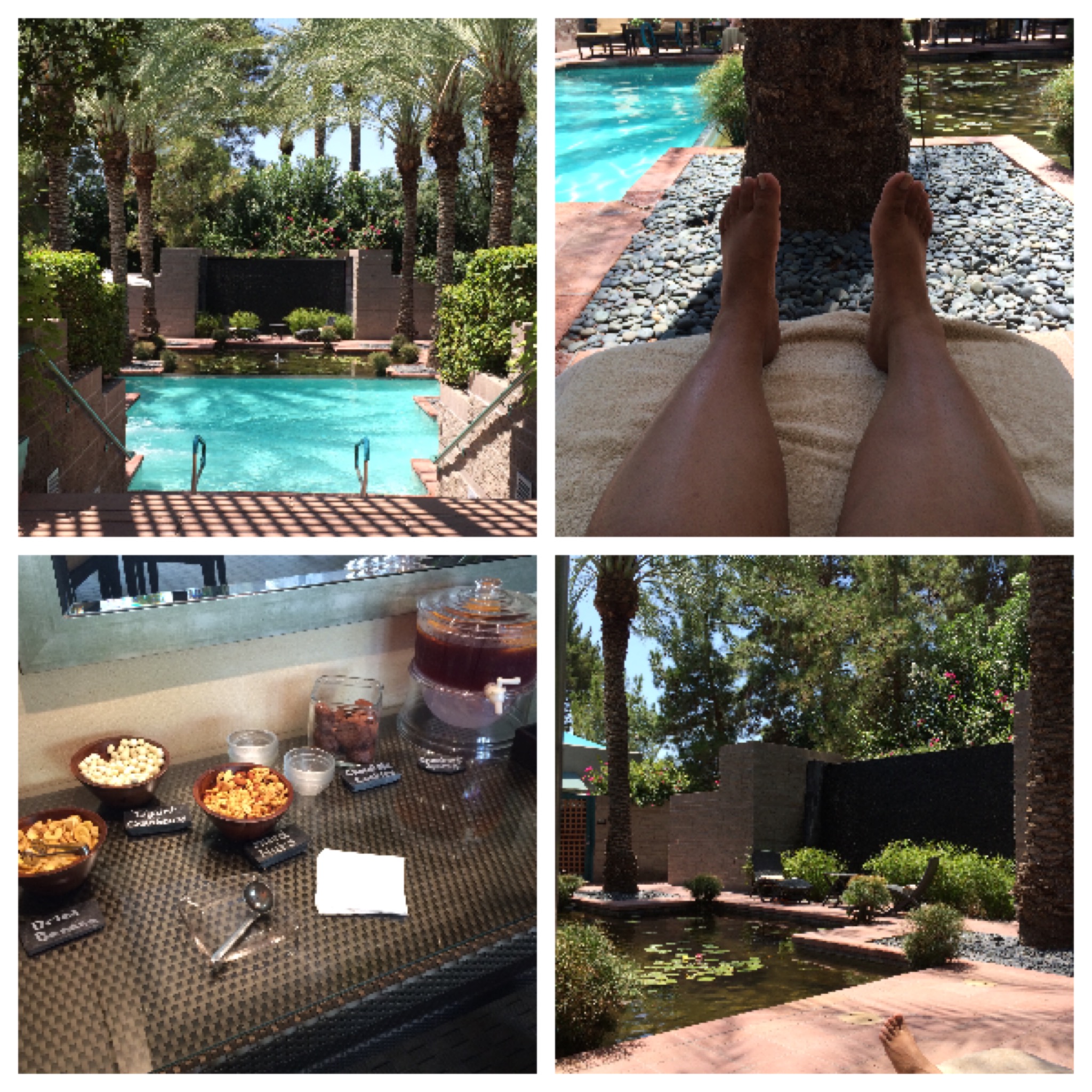 A Person I Met
Tania Katan, co-creator of #ItWasNeverADress. Tania hosted a panel of local Phoenix women (one of which was fellow social worker Debbie Nez-Manual of Morning Star Leadership Foundation) to discuss super heroes at the Heard Museum on August 5th. Prior to this event, I have never heard of Tania, #ItWasNeverADress, or this movement. Tania is a dynamic speaker and advocate for empowering females by changing perceptions through storytelling, art, and a hacked ladies restroom symbol. My oldest teen has been wearing her #ItWasNeverADress t-shirt and has been receiving positive comments about perceiving females as heroines from classmates, teachers, even the staff at the dentist office! #ItWasNeverADress is an amazing movement that I hope you'll read more about. Or better yet, watch this video, it's less than 3 minutes!
Something I Read
Things No One Will Tell Fat Girls…So I Will. Earlier in August I stumbled upon a Huffington Post article titled Things No One Will Tell Fat Girls…So I Will written by Jes Baker of The Militant Baker only to realize that it was a shorter version of the original article on her blog. This list is what I needed to read at that particular moment in my life and continues to be inspiration for determining my own personal anthem. Jes mentions arm flab, sex, fashion, and … well just read her list. But her last item about being fucking beautiful makes me tear every time I read it that I'm including just a short snippet of what she says, but you should just read the full article yourself, "You are perfect. You are more than enough. You are the best thing that has ever happened to you. And you are fucking beautiful." I've been following Jes on Facebook and Instagram for a while and first heard of her in 2014 when she organized the first Body Love Conference held in Tucson Arizona. She is an advocate for body positivity and I recently pre-ordered her book titled Things No One Will Tell Fat Girls to be released October 27, 2015.
Someplace I Traveled To
Las Vegas. Early in August (before school started), my husband and I took a weekend trip to Las Vegas. We went for the cotton candy.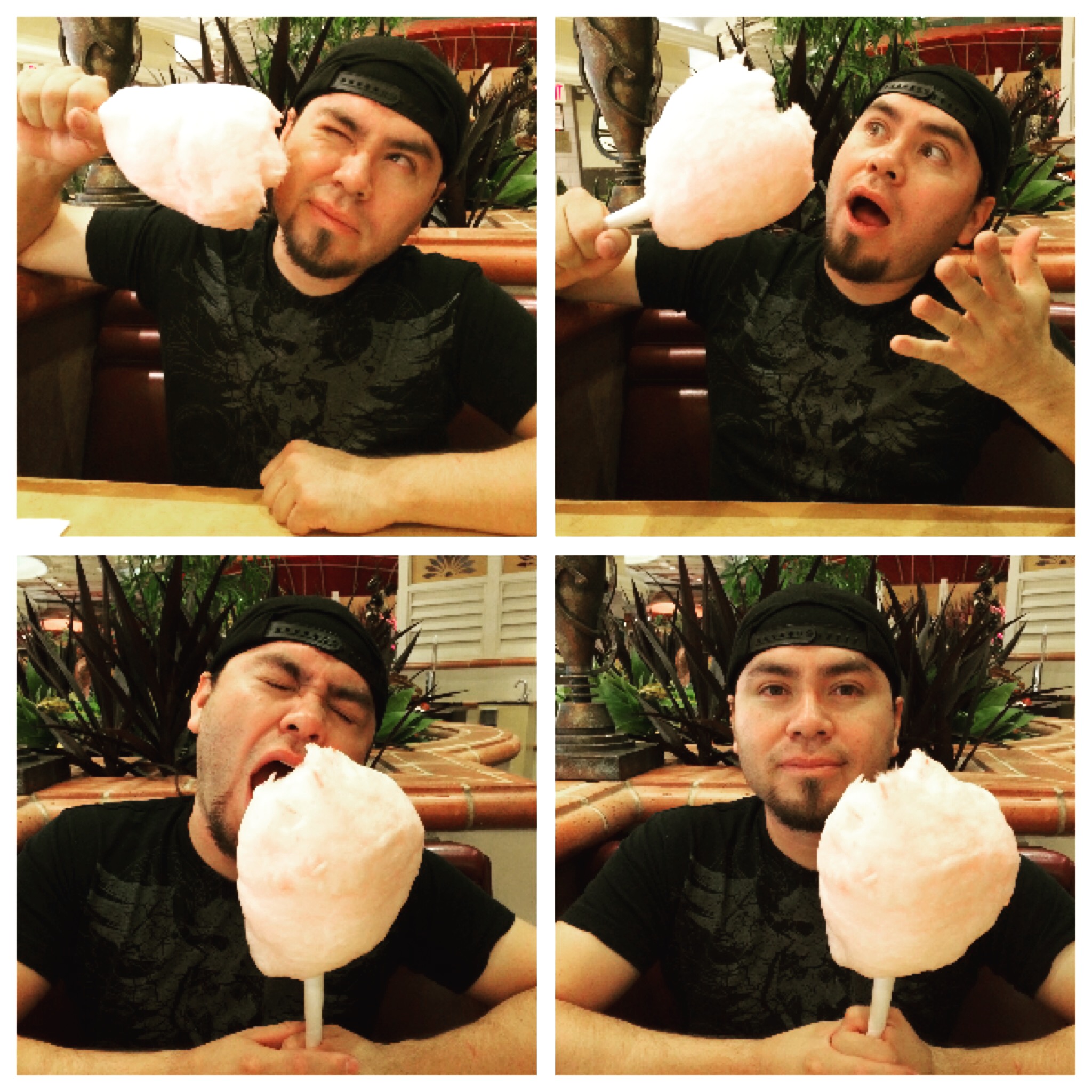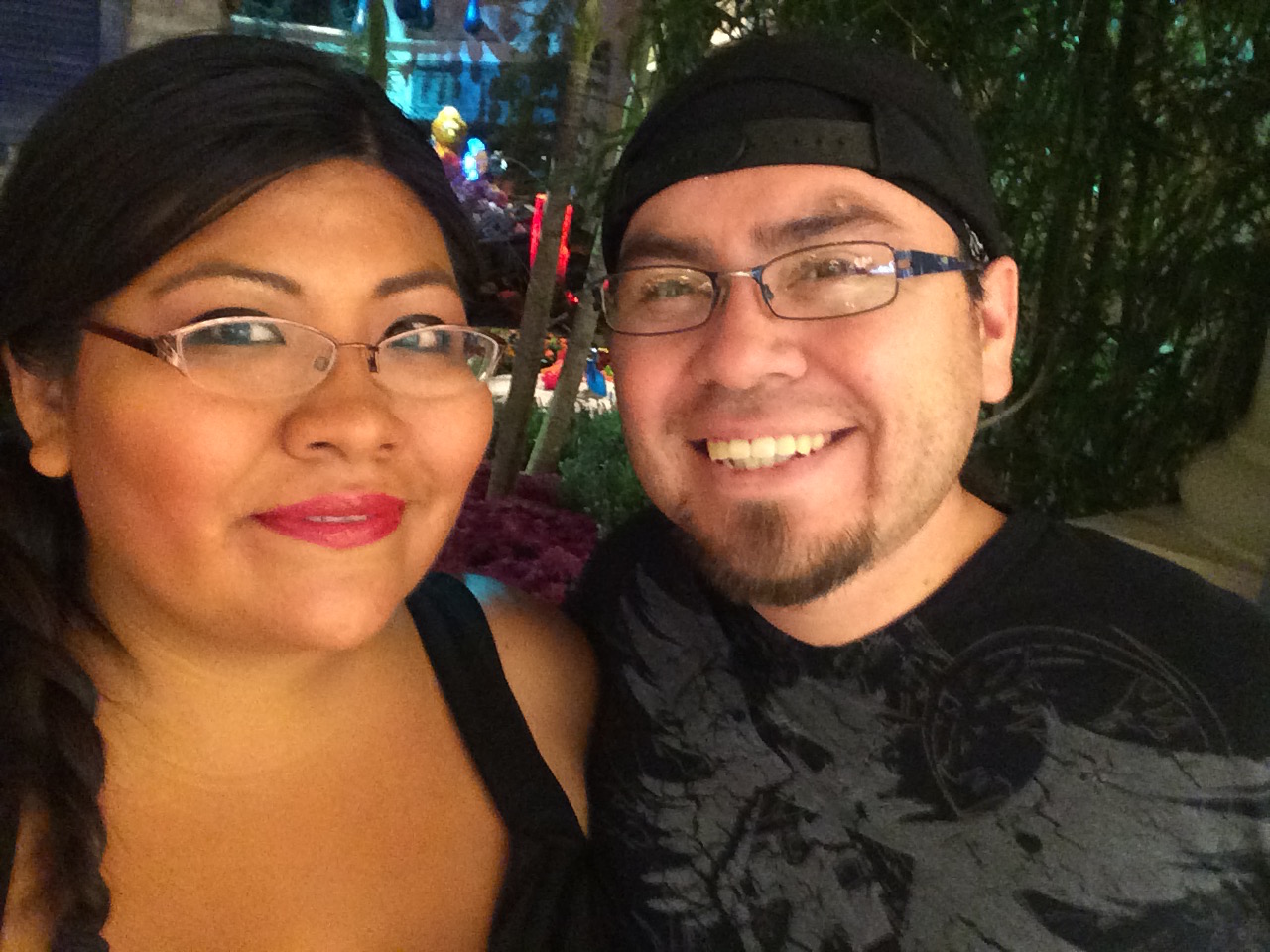 Favorite Accessory At The Moment
Sterling Silver Spike Earrings. My in-laws are Navajo silver smiths and I was gifted these super cool sterling silver spike earrings. When I wear these earrings I feel like a warrior.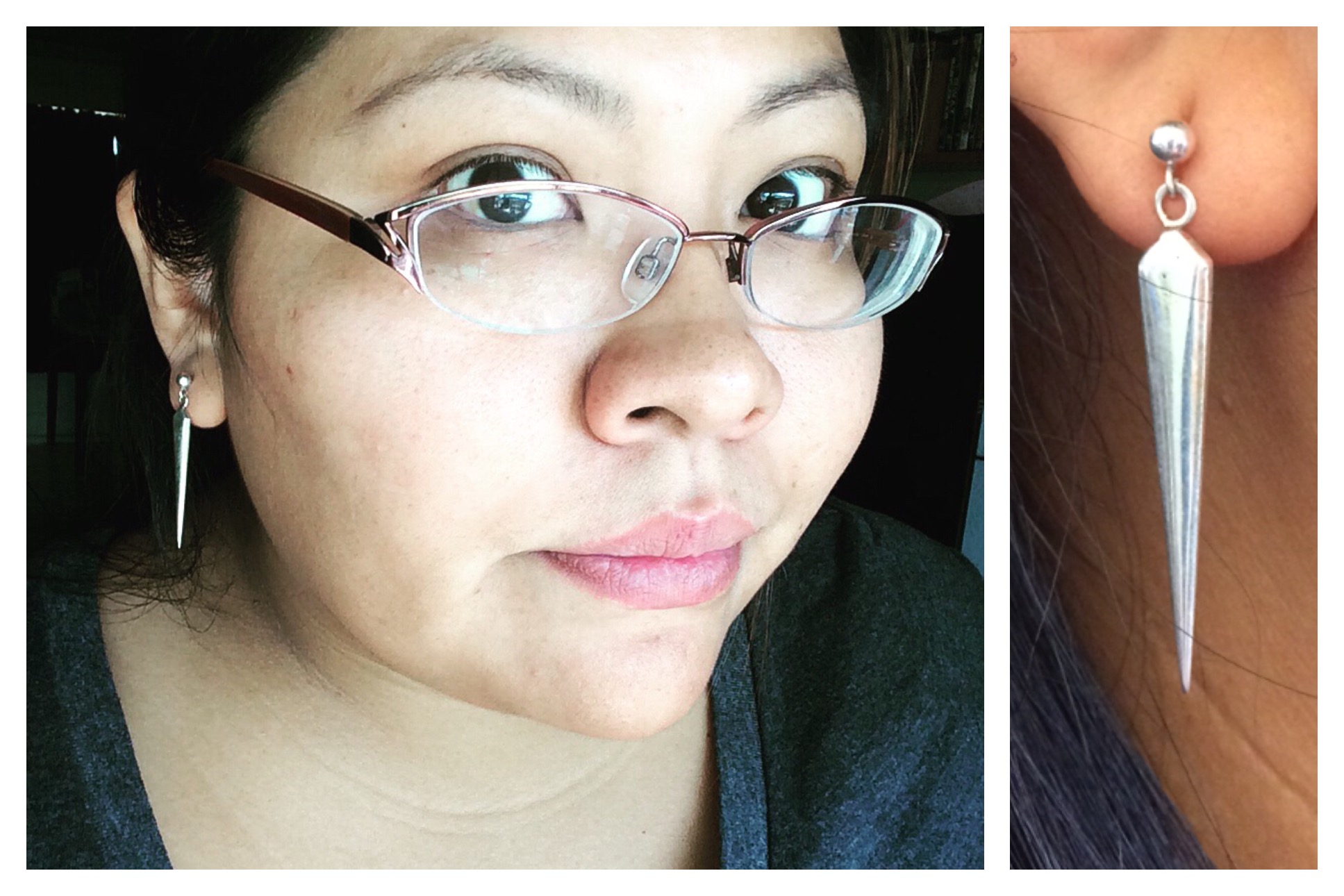 Favorite Fashion Trend
Black/white fall transition. I've never really been one to "fall in line" with fashion trends (this clip of Andy Sachs in The Devil Wears Prada accurately describes me) but I've fallen in love with the black and white fall transition trend! I've previously blogged about Torrid's black and white skater dress, which I've been wearing more often these days. Since it is still summer here in Arizona, I don't think a fall transition is entirely necessary, but nonetheless I'm excited at the opportunity to wear my favorite piece of clothing again this "fall" with knee-high boots (I attempted it once this past month but the heat made knee-high boots unbearable, will try again with a temperature drop). I also was able to snag Target's Ava & Viv's Maxi Skirt on clearance which is great transition piece for fall, despite being a spring release. I've been looking to some of my favorite fashion bloggers for styling tips so if you're interested check out Chastity of Garner Style, she is GORGEOUS in this black jumpsuit, and in this white vest.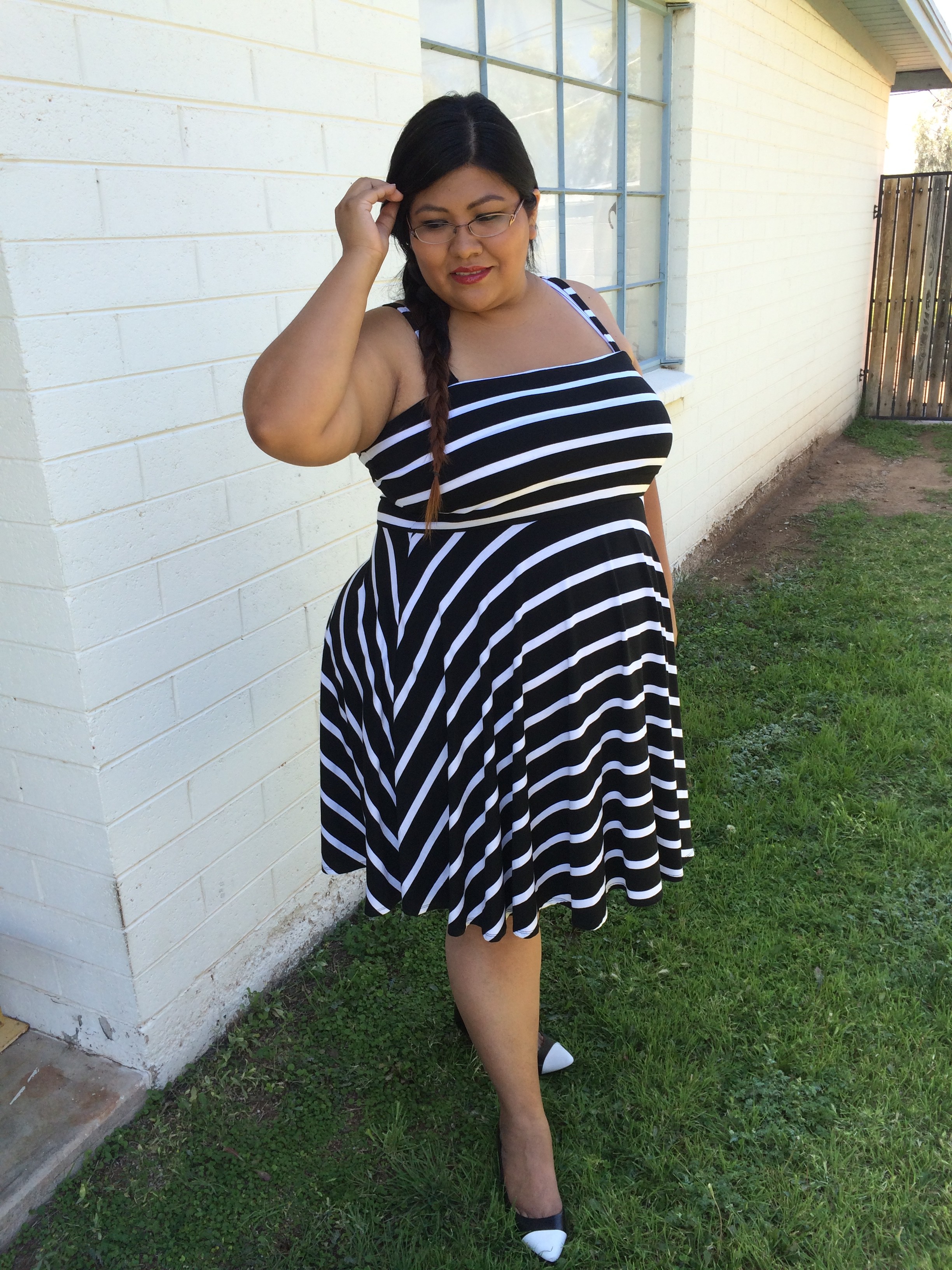 What I Am Looking Forward To In September
My husband Wayne's birthday.
Reading Nickel and Dimed: On (Not) Getting By in America. How often can someone say they are looking forward to reading something for school? Well, I am hardly one to say that I look forward to reading school assigned material for pleasure, but this semester I am curious to read Barbara Ehrenreich's book on the working poor in the United States.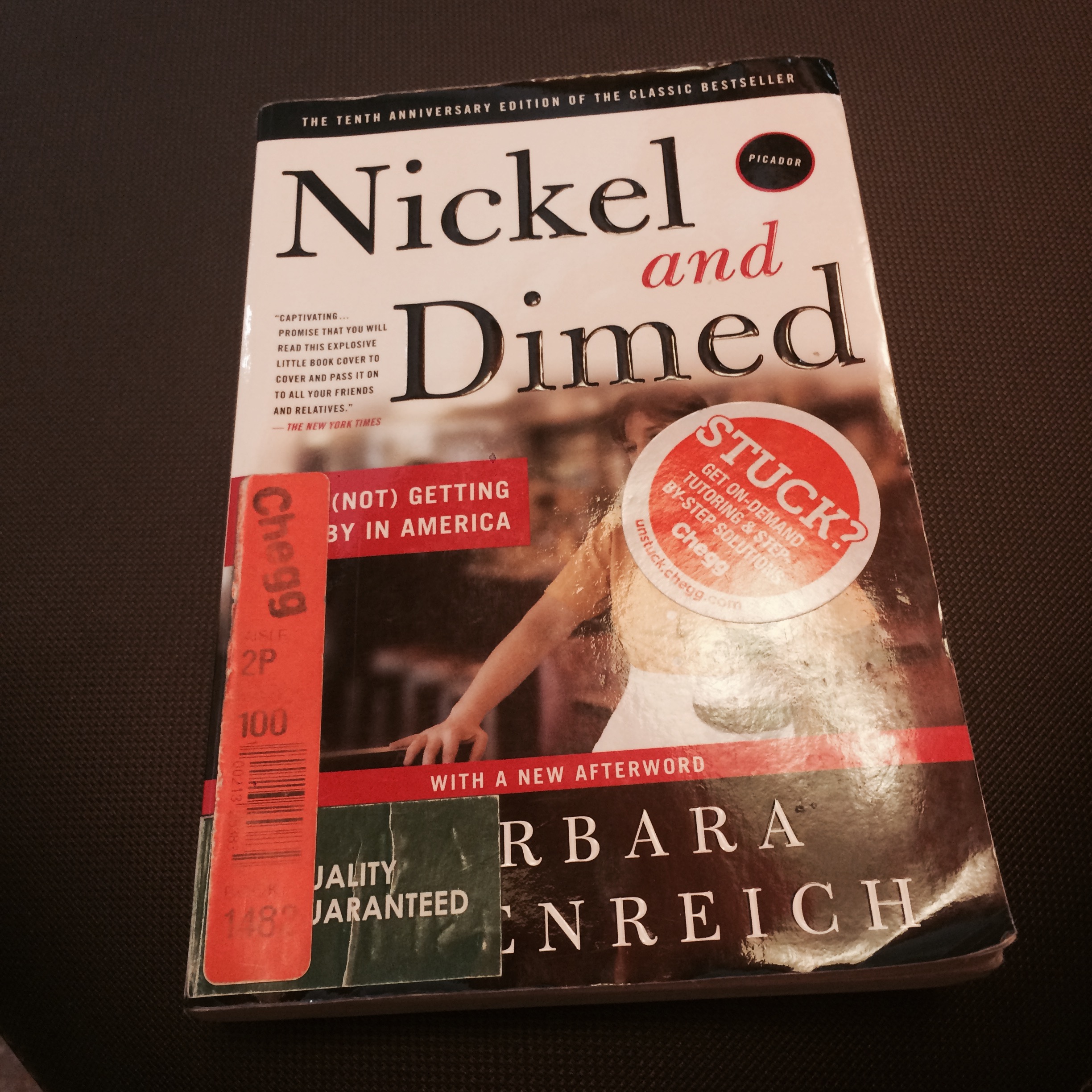 What did you do this past August? Is there something you'd like me to cover next month? If so, leave me a comment.
-Nicky