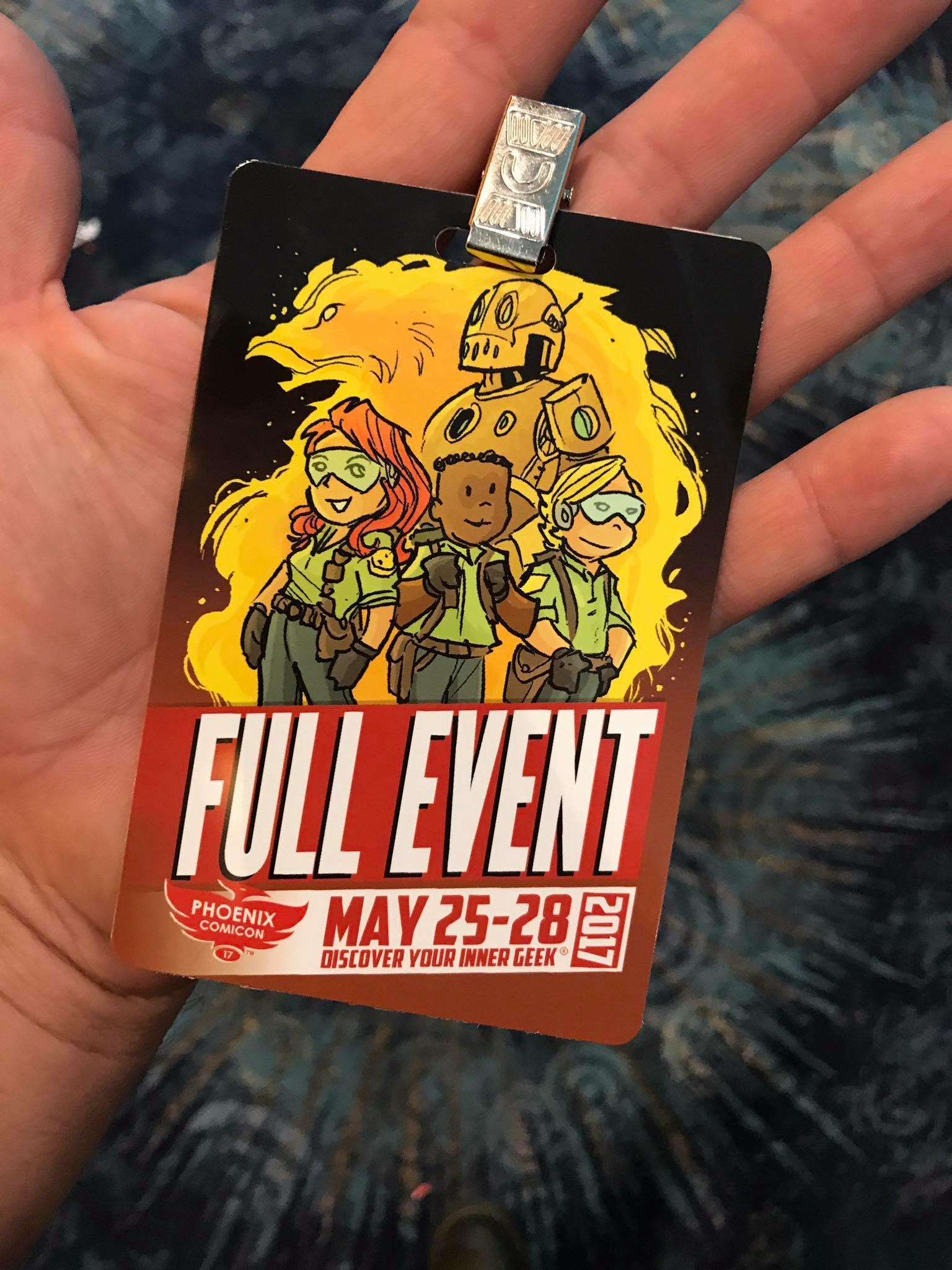 Phoenix Comicon 2017 is happening this Memorial Day weekend, May 25-28, 2017. I look forward to the Phoenix Comicon every year because it's an opportunity for me to geek out and have fun with my family – we are Indigenerds (Indigenous Nerds)! I love seeing my teens become creative with their cosplay. And I like meeting and hearing from my favorite artists, comic book creators, and actresses/actors. As you may be able to tell from the photos from Phoenix Comicon 2016 this is our family's type of fun.
This year, I'm especially excited for the presence of Indigenerds who are representing! If you are attending the Phoenix Comicon please show them some support. Tell these independent artists to keep up the good work and support their business by purchasing their products. These are the Indigenerds I am aware of at the Phoenix Comicon: comic book artists Damon Begay and Tatum Bowie, Boise Esquerra the Director of H.A.M., and the short film Monster Slayer which is a contemporary retelling of the Navajo twin warriors.
Damon Begay & Tatum Bowie – Comic Book Artists
Damon Begay and Tatum Bowie are both Navajo comic book artists. Damon creates Interstellar Comix and Tatum creates The Pretty Okay Adventures of Tatum. Tatum also creates comic strips, one of which, What Can You Learn From Someone Like Me?, appeared in Native American Feminist Musings Vol 2. Empower Yosef Before You Wreck Yoself. They are a power couple and I am impressed with their production as they always seem busy creating the next book in their comic series/strip, tabling at comic book events, or participating in 24-hour comic book day. Their comic books are affordable so go find their booth #AA1522 and ask them about their current project!