I'm very excited to introduce you to one of my favorite fashionistas. I have never met Kiah of From The Rez To The City but I have been inspired by her classic style, bold statement necklaces, and her fierce lips. Her outfits are always on point and reminiscent of a 1930's movie starlet. She self-describes her own style as "classically chic with a touch of glam/drama" and she brings it with faux fur capes/stoles, shades, clutches, and bold jewelry.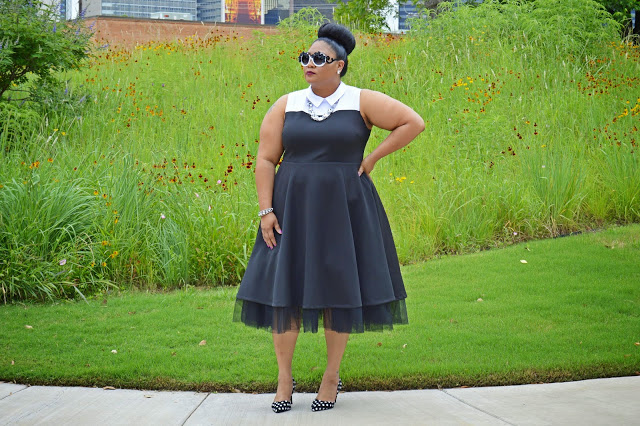 I stumbled on her blog From The Rez To The City in 2013 with the post titled "Houndstooth With A Twist". I love her confidence in a bold print and in the color red! Don't you?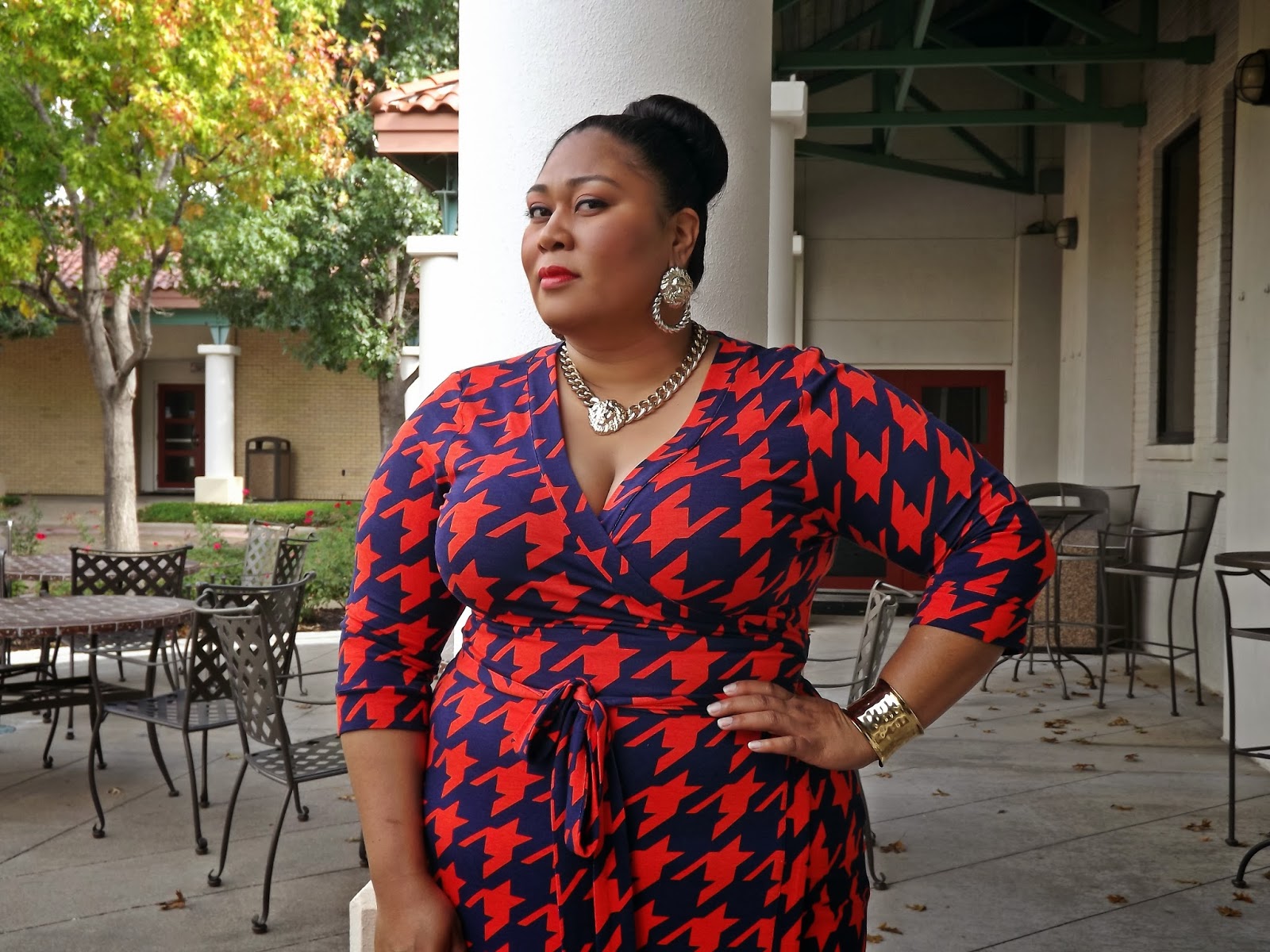 Bright colors and geometric prints are something I still struggle to feel comfortable in, but Kiah has many outfit posts showing she can pull it off. Click the links to see Kiah in a bold red snake print with faux fur cape, in this cute black-and-white gingham dress great for spring or summer, and see her in this striking hot green eShakti dress!
I was immediately drawn to Kiah because, well, other than the fact that she is a plus-size fashion blogger she is also Native American and something can be said about the similarities or themes across experiences of being raised on an Indian reservation. In particular, Kiah wrote in her "About Me" section of her website that as a child her access to fashion was limited…this is something I experienced growing up because of my location and something I can relate to. Kiah is the only other full-figure Native fashion blogger that I am currently aware of (if you know of any other ladies, please let me know!).
Kiah clearly has her own stunning style and she effortlessly pulls off both glamorous dresses as well as more casual outfits. Find more pictures and details on her outfits at her blog and follow her on social media:
I hope you'll check out From The Rez To The City and support a fellow Native blogger.
-Nicky
Note: Photos of Kiah of From The Rez To The City reposted with her permission.