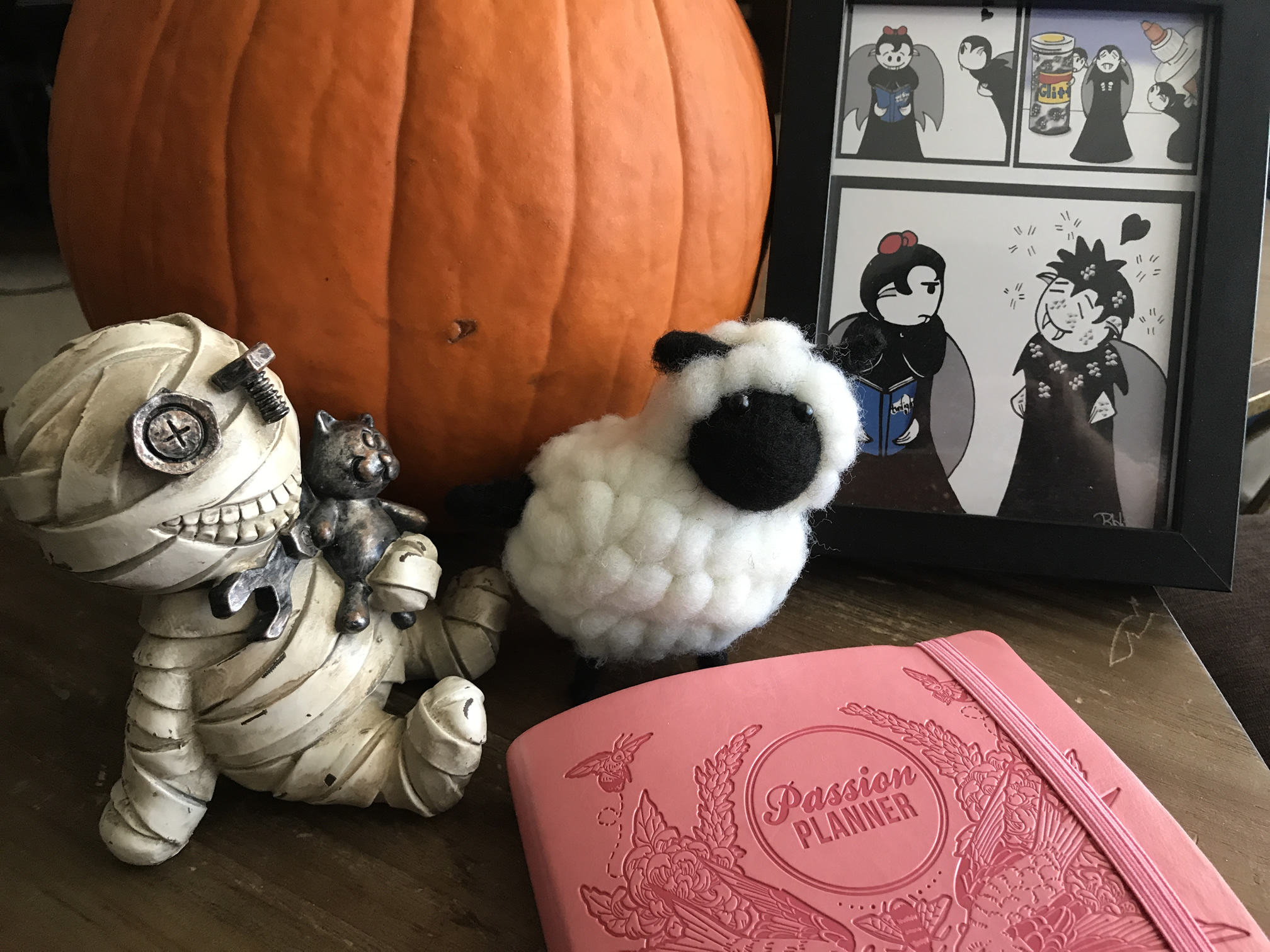 Halloween is my family's most favorite holiday. Once it is October, the Halloween and fall decorations come out of the closet and onto the TV stand, bookshelves, and walls. Most of these decorations I have collected throughout the years with some of the oldest being an Avon collection of shelf sitters: Frankenstein, Witch, and Scarecrow. Halloween costume planning usually begin months in advance with my teens coordinating their costume plans with each other or with a group of friends. This year is no different and they have been tirelessly working on their costumes for a few months often times taking their sewing project with them on field trips or visits to Grandma's house. Their excitement for Halloween is inspiring because sometimes as an adult Halloween can feel like it is a holiday for kids… they get the costumes, trick-or-treating and candy, and we get horror movie releases… and I am not particularly fond of horror movies.
Halloween Costumes
This past year, I have been serving as an Officer of the Geek Girl Brunch Phoenix Chapter (follow us on Facebook, Instagram, Twitter) and being part of this social group has seriously helped me to regain my confidence in dressing up and costuming/cosplaying.
Growing up I loved Halloween because I got to play dress up as a mythical character or creature: a fairy, witch, ghost, or princess. Even when my daughters were in elementary school I would still dress up during Halloween. But at some point in time I stopped. Not necessarily because I wanted to but more so because I couldn't find costumes that fit me and were fun. Since Geek Girl Brunches are themed I use it as an opportunity to dress up and work on my costuming skills.
I admire people who make their costumes because I know it is a time commitment and can be a financial investment if you don't already have the materials on hand to make the costume. Now there are costumes that can be pulled together that don't require a great deal of outside resources, I am totally into those types of costumes as well! But being plus-size sometimes means that if I want to have a unique costume that fits me I will most likely have to create it myself.
The Little Mermaid is my favorite Disney movie. Dressing up as Ariel or a mermaid has been a childhood dream but I always felt that I couldn't dress up as a mermaid because I was bigger and mermaids aren't big. I'm not sure where I ever got that silly idea but it was one that held me back for years. One of Geek Girl Brunch Phoenix's themed brunches was mythical creatures and I figured this was the perfect time to dress up as a mermaid. This costume also works for Halloween!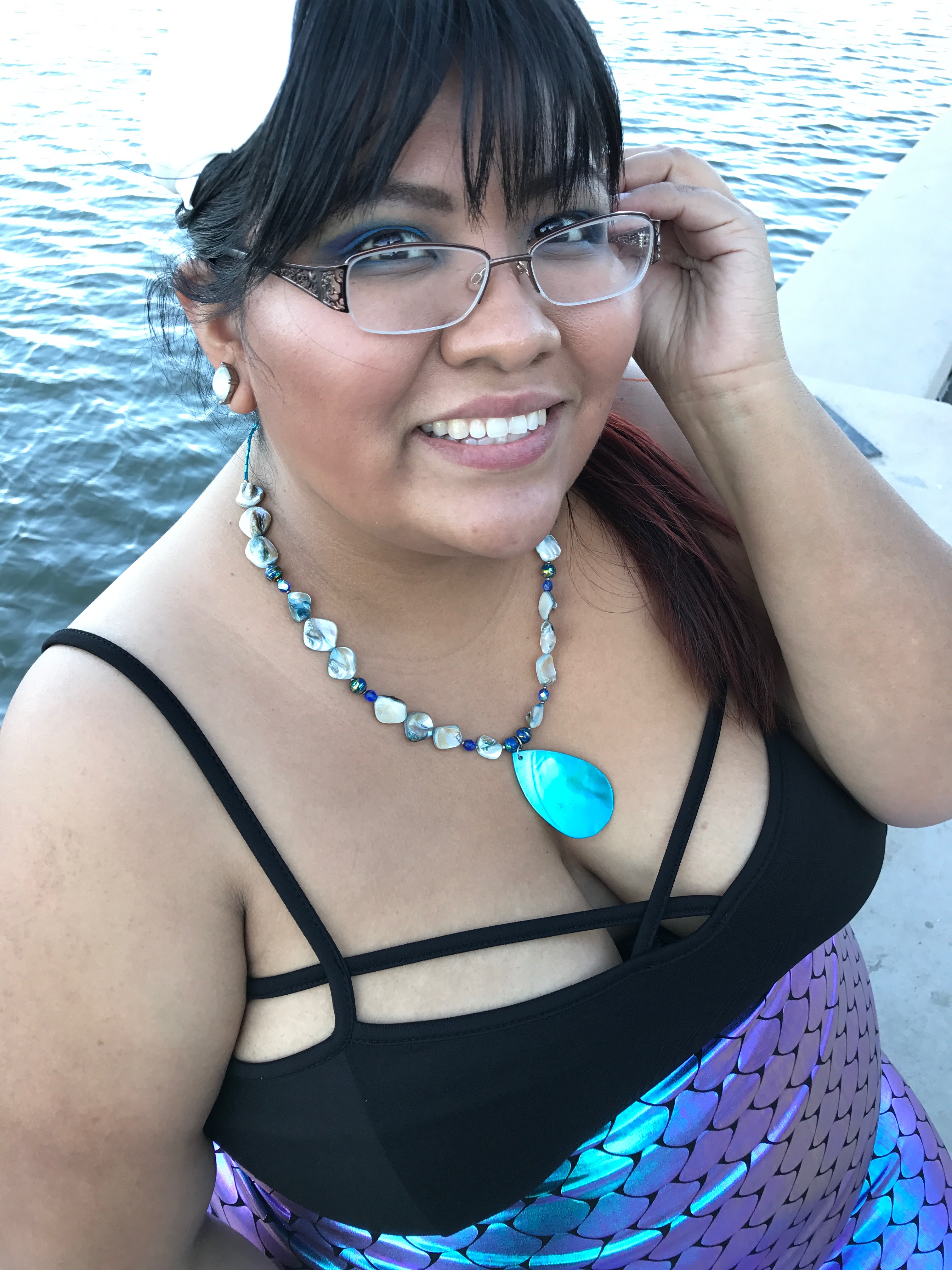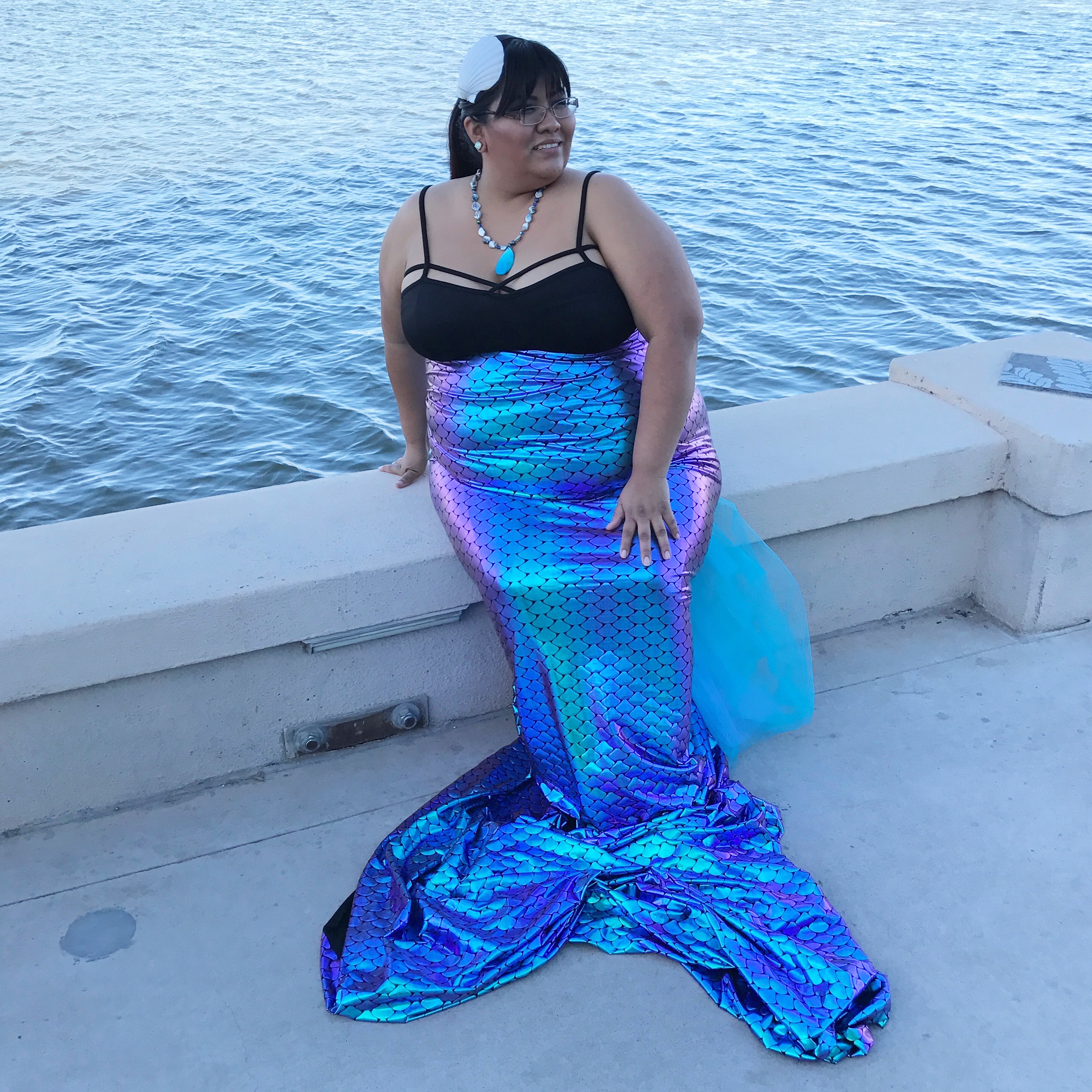 Halloween & Fall Vintage Farmhouse Decor
Costumes, I think, are just one part of the Halloween experience and the other being your home decor and environment. Once my daughters draped the spooky spiderwebs outside on our shrubs, hanged the black and orange crepe paper from the ceiling in our house, and placed the pumpkins out alongside the Halloween-themed figurines, I was totally feeling like it was almost Halloween!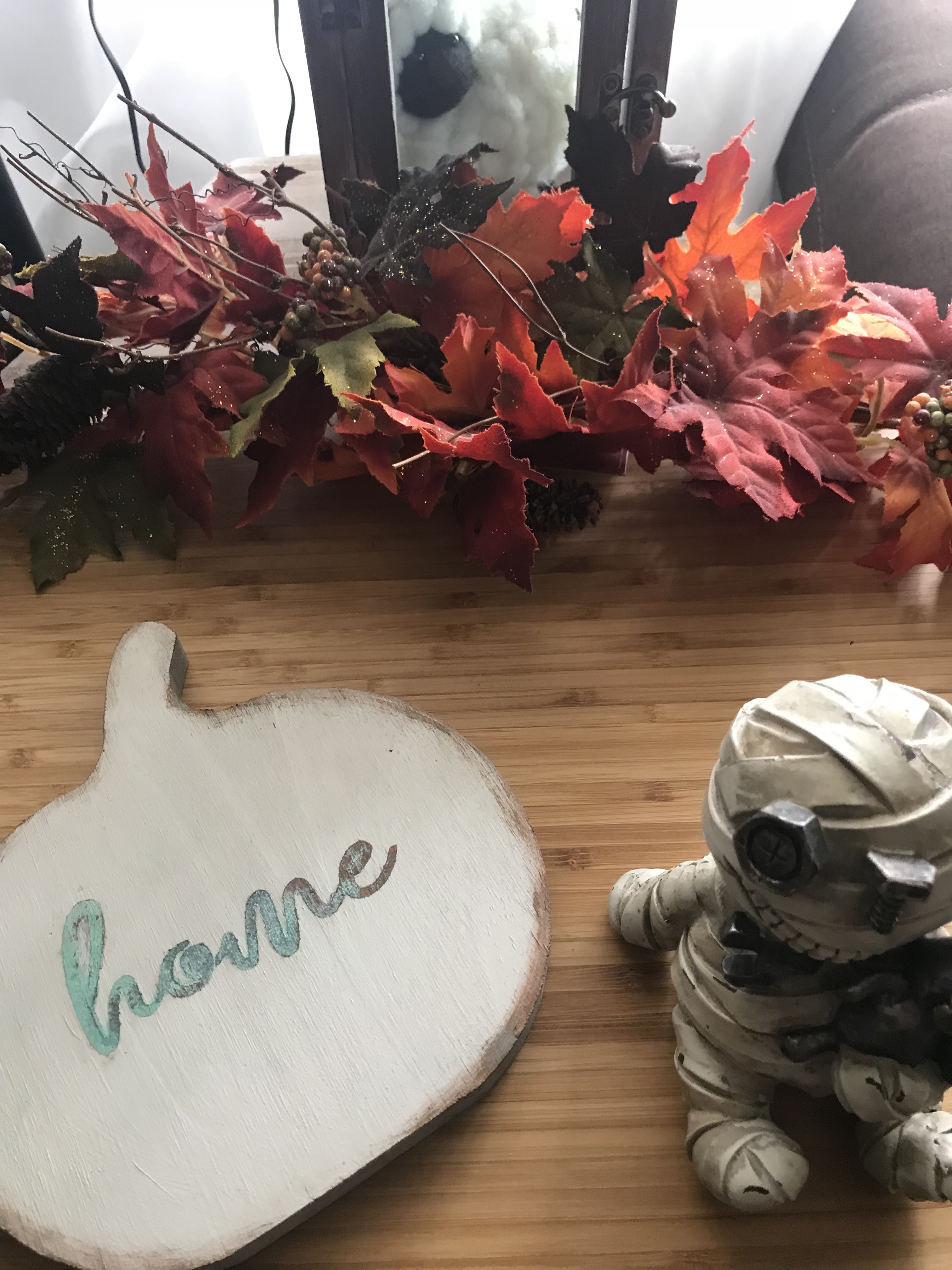 I like the aspect of using a combination of Halloween-themed decorations mixed in with fall decor that can transition our home through the fall season. Earlier this month I was invited by two different home decor boutiques in the Phoenix Valley to learn more about their fall and Halloween decor: Rod Works in Gilbert and Marketplace 42 in Mesa.
Rod Works in Gilbert invited me to a blogger night to learn more about their unique home decor and gave me a $50 gift card to shop their store for stylish Halloween decorations! I picked out two mummy figurines (perfect for Halloween!), two sheep figurines, and a large candle lantern that I thought was a great year round decorative item that could be filled with candles or items to match the season. What I loved about Rod Works is that I thought their items were totally affordable! After paying for all of the items I picked out I still have a small balance left over on the gift card. I definitely will be heading back to pick out some specific items for the winter holiday season. Rod Works actually has two stores in Arizona (Gilbert and Phoenix) and stores in Utah, Nevada, and California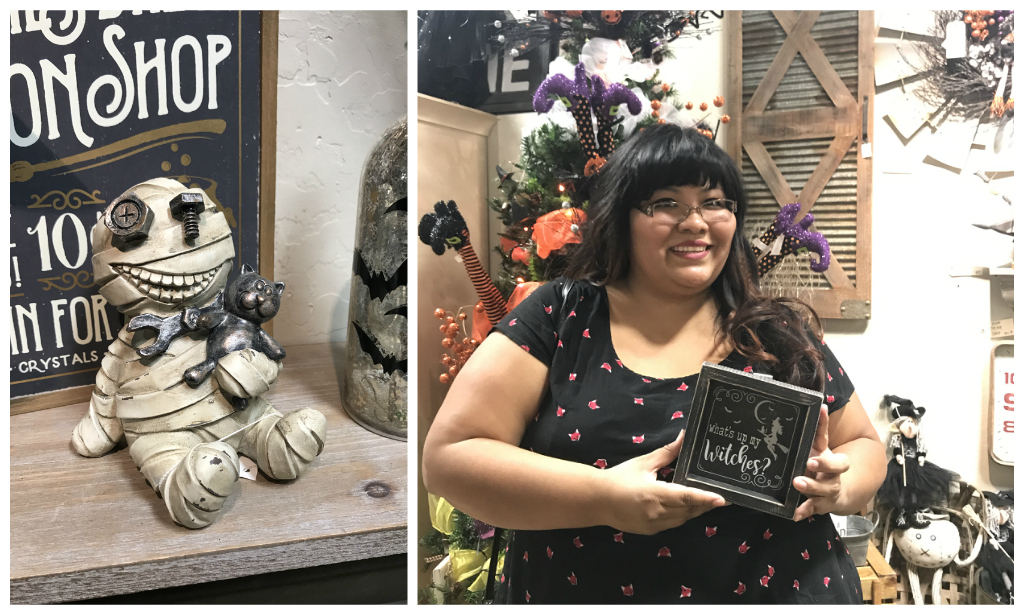 Marketplace 42 in Mesa invited me out for a blogger night to learn more about their unique boutique. Marketplace 42 is actually a store that consists of unique vintage and handcrafted home decor items that are made by multiple vendors that reside in the Phoenix valley. At the blogger night I sampled custom dips from The Dip Lady (I bought some of her dip packages because they were so good!), participated in a make & take craft class (they offer monthly craft classes for a cost), and received a grab bag of goodies from their many vendors! For the make and take craft class I painted a wooden pumpkin and stenciled the word "home" on it. I thought the pumpkin was perfect not just for Halloween but can transition our home into November and Native American Heritage Month.

I hope that you and your loved ones have a safe Halloween. Happy Halloween!
-Nicky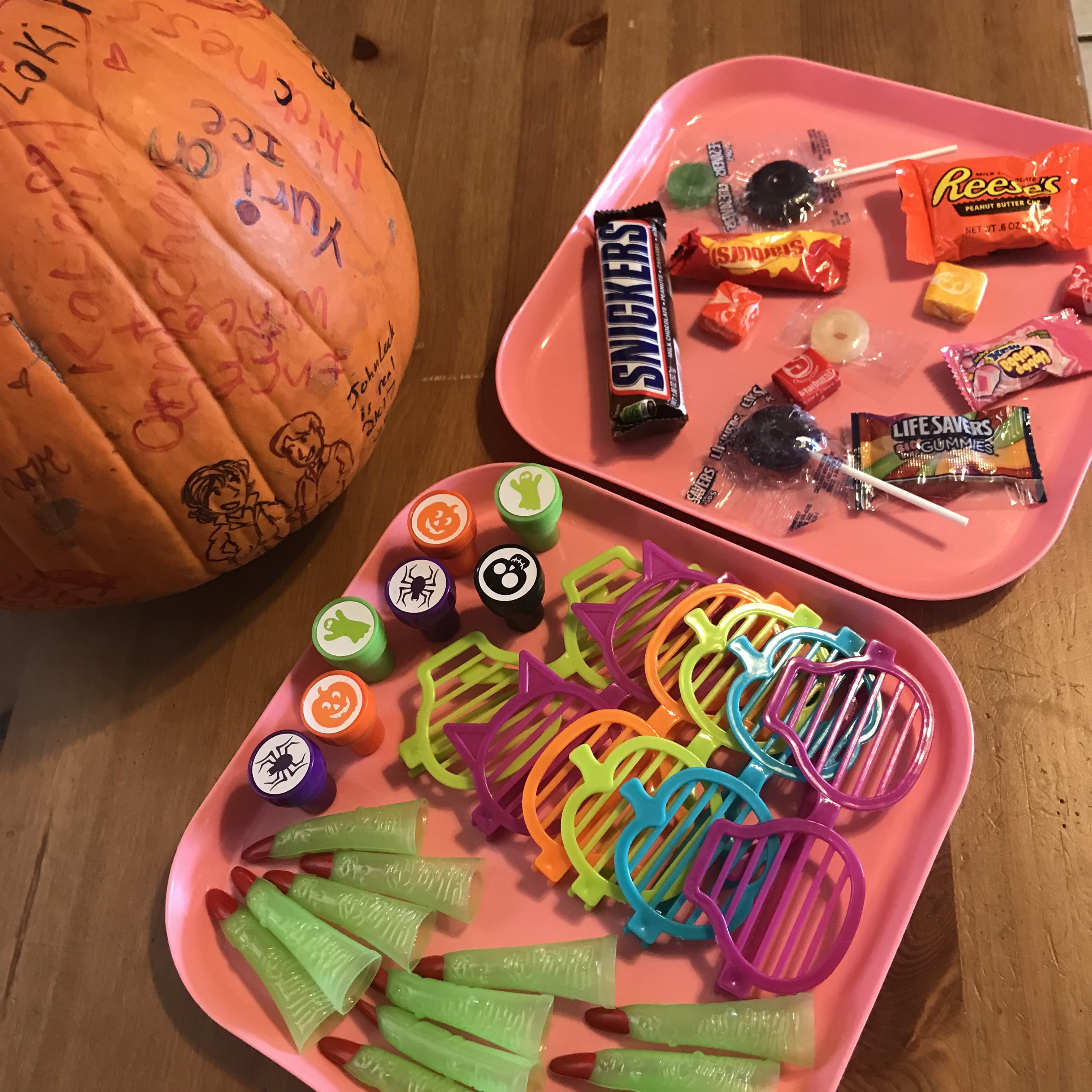 Rod Works Gilbert and Marketplace 42 gifted me some products that I have posted here but my opinions are my own.