Disclosure: This post may contain affiliate links that when clicked on may result in a small commission to this site but all opinions are mine.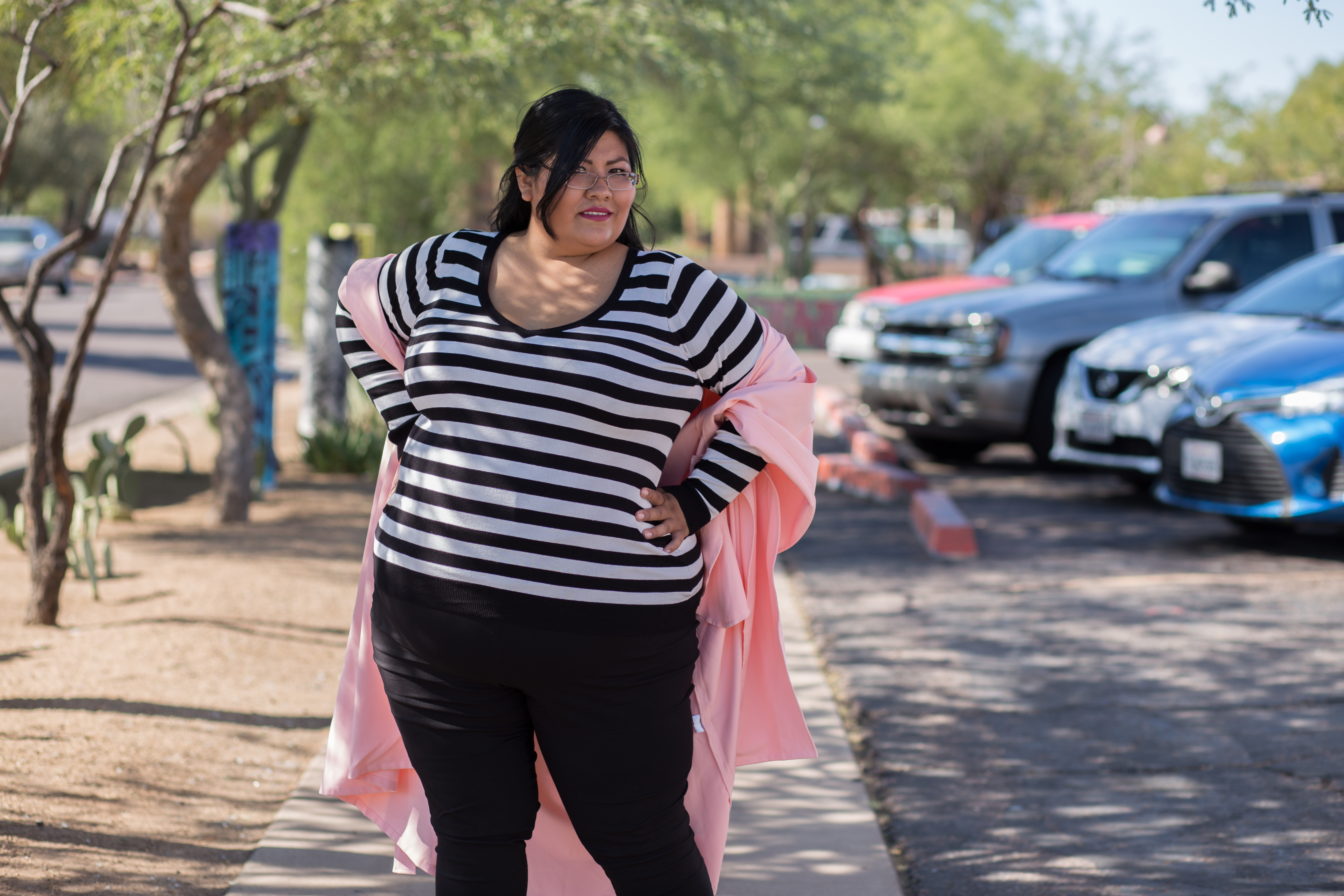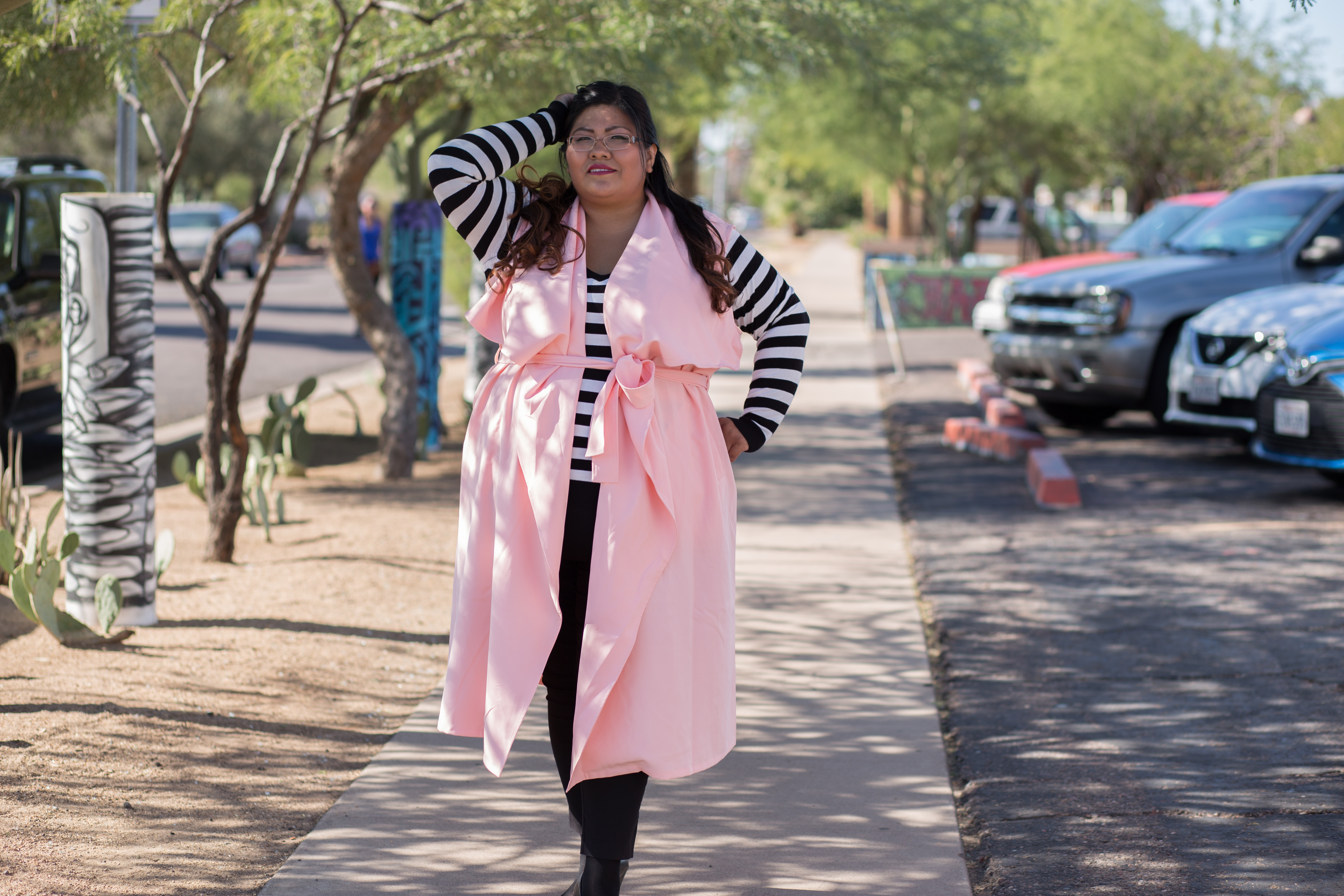 This black and white and pink all over outfit is daring with a touch of chic, perfect for February! The bold black and white stripes really pop with the bright pink Chicest Of Them All Vest. This long sleeve top when paired with the bright pink vest makes for a great winter to spring transition outfit. Lately, I've been wearing long sleeve shirts and pants more often than usual because of the chilly weather. I know in parts of the U.S. people are experiencing a cold snowy winter but in Phoenix the weather is either too cold for tank tops or too warm for sweaters. Balancing winter and spring clothes, at least here in the desert, is practical this time of the year. If you're still experiencing arctic cold weather (like my mom in North Dakota) the idea of transitioning your closet from winter to spring may not apply right now but I'm sure you're looking forward to warmer days!
Outfit details
 Striped V-Neck Sweater from Torrid (similar)
Pixie Pant from Torrid
 Chicest Of Them All Vest (Pink) from Society+
Pointed White Toe Cap Heels from Lane Bryant, Sold Out (similar, similar)
I've underestimated the importance of layering because the majority of the year I want to shed my clothes rather than put more clothes on because of the Phoenix heat. During my recent 3-month stay in North Dakota, I experienced the season changing from fall to winter and it got cold quick! I was seriously wearing two bottoms, two tops, a sweater, and winter coat whenever I left the house. In this outfit I'm not wearing as many layers as I would in North Dakota but this Society+ Chicest Of Them All Vest has enough length to cover my legs if I'm sitting and to wrap around my body for a little warmth. This vest could also be worn under a full-length winter coat if you need an extra layer without bulking up the coat sleeves. See one of my previous outfits featuring the Society+ Chicest Of Them All Vest.
One of my 2016 fashion goals was to conquer stripes. As a plus size woman there are written rules about the types of clothes larger women shouldn't wear: stripes, tight clothes, or anything that draws attention to your belly. In one December photo shoot I smashed all those rules.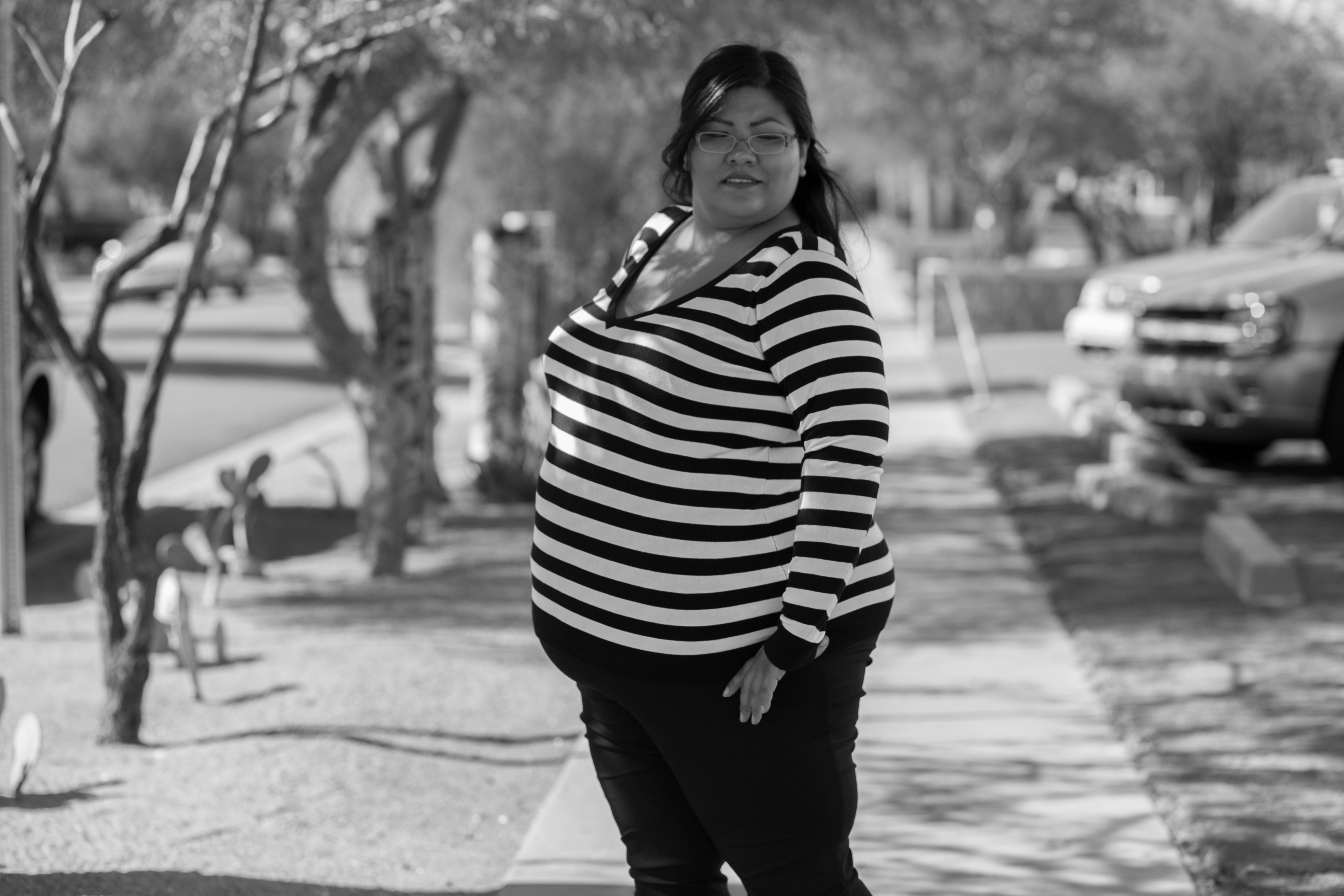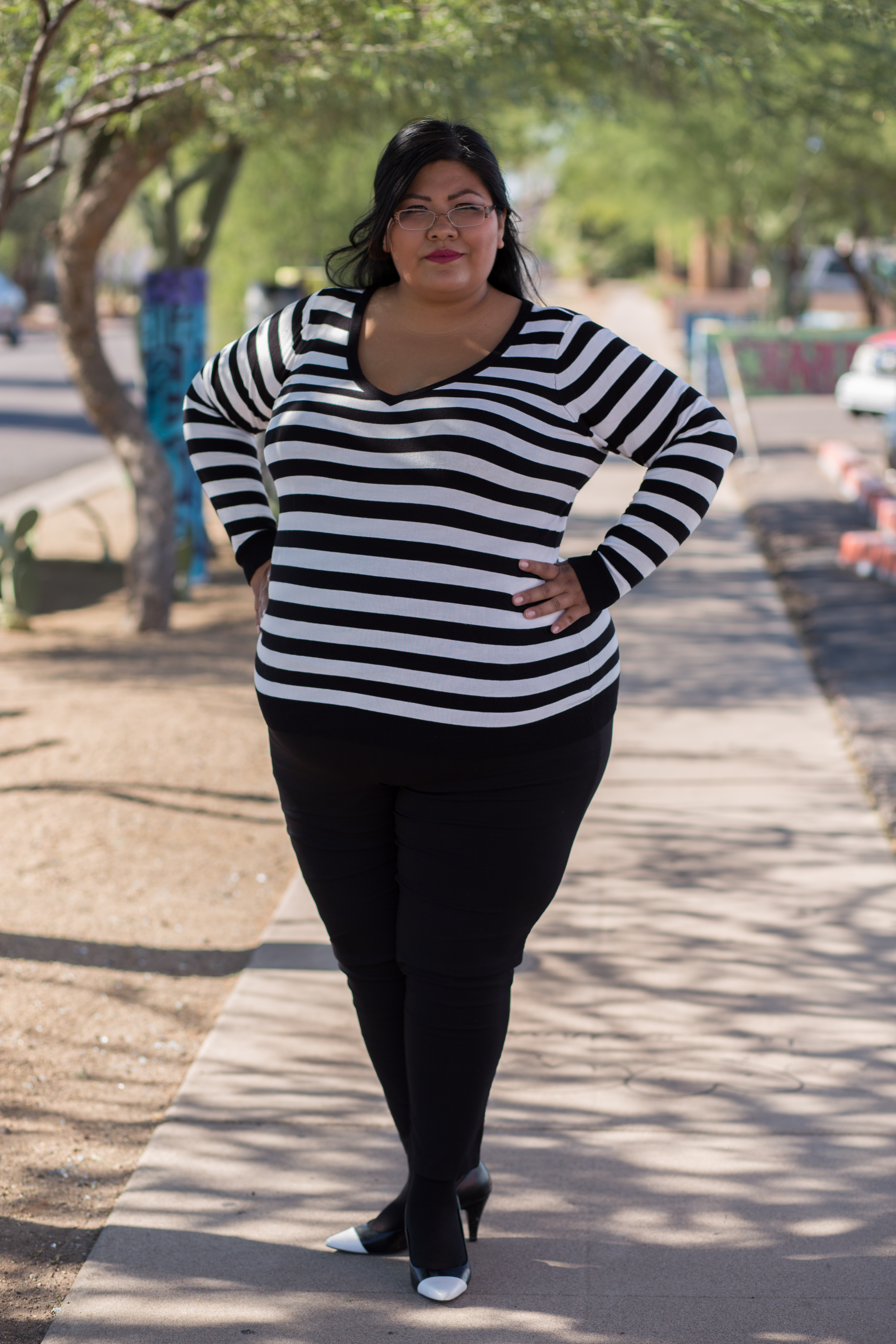 The black and white striped top and pink vest is a cute and eye-catching outfit for a February Girls Night Out or Valentines date! What do you think? How do you feel about stripes? Are they not your thing right now, or do you rock 'em with the best of 'em?
Photos by: Maeghan of Maeghan Gerloff Photography.
-Nicky