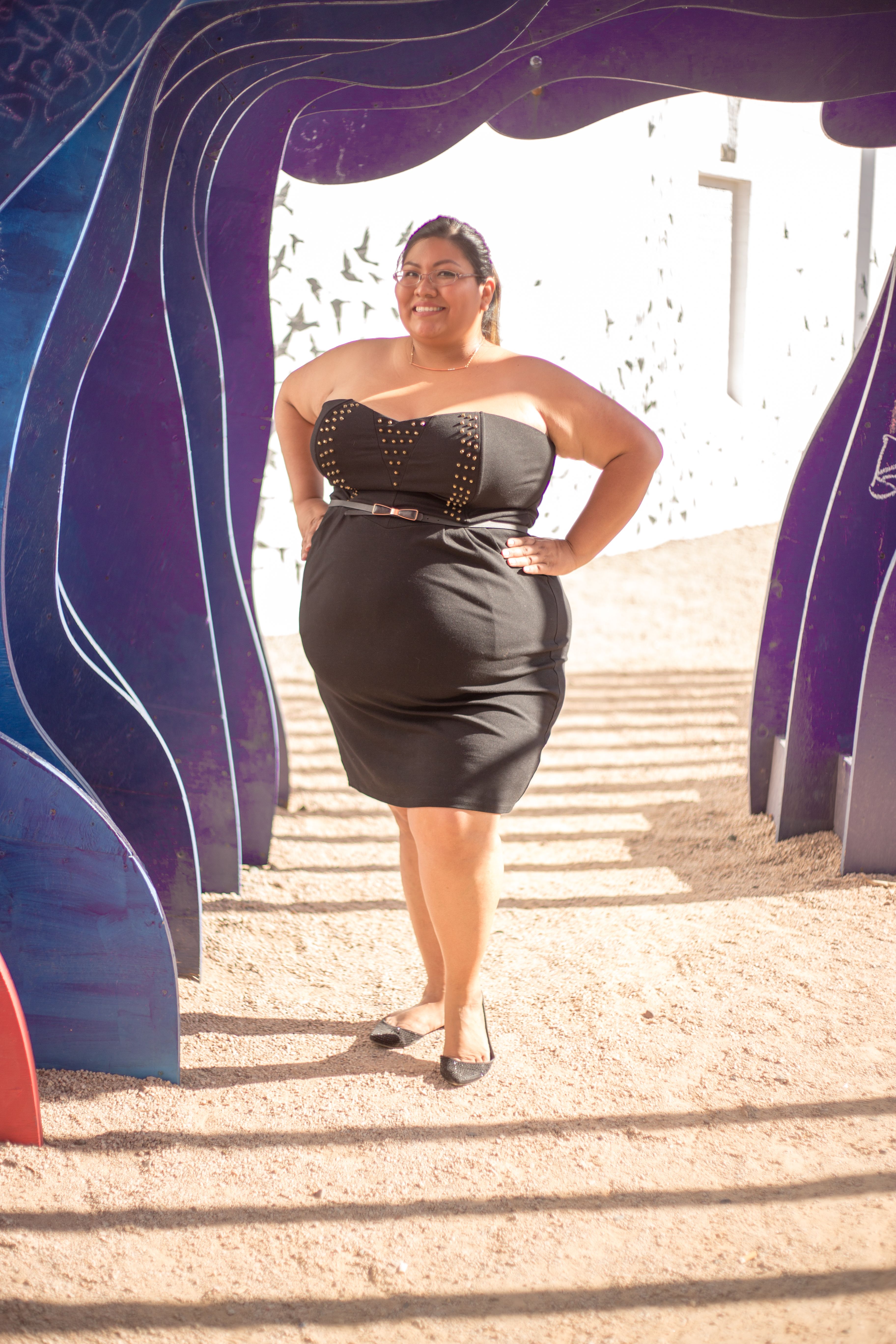 The Phoenix spring weather is perfect for bare arms. The unbearable hot summer sun has not yet arrived and this means no major concerns about sweating up a storm.
For this particular outfit I went for something fun, sexy, and a lil bit of casual. I intended to wear this outfit for a belated Valentines date (I was out of town on V-day) but on the night of our date I was simply too exhausted to go out – that PhD life I'm telling you can do that.
I haven't had a denim jacket since I was a teenager and I've secretly envied fellow bloggers for having fun denim jackets. I'm happy I found this jacket at Lane Bryant! Eventually I'm going to add my feminist pins and band patches to it.
For this outfit post I had a fun photo shoot with Maeghan of Maeghan Gerloff Photography. She is local here in the Phoenix metro-valley and was willing to meet me on location. She take photos of everything: weddings, engagements, senior pictures, individual and family portraits, maternity, newborns, and even boudoir! One of the unique things she does are mini photo sessions, which are sometimes themed. I enjoy working with Maeghan!
 Outfit details
 City Chic Studded Sweetheart Dress from Gwynnie Bee
Lane Bryant Denim Jacket (similar)
Torrid Bow Belt (similar)
Flats
Gold Colored Bar Necklace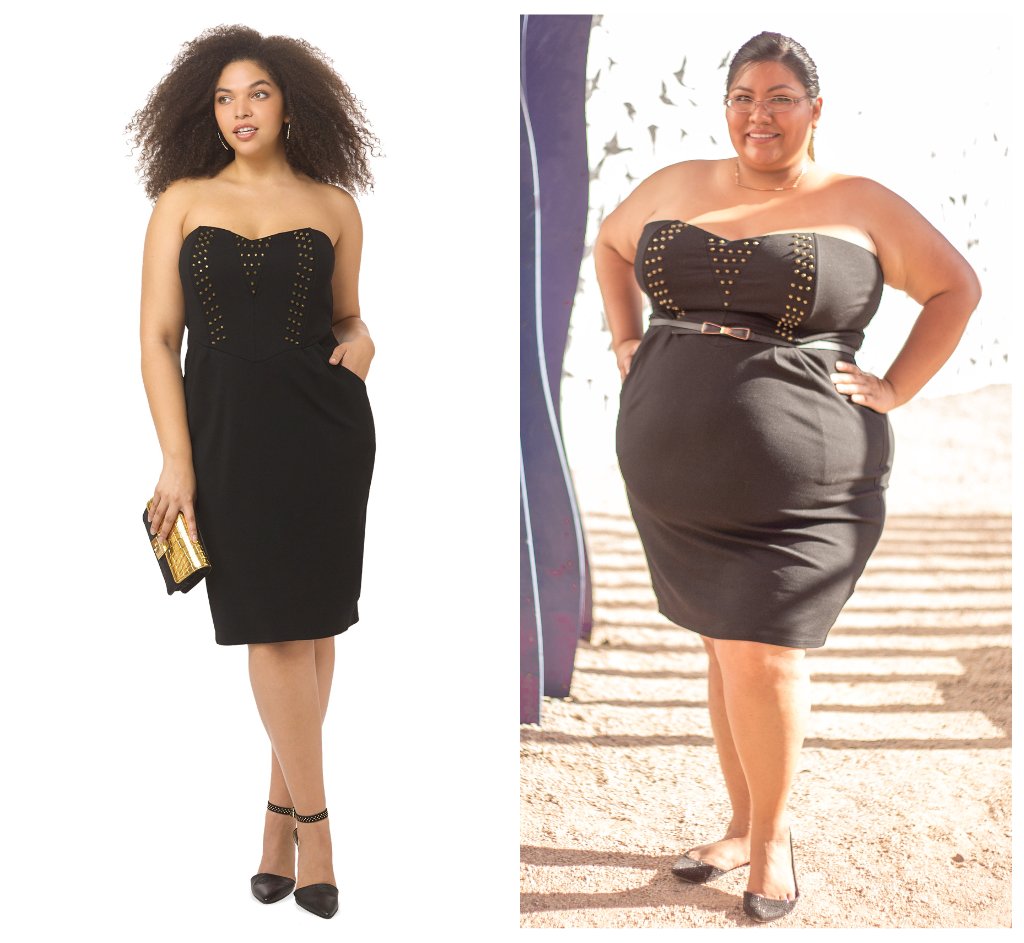 Style
This strapless tube top dress is a rental from Gwynnie Bee. It's described, on the Gwynnie Bee site, as a "ponte-knit sheath dress with tube top". The model wearing the dress on Gwynnie Bee really sold this dress as I generally have stayed away from strapless anything so I don't have to debate myself – Do I wear clear straps, black straps, or no straps? When I tried this dress on, I was surprised that it had pockets! I love this feature on clothes. Pockets may not have been fashionable, or even needed, on most dresses say 10 years ago but when 90% of adults in the US own a cell phone and less than 30% say they can't live without it, pockets can be very handy!
Like I mentioned in my last outfit post I don't have many gold colored accessories and since the bust of this dress has gold colored studs I wasn't sure if I should even wear a necklace or earrings. I styled the dress with a denim jacket since the buttons on the jacket are a gold-ish color. Plus the blue denim adds color to this LBD.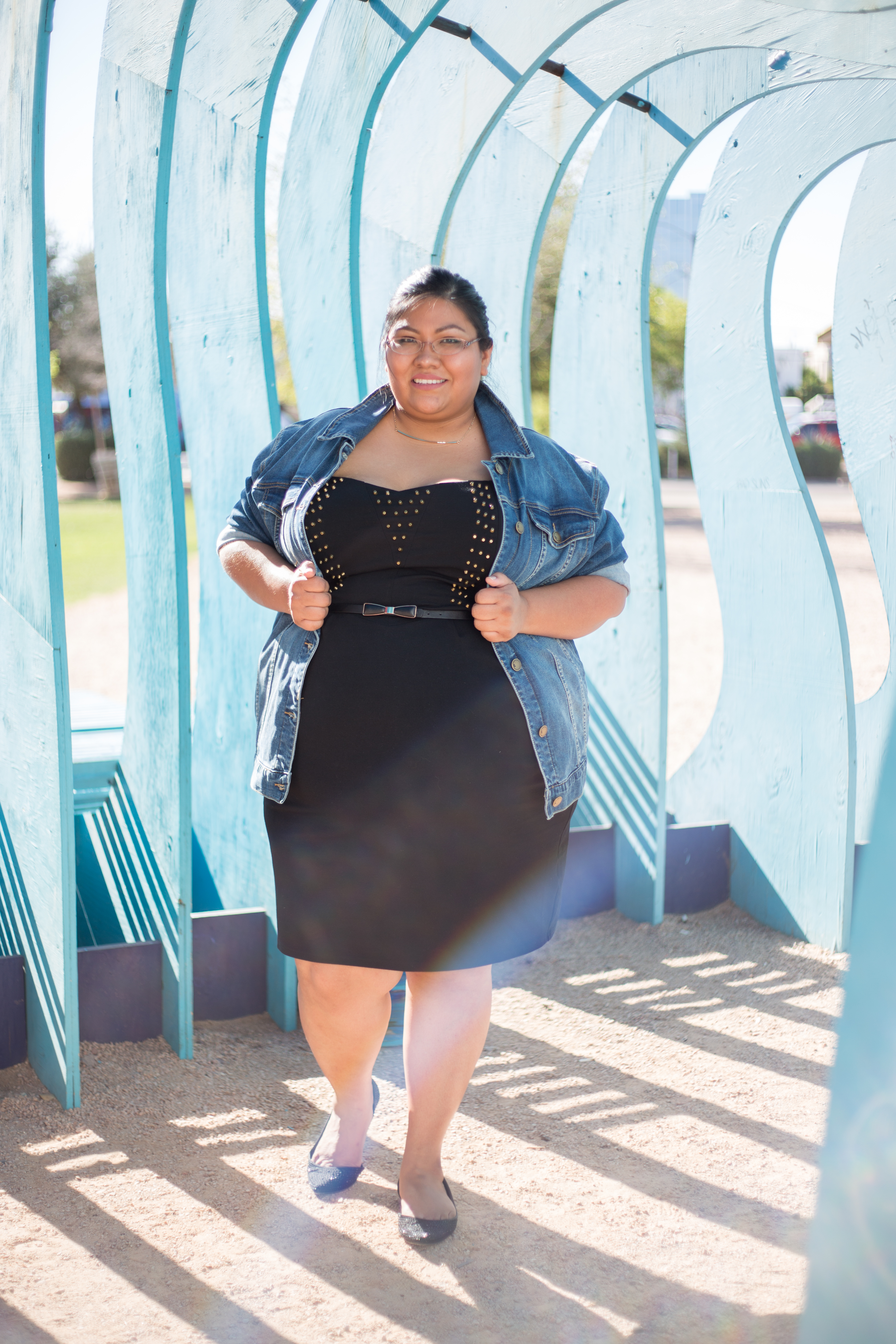 Fabric
DRESS: I wouldn't be able to pick a ponte-knit from any other type of fabric, but I can describe the fabric of this dress. This dress is definitely a type of knit but the material is not thin. The thickness of the material is interesting, it's not thick or heavy as I think a heavy material may not be a smart idea for a strapless dress (I'm sure you don't want to risk a heavy strapless dress falling down) but it does a medium weight and has some stretch. I am glad that the designers of the dress didn't place studs on the side of the dress where the arms rub against. I've worn some dresses that have some type of raised element all over the dress, which can result in irritated arms.
JACKET: This particular denim jacket is a heavy material and there is very little stretch. I hope this means it will last quite a bit of time. I'm also thinking I won't wear this jacket during the summer because of the thickness of the material.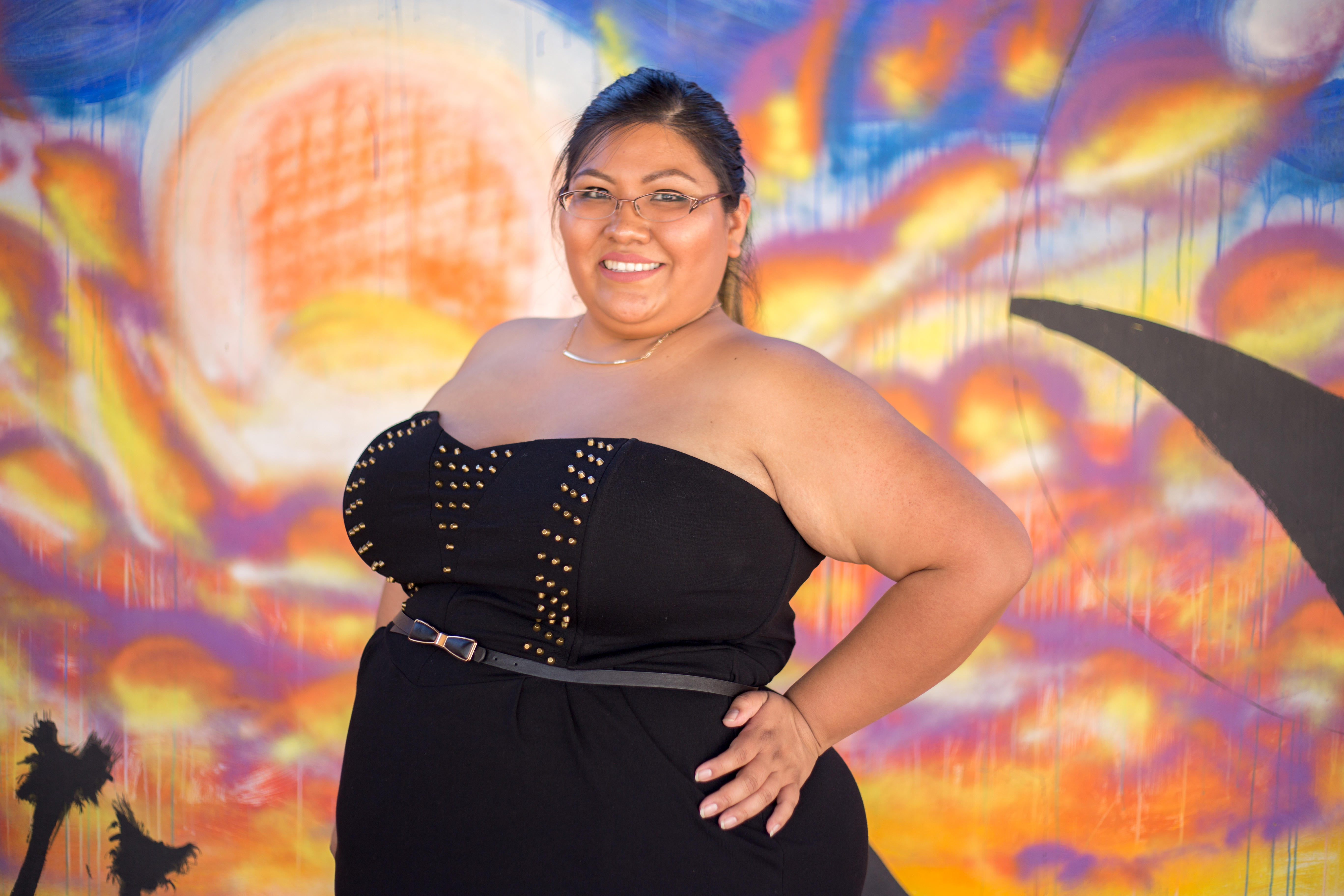 Fit
DRESS: One of the issues with crowd sharing clothes is that sometimes you get clothes that don't always fit like new. Being a member of Gwynnie Bee for more than 2 years I have come to expect that a small portion of my outfits may need to be taken out of rotation very soon and I think this particular dress is bordering on that. The dress is cute. It fits my body the way I believe it should fit similar to a bodycon dress. However, the boning on the bust of the dress was just a tad loose as was the very top band. It wasn't so loose that the dress would slide off my chest but I did have a moment or two where I had a concern that if I bent over that I would have a wardrobe malfunction. The cool thing about Gwynnie Bee is that I just make a note about the status of the clothing article and send it back in the prepaid envelope so I can get another item sent to me.
JACKET: I was in between two sizes when I purchased the jacket, as I wanted it to button up around my waist. By having the jacket fit my waist this meant the top of the jacket, specifically the shoulders, was going to be oversized. So, I purchased the larger size and am going to get it tailored. The sleeves of the jacket fit comfortably when they are not rolled up. In the picture I rolled the sleeves up and they are a tad tight but I think it's because the cuff was buttoned up.
This is a fun outfit and I love how the denim jacket adds a stylish and casual aspect to this studded LBD. What are your thoughts about denim jackets? What is your go-to LBD?
– Nicky