Disclosure: This post may contain affiliate links that when clicked on may result in a small commission to this site but all opinions are mine.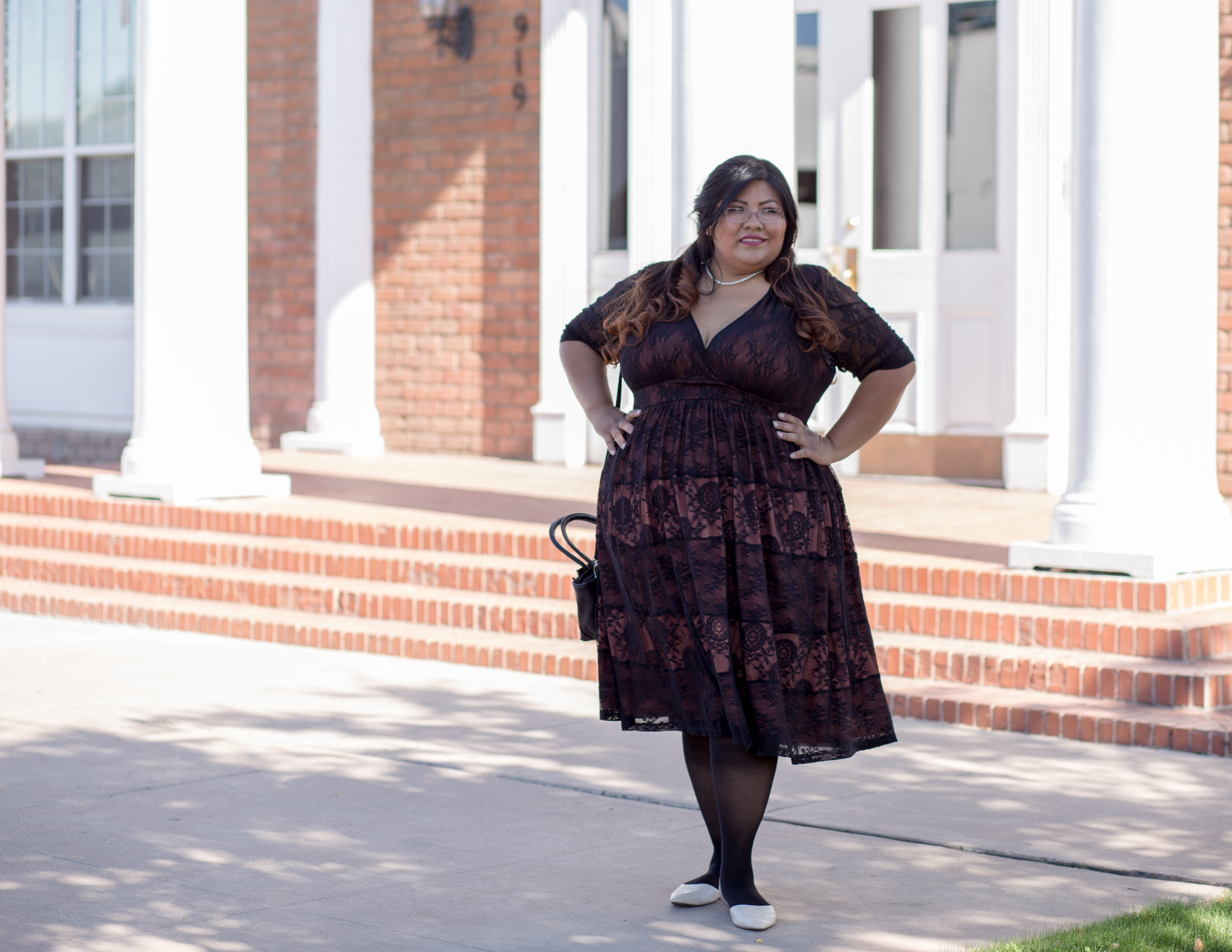 Winter is one of my favorite times of the year because of all the holiday parties! Holiday parties = dressing up in fun party outfits like the Kiyonna Tiers of Joy Lace Dress!
Outfit details
Tiers of Joy Lace Dress from Kiyonna
Flats from Franco Sarto
Faux Croc Charm Handbag from Torrid
Pearl Necklace (personal collection)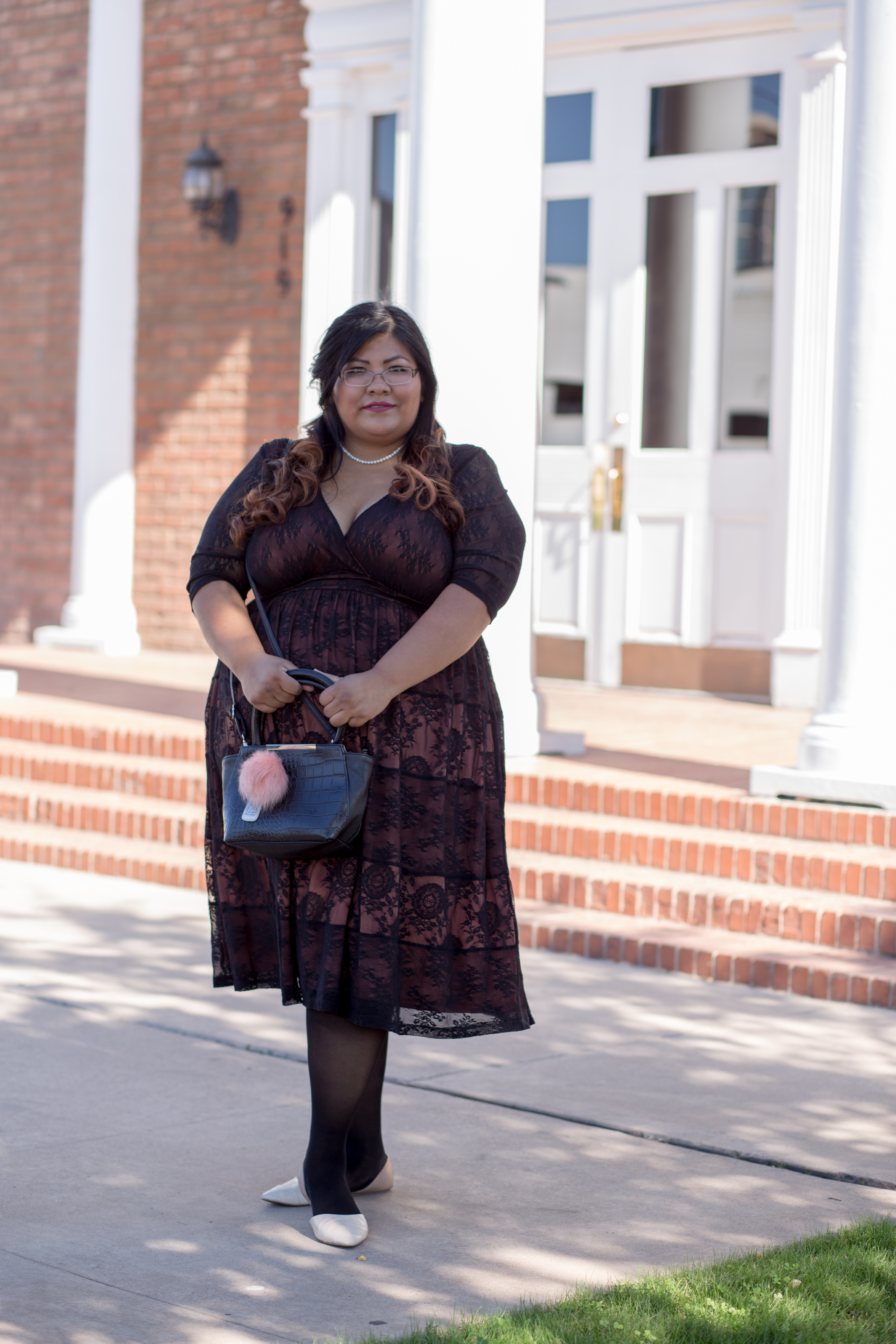 I have been a fan of Kiyonna, plus-size fashion clothing, for more than 6 years. I first noticed Kiyonna around 2009 but was hesitant to purchase clothing online (who isn't?). My first Kiyonna purchase was in 2010 for their signature Bellini. Kiyonna designs stunning cocktail dresses which I have featured here on my blog. I also own some of their tops.
I truly believe Kiyonna produces quality clothing and has superb customer service, which is why I'm willing to pay just a lil extra for a beautiful dress that will still look almost-new in a couple of years. For example, this Tiers of Joy Lace Dress has been in my closet for 2 years and it is still in excellent condition. What I love most about this dress is the blush colored fabric underneath the flirty lace and the feminine neckline.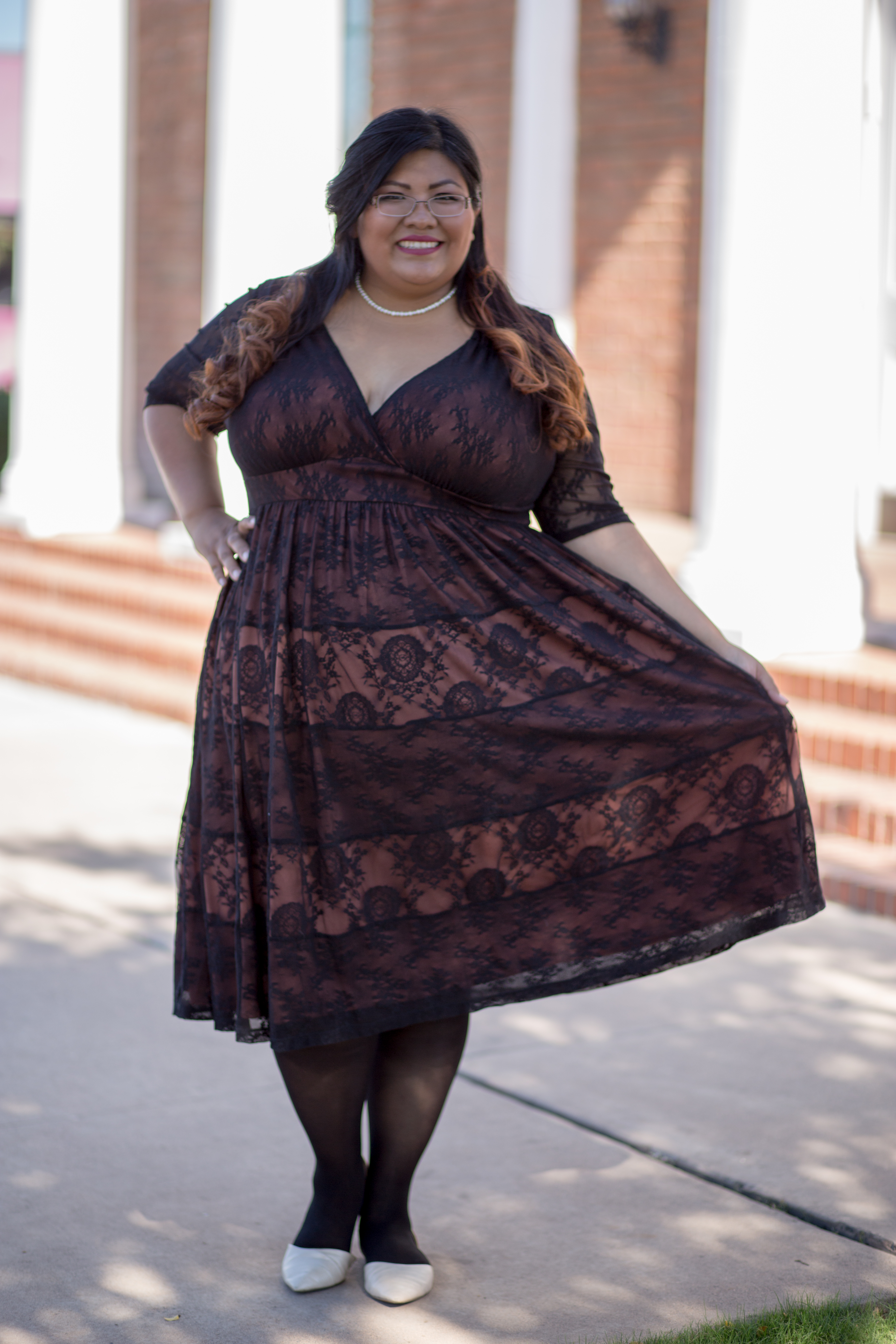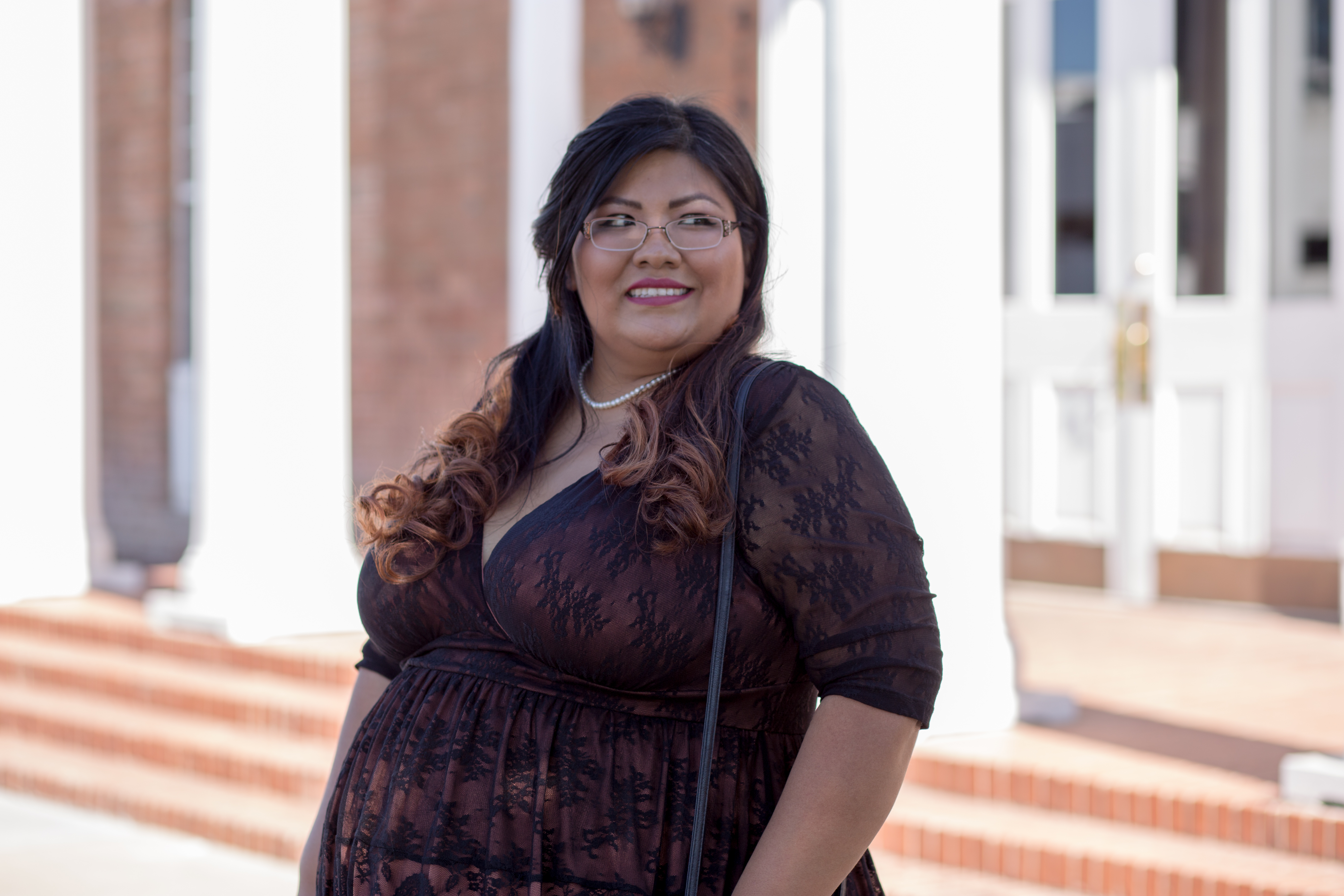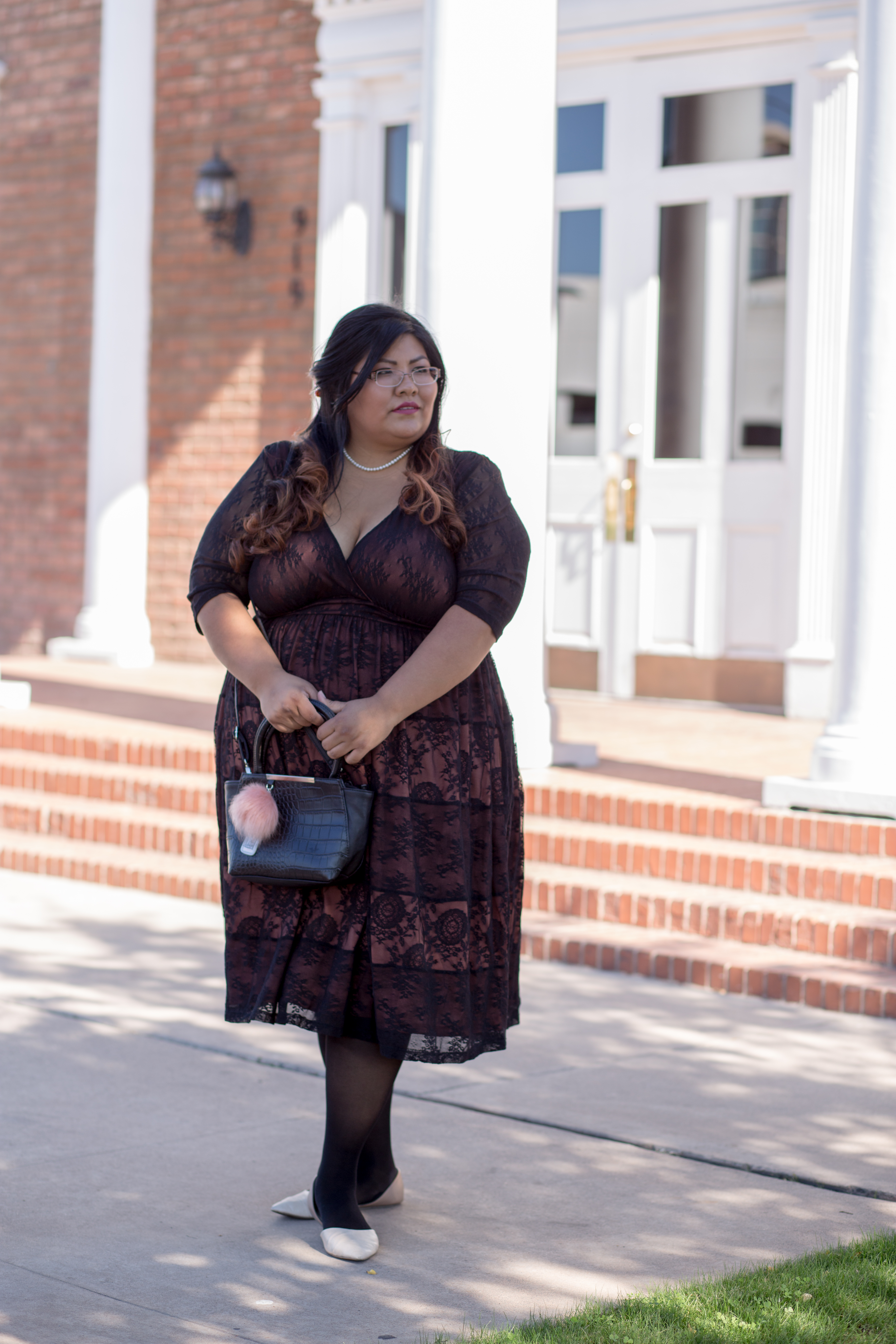 Have you decided what you're wearing for your New Years Eve celebrations? I haven't decided what I'm wearing because my NYE plans are sometimes made last minute. But make sure to follow me on Instagram to see what outfit I finally decide to wear!
Photos by: Maeghan of Maeghan Gerloff Photography.
-Nicky