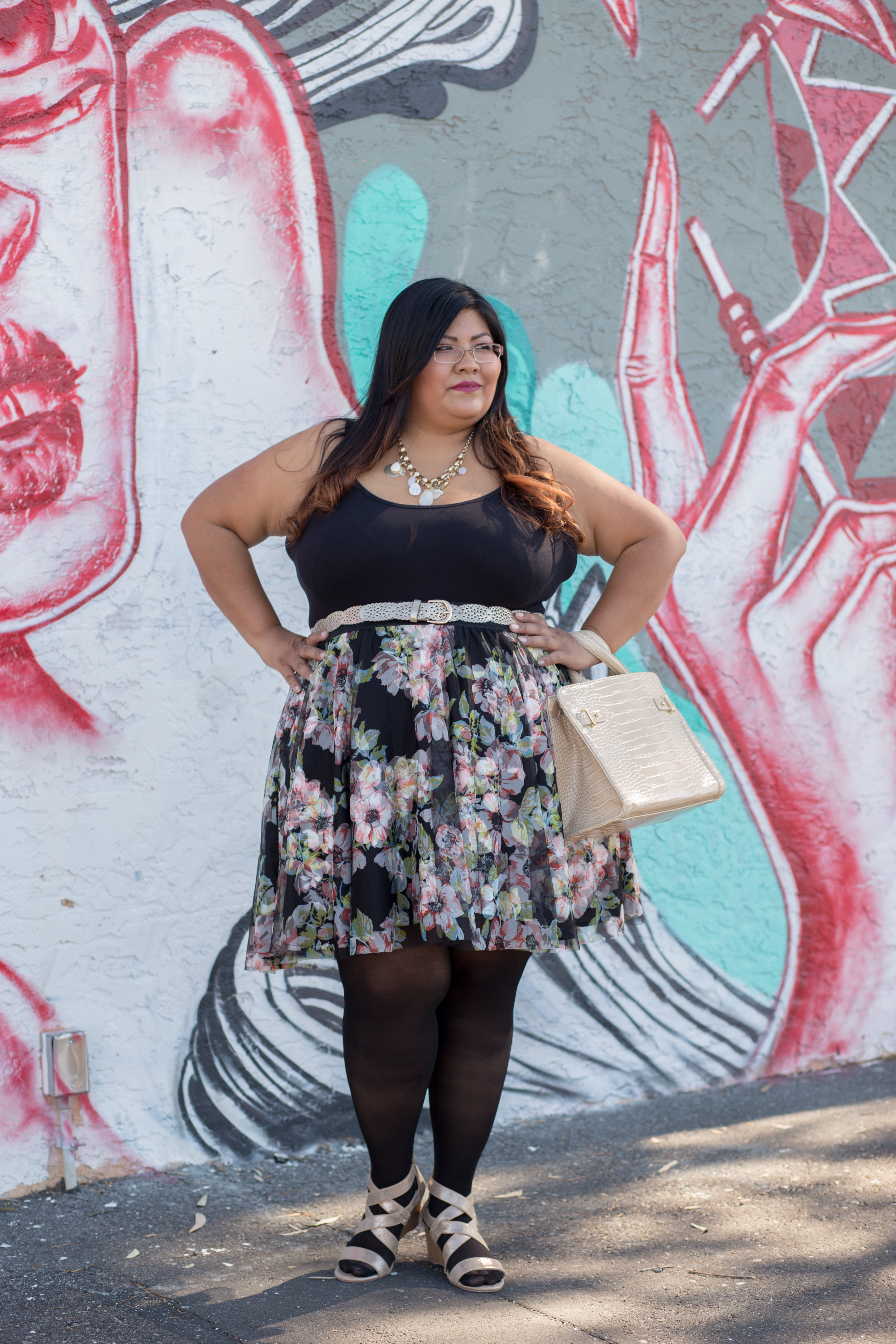 I'm not sure about anyone else but I think this Torrid winter floral tutu is totes adorbs! What do you think? Lately, I feel like all I want to wear are tutus, gimme more tutus!
In my most recent blog update I wrote about how much I enjoy the holidays because I love dressing up in fun party dresses! Who am I kidding, I love to wear a cute party dress any time of the year but in the winter there happens to be more parties to attend in a short period of time. And while I wish my closet was bursting at the seams with party dresses, so that I could wear a new dress to each new party, this is not my reality. In truth, I have a select number of dresses in my closet that are my go-to dresses. So having a skirt, like this Torrid Tulle Mini Skirt that I can probably wear every season of the year (I'm going to try it!) is going to help stretch my limited fashion dollars.
Outfit details
Black Foxy Bodysuit from Torrid
Floral Print Tulle Mini Skirt from Torrid (same skirt just different florals)
Strappy Mini Wedges in Gold Metallic from Torrid
Katie Medium Satchel in Sand Crocco from 88.EightyEight Handbags
Belt from Torrid
Bauble Statement Necklace from Lane Bryant (sold out, similar)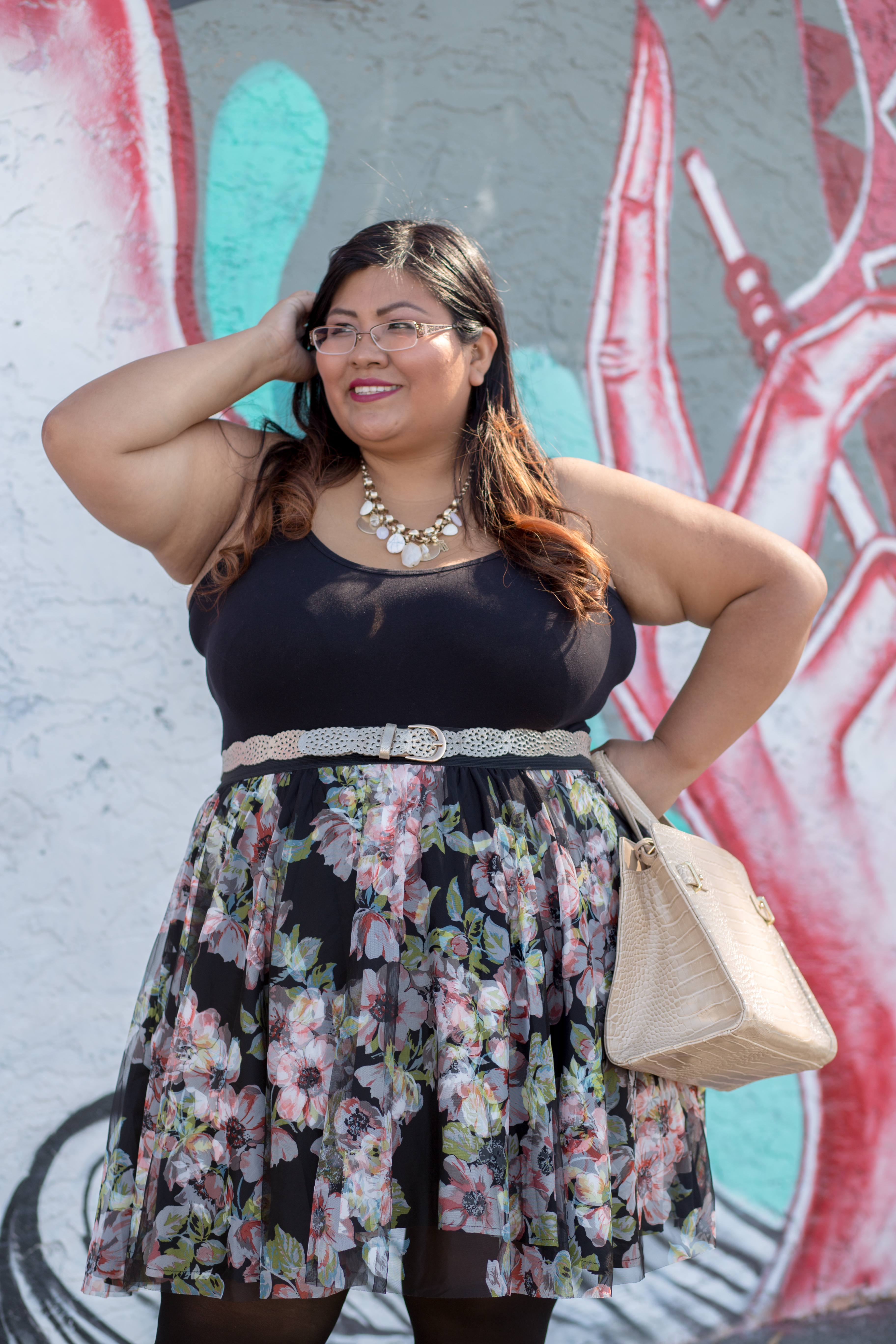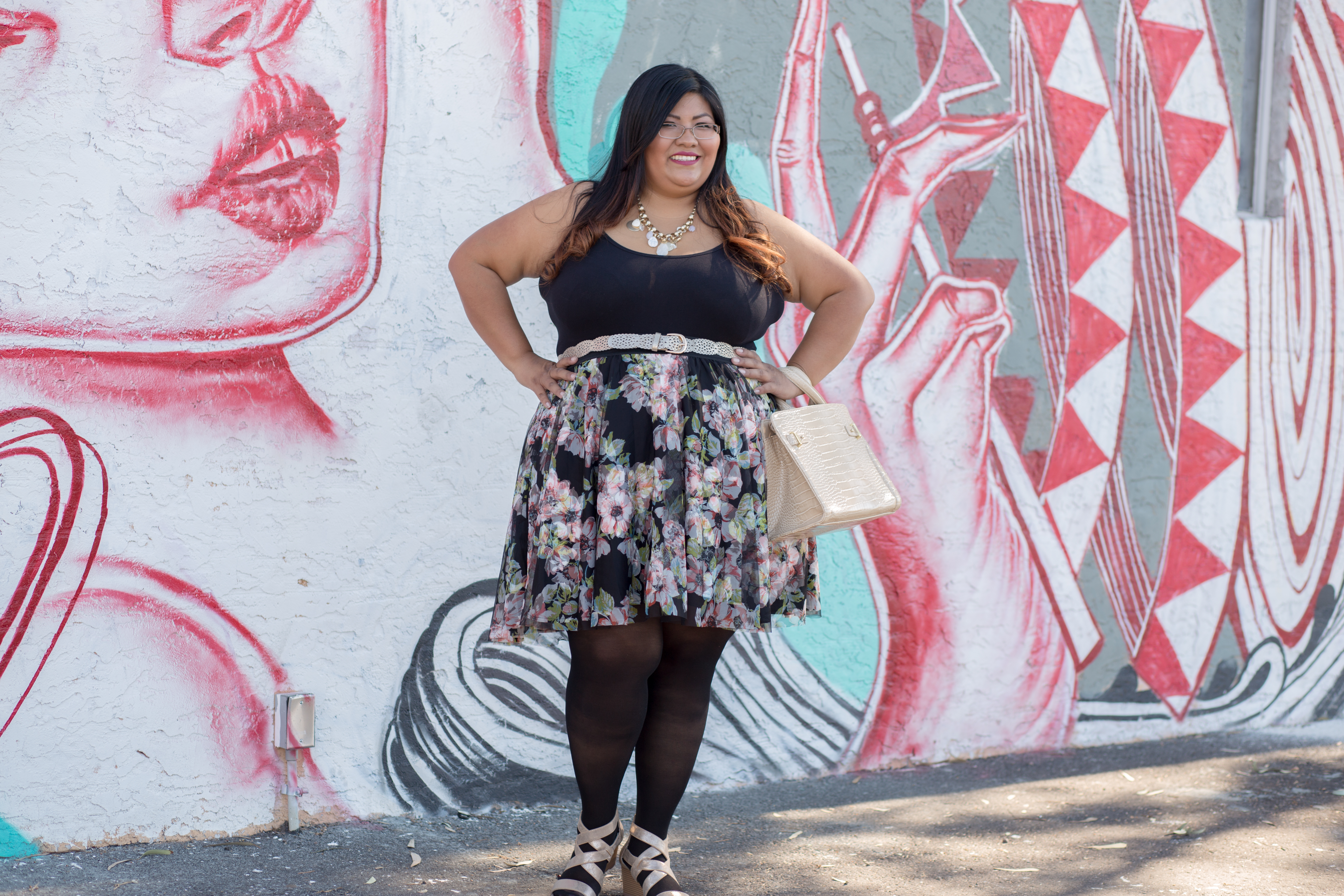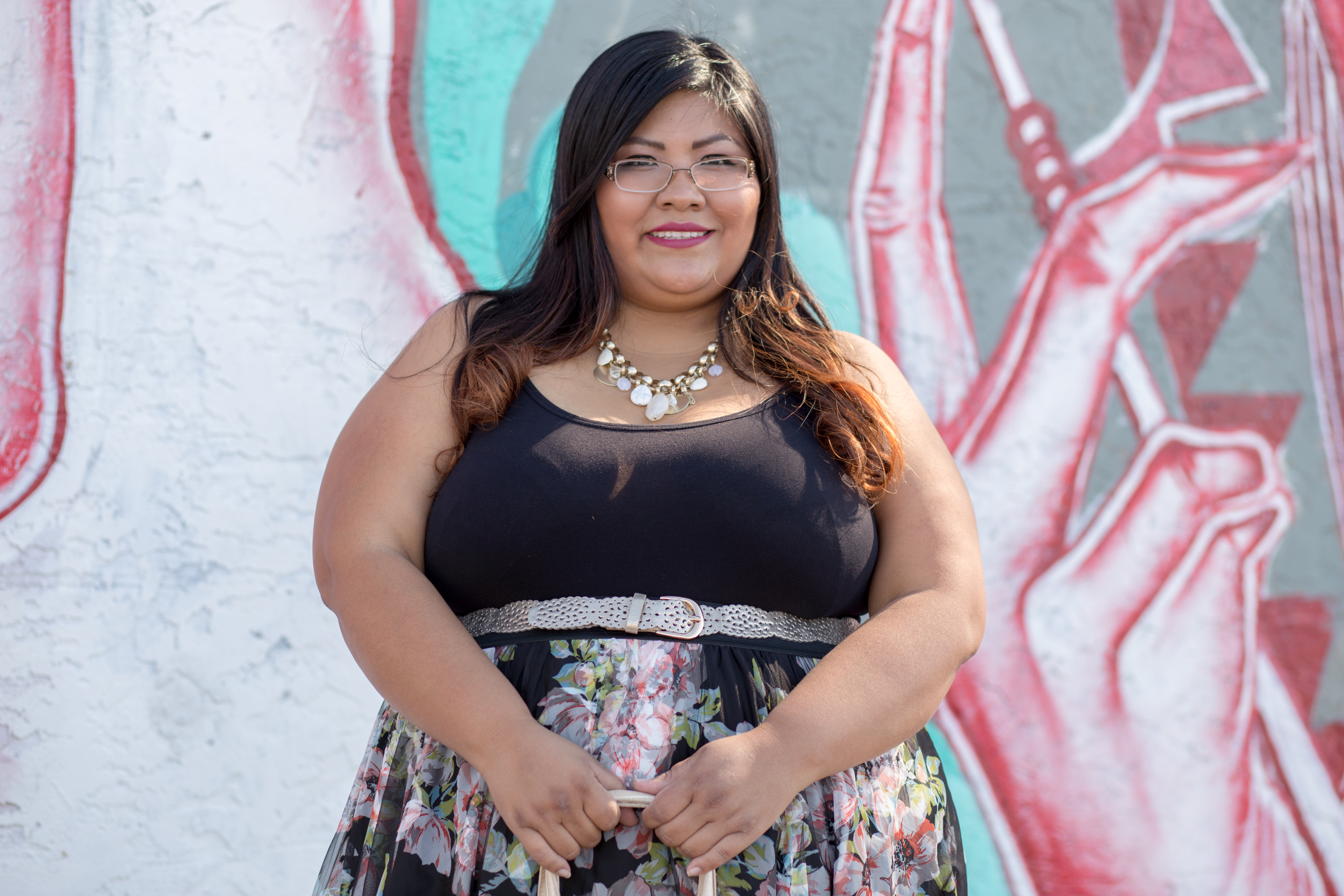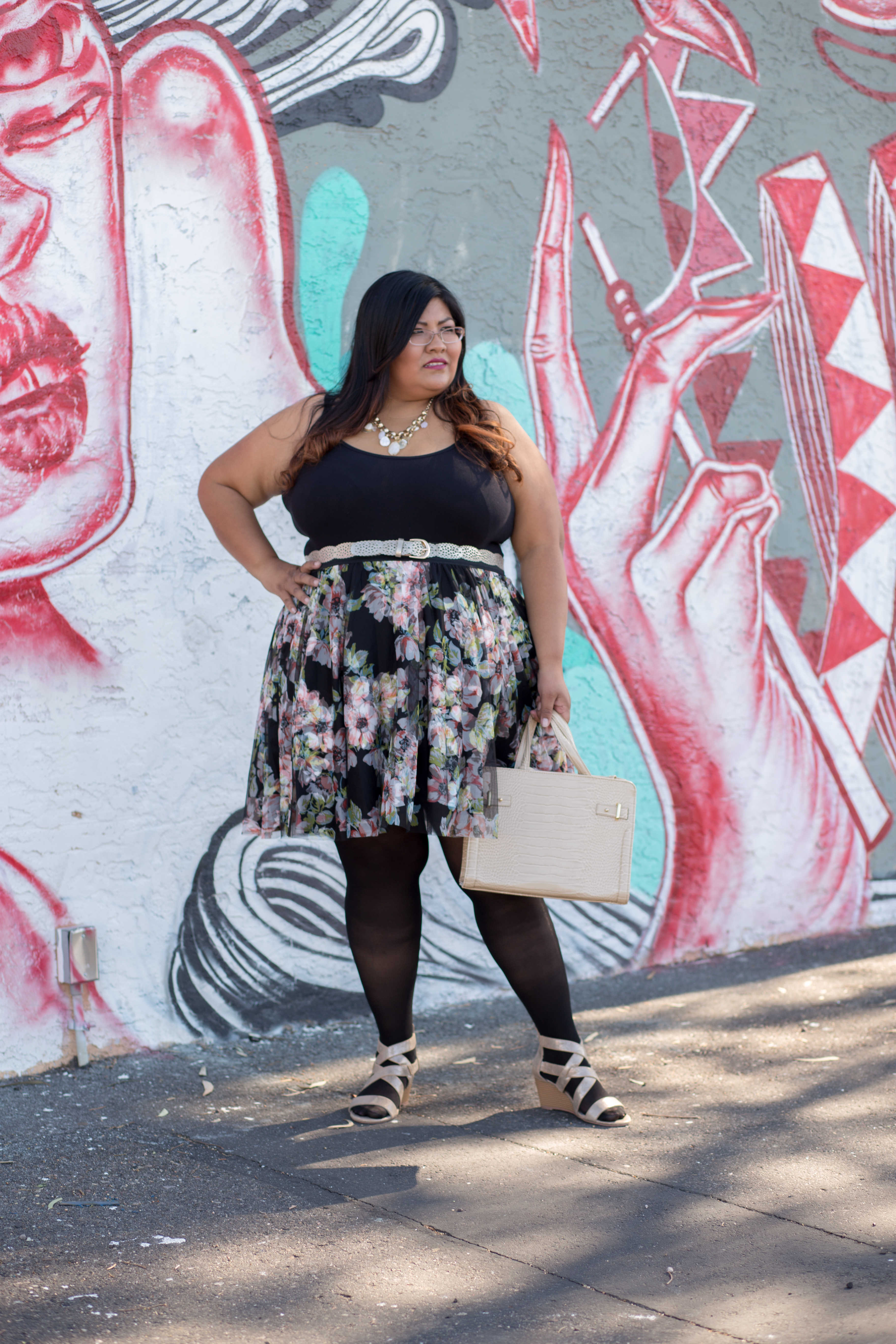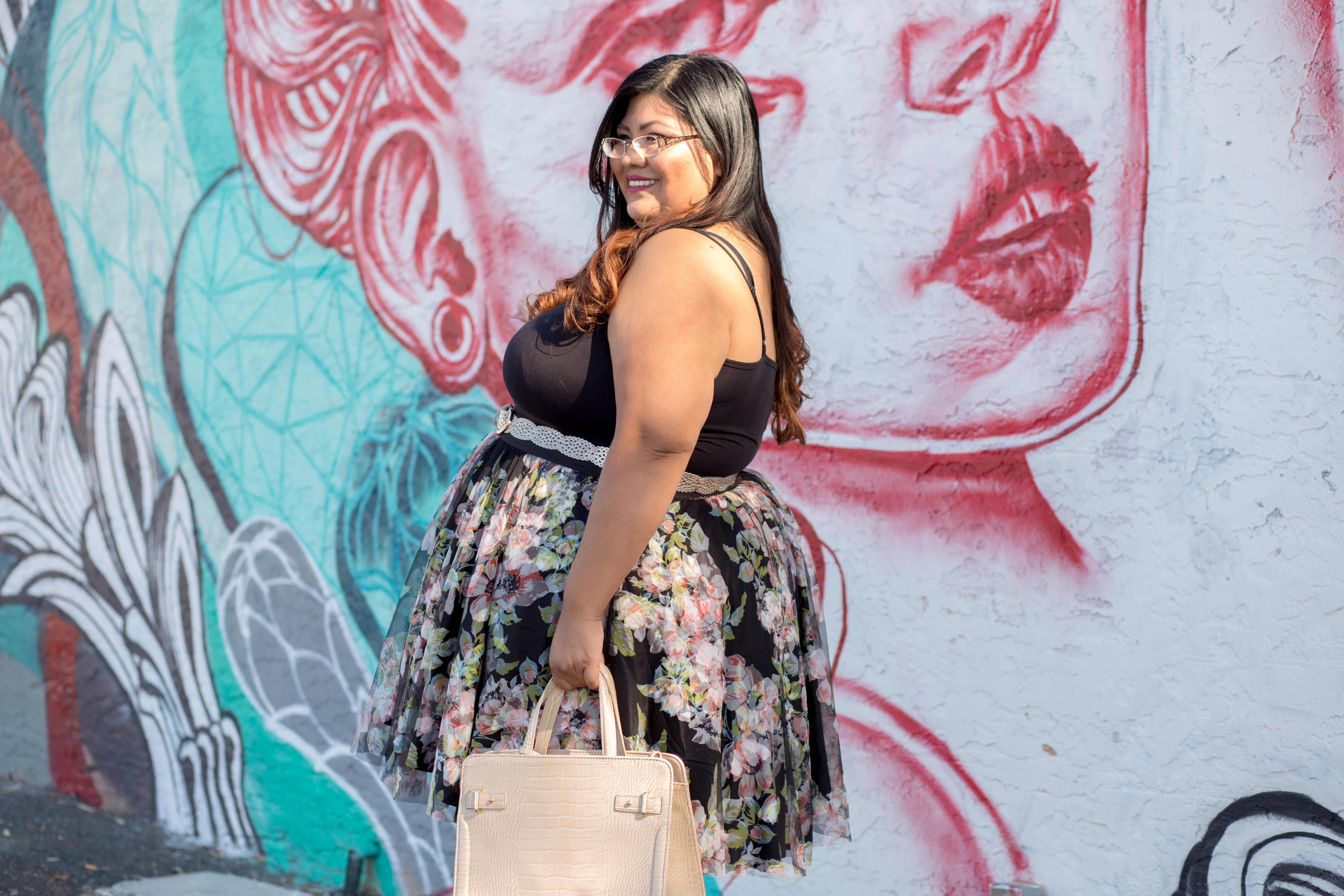 To give you another styling idea for this particular Torrid Tulle Mini Skirt, I wore this it this past September for the OXDX Fall Release Fashion Party. I styled it with an Eloquii asymmetric off-the-shoulder crop top and silver accessories (versus gold accessories as seen in the above photos).
I think having fashion pieces that you can transition across multiple seasons really helps someone, like me, who has a limited budget for clothes. Although, I'm being honest that I'm not really sure how to style a darker hued skirt for spring. For example, summer/fall dresses/skirts can transition to the fall/winter simply by adding some thick corded tights, so how exactly do you transition winter clothes to the spring? What are your suggestions? A pink top to make the pink in the flower pop?
Well, I have a couple more parties to attend before the end of 2016 and I hope to share some of those outfits with you! Follow me on Instagram so you don't miss any end-of-year outfits! BTW, I still haven't decided what I'm wearing for NYE! Quick, I need ideas!
Photos by: Maeghan of Maeghan Gerloff Photography.
-Nicky