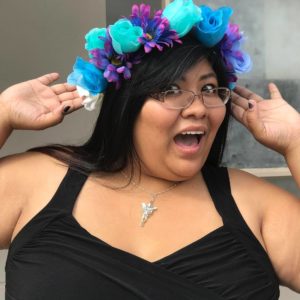 Yá'át'ééh (aka hello)!
I'm Nicky, founder of Redstreak Girl. I am Standing Rock Sioux & Diné, a mother of two teens, & wife to a punk rock musician.
Redstreak Girl is a lifestyle & fashion blog. I write about plus-size fashion, Native fashion, geekdom, the Arizona local scene, & topics in Indian Country.
Unauthorized use and/or duplication of this material without written permission is strictly prohibited. Interested in republishing Redstreak Girl content on your site? Email me for more information:  RedstreakGirl.blog@gmail.com
Affiliate Disclaimer
This blog contains affiliate links and banners that when clicked on or purchased from may result in a small commission for this site.
Subscribe to Redstreak Girl