Here is a recap of all that went down in September. This past month the weather started to cool down, my husband's band Ethan 103 opened for FUEL, I completed a Bikram Yoga challenge, a new clothing boutique for curvy gals opened up, and I celebrated my husband's birthday.
As I posted earlier, this past September I celebrated my husband's birthday all month long. I look forward to celebrating his birthday every year because I love him lots! With the many freebies someone can get from various retailers, birthday celebrations can last longer than a day!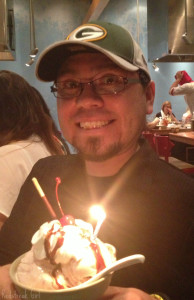 Still on the topic of my husband, his band Ethan 103 got to open for FUEL earlier in September at the Navajo Nation Fair. I got to see them perform on the stage I had seen some concerts on back when I was in high school. Ethan 103 always put on a great show and this was a fun concert to watch from the side of the stage.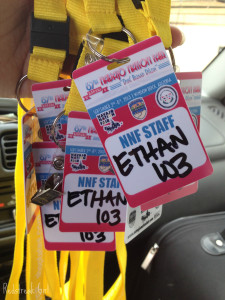 On Friday, September 20, VOX Curvy Couture launched their boutique with a Girl's Night Out shopping event. From VOX's Facebook event "VOX Curvy Couture is a Runway inspired collection in sizes 10-28." This was a fun event to attend! Although I showed up towards the last hour or so of the event, there were still people inside the boutique shopping and mingling. There was also a wine tasting and a live band! VOX Curvy Couture shares space with Glamazon Curvy Clothing Exchange and I spent lots of time perusing the racks in both stores and trying on clothes (I tried on two cute white shirts one used and the other new). The Launch Party also featured a local fun punk-ish female-fronted band The Rebel Set. I recommend you catching a show…oh hey they have a show happening this October! VOX Curvy Couture is located at 1022 North 5th St., Phoenix, Arizona 85006 and Glamazon Curvy Clothing Exchange is located next door at 1020 North 5th Street, Phoenix, Arizona 85006.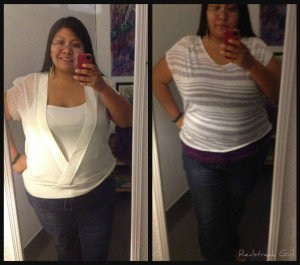 The last noteworthy thing about September, that I posted in yesterday's post, was completing one of the Bikram Yoga challenges I signed up for, the 30 Day Challenge! The 30 Day Challenge is to complete 26 sessions within 30 days. This breaks down to 6 days a week for 5 weeks. With one day off a week this was definitely a challenge for Wayne and I to fit into our family's already hectic schedule but it has been worth it. I believe working on the challenge has really helped to keep our interest, to motivate us, and to really make Bikram Yoga a part of our life. The other two challenge's we're working towards are the 60 Day Challenge, which is an extension of the 30 Day Challenge, and the 11 Week 11th Anniversary of Bikram Yoga Tempe Challenge, which is taking 4 sessions a week for 11 weeks. After we complete the 60 Day Challenge, we'll have a couple weeks left to complete the 11 Week challenge.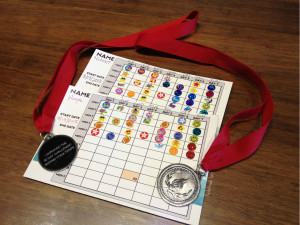 September is a great month in Arizona because the weather starts to calm down and it's not so scorching hot. It also was a fun month for the reasons I posted above. Now that October is here the weather is chilly and Halloween preparations are in full swing! Check out my next post about October and things that are happening this month.
<3 Nicky