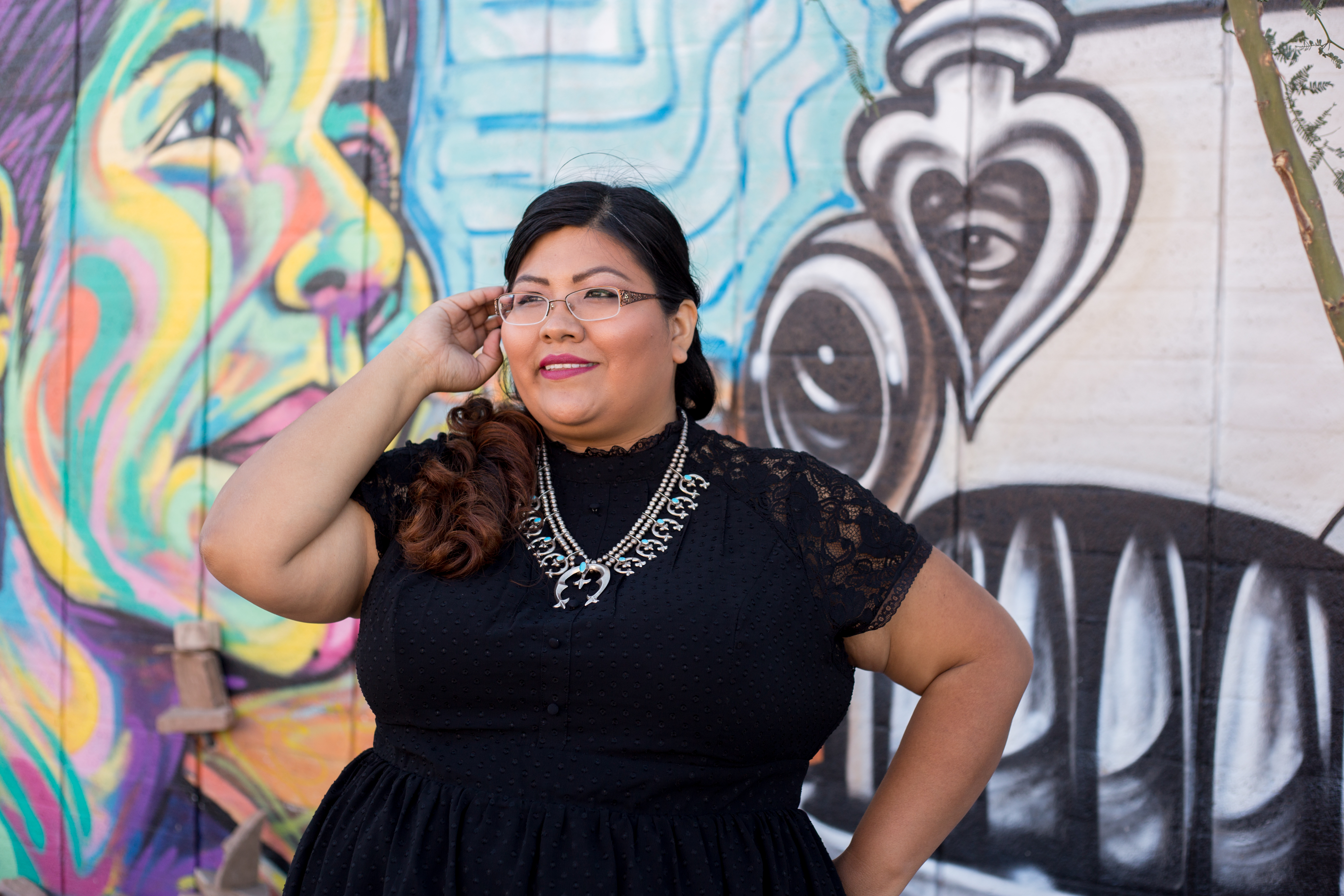 Small Business Saturday, Nov. 25
The Holiday shopping season is already upon us and this year I am aiming to be a bit more organized and conscious of my holiday spending. Here is my list of Native American businesses and artists and other local businesses to support for 2017 Small Business Saturday!
This list will be a running list so Bookmark this page so you can easily find it later.
Native American Businesses & Artists
I wanted to highlight & feature select (some of my favorite!) Native American businesses & artists who have an online shop and/or who may have a sale happening during the Black Friday weekend sales. This holiday shop small and directly from Native American businesses and artists. Shopping directly from Native American artists support their craft and have an immediate impact.
ACONAV – Couture fashion with Native American elegance.
Shop // Take 20% OFF any online purchase of $100 or more with code THANKYOU20 – Valid until Sunday 11/26.
Beyond Buckskin Boutique – Online boutique of merchandise (e.g. clothing, jewelry, accessories, decor) designed and/or made by Native American artists.
Store // On Sale // Under $50
Indigenous Action Media – 100% of the proceeds support Indigenous Action Media organizing and Táala Hooghan Infoshop.
Shop //
Krystal Parkhurst – Metalsmith selling Navajo jewelry. 
Etsy Shop //
Milford Calamity – Emerging Diné artist designing and making authentic Native American jewelry.
Shop //
NotAbove – Nanibaa Beck Jewelry. Unique. Fresh. Diné.
Shop //
OXDX Clothing – Native American owned & operated streetwear clothing company.
Store //
Turquoise Hogan – Alana of The Fancy Navajo & her husband Kyle's online store for Native American silver jewelry.
Etsy Shop //
Local Phoenix Businesses
Support your local small businesses & shop local! Here are some of my favorite local shops that I support.
Changing Hands Bookstore
6428 S. McClintock Dr., Tempe, Arizona 85283
300 W. Camelback Rd., Phoenix, Arizona 85013
Shop small for books and other fun and unique gifts!
Game Depot AZ
3136 S. McClintock Dr., Tempe, Arizona 85282
Best place for tabletop games!
Sunny's Diner
1825 E. University Dr., Tempe, Arizona 85281
My favorite home-cooked breakfast spot.
Utopia Salon & Spa
4328 N Wells Fargo Ave #1, Scottsdale, Arizona 85251
(480) 849-6660
Sean, owner & my hair stylist, is offering deals, valid only 11/25/17, on hair color, hair cuts, and reiki sessions!
Don't forget to BOOKMARK this page and check it often as I will update the page as I add additional businesses and their deals! Also, some business already have sales happening!
-Nicky