A couple days ago, on Wednesday March 22, 2017, I wrote a Dear Torrid letter to express my disappointment and discontent with one of my favorite clothing companies for selling a knock-off of the Navajo Squash Blossom Necklace (someone pointed out on Facebook that Torrid actually sold three products that have a Navajo Squash Blossom necklace feel to them). I am happy to report that today, March 24 2017, all three of those Squash Blossom related necklaces have been removed from the Torrid website. [Full statement from Torrid below].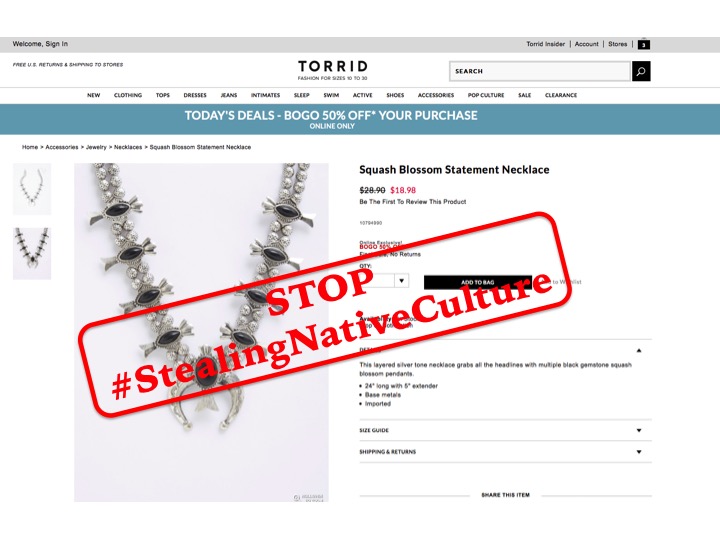 In the days immediately following my letter titled, "Dear Torrid: Stop #StealingNativeCulture. #NotMyTorrid", I noticed Torrid took the following actions:
Wednesday March 22nd – Torrid leaves a comment on Redstreak Girl's Facebook Page post that shared this specific blog. Torrid's comment states, "Thanks so much for your feedback. We sent it over to our accessories team. "
Thursday March 23rd – I checked Torrid's website in the morning just to see if the products of concern were taken down. Nothing was, but Torrid did change the name of two products:

Squash Blossom Statement Necklace to Gemstone Statement Necklace
Squash Blossom Pendant Necklace to Statement Pendant Necklace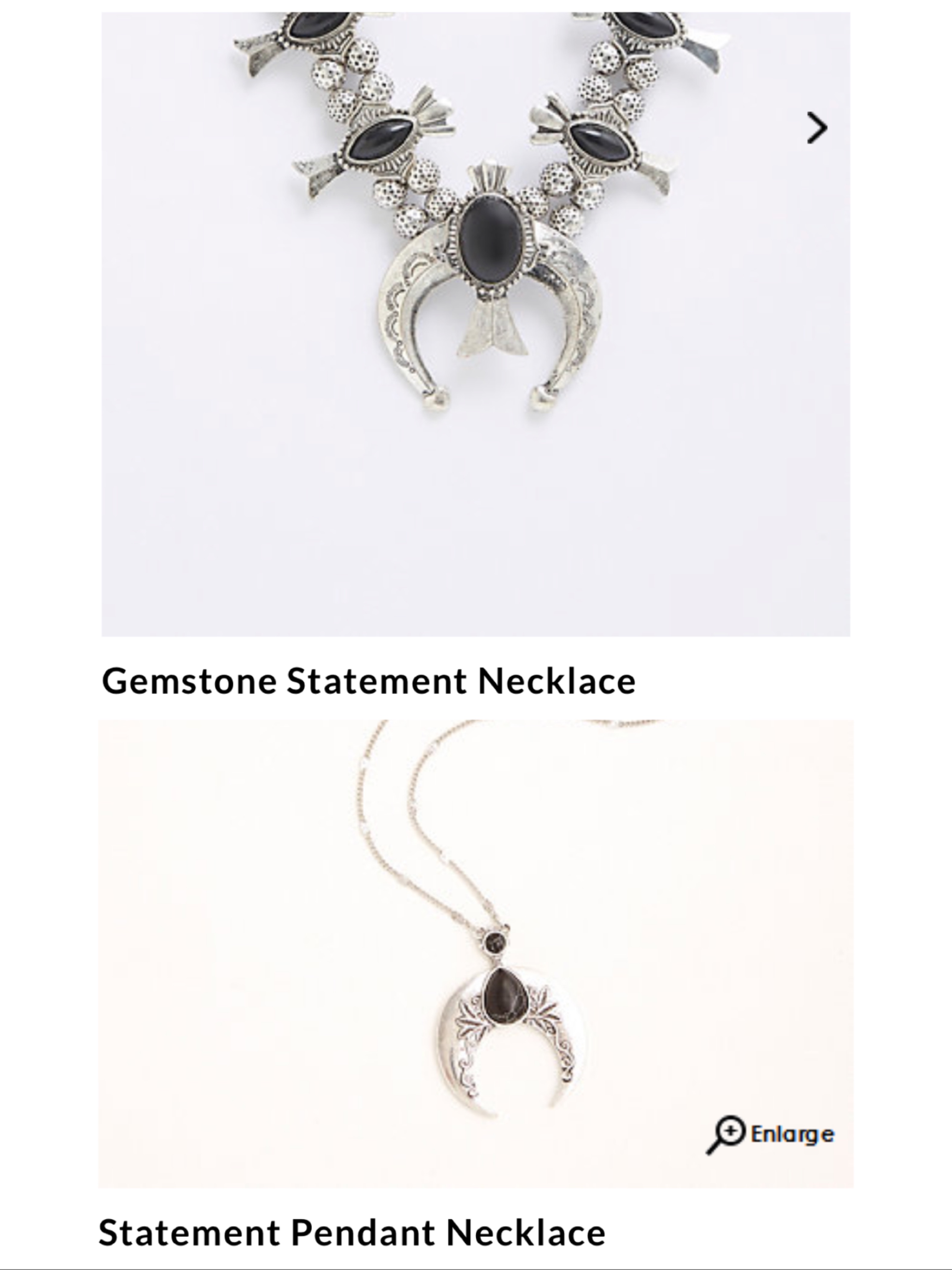 Thursday May 23rd – In the evening, I checked my email and noticed I had received a response from Kate Horton, Torrid's Sr. Vice President, GMM [Full statement below].
Friday May 24th – In the morning, I checked Torrid's website and see that all three of the Squash Blossom related necklaces have been removed.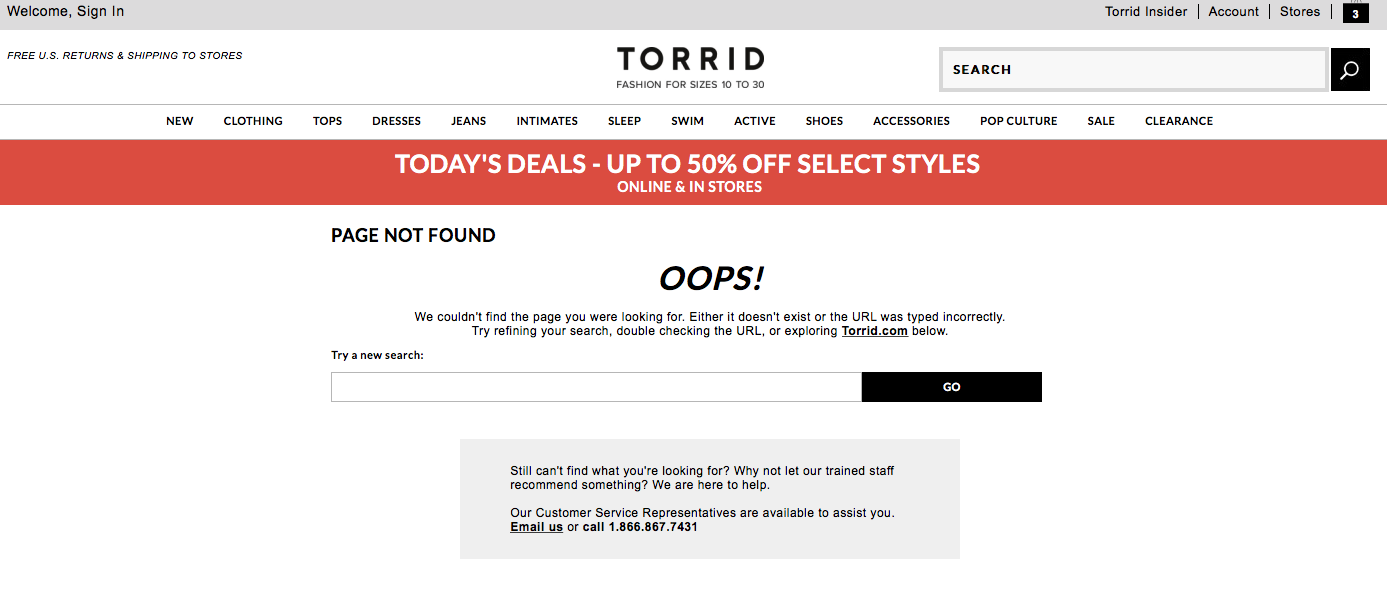 This is great news! Here is the email I received from Kate Horton, Torrid's Sr. Vice President, GMM:
Dear Nicholet,

We really appreciate your honest and heartfelt letter. Thank you so much for educating us on this; we really had no idea the origins of the Squash Blossom Necklace—ignorance isn't an excuse, but it is the unfortunate truth. As a diverse company, we always hope to uplift and represent women of all colors and cultures.  But we make mistakes. And as unintentional as this was, it was a mistake. And we're truly sorry.

We want to make this right. So we have removed the items from our online store (it takes 24-48 hours so it should be off tomorrow). Also, we love your idea of donating to the Indian Arts and Crafts Association Education Fund. The profits from the sale of the necklaces round up to $1000, and we will send a check for that amount to the IACA.

This is important to us. Once again, we want to apologize, but we also want to thank you for making your voice heard and educating us.

Sincerely,

Kate Horton
I want to say that I did shed some tears reading Torrid's response because I am happy. I suppose in a strange way I'm not shocked that Torrid responded in the way they did; These are the actions of the Torrid I expect, of my Torrid. I am however relieved with their response because I know that when it comes to the appropriation of American Indian culture, and American Indians are only 1.7% of all people in the U.S., our voice is often unheard and not acted upon by large fashion companies.
I do want to say that I am not against cultural sharing and encourage it! I hope that in the future should Torrid wish to share American Indian culture whether it be through a fabric design, clothing design, or a jewelry piece, that Torrid collaborate with an American Indian artist to ensure the creation of an authentic American Indian art/clothing. There are many American Indian artists who I'm sure would want to take on this partnership.
Lastly, I want people to know that obtaining authentic American Indian art and jewelry is not unattainable. And by purchasing either directly from an American Indian artist or a vendor who can authenticate a product is an American Indian product you are also supporting the livelihoods of these artists and helping to ensure the continuation of a way of life.
Here are two of my Navajo relatives who are silversmiths and metalsmiths: Krystal and Floyd Parkhurst, and Milford Calamity. I am wearing both of their squash blossoms in these photos:
You can also purchase from the Navajo Arts and Crafts Enterprise. They even have a section devoted to the Navajo Squash Blossom.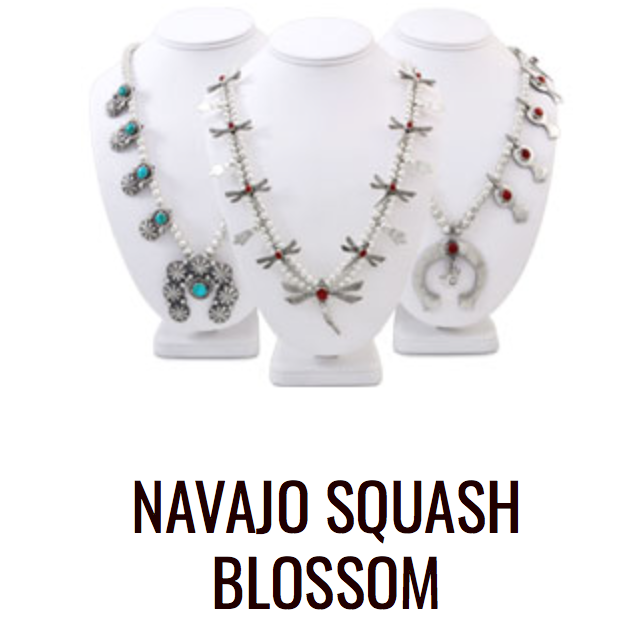 If you are looking to diversify your American Indian art and jewelry visit the Beyond Buckskin Boutique to shop from the many artists who come from different Native Nations.
I am happy with Torrid's response and if you are too, I encourage you to tell them that they've made the right decision. Contact Torrid: Website | Instagram | Facebook | Twitter
-Nicky