Last month I wrote about a gold polka dot dress rented from Gwynnie Bee that I did not wear because of its length.
In keeping with the "What I Did Not Wear" theme, I received this blueberry poplin dress, from Gwynnie Bee, that I was super nervous about wearing in public.
Outfit details
Cherry Velvet Marica Dress in Blueberry
Sam & Libby Pointed Toe Flats from Target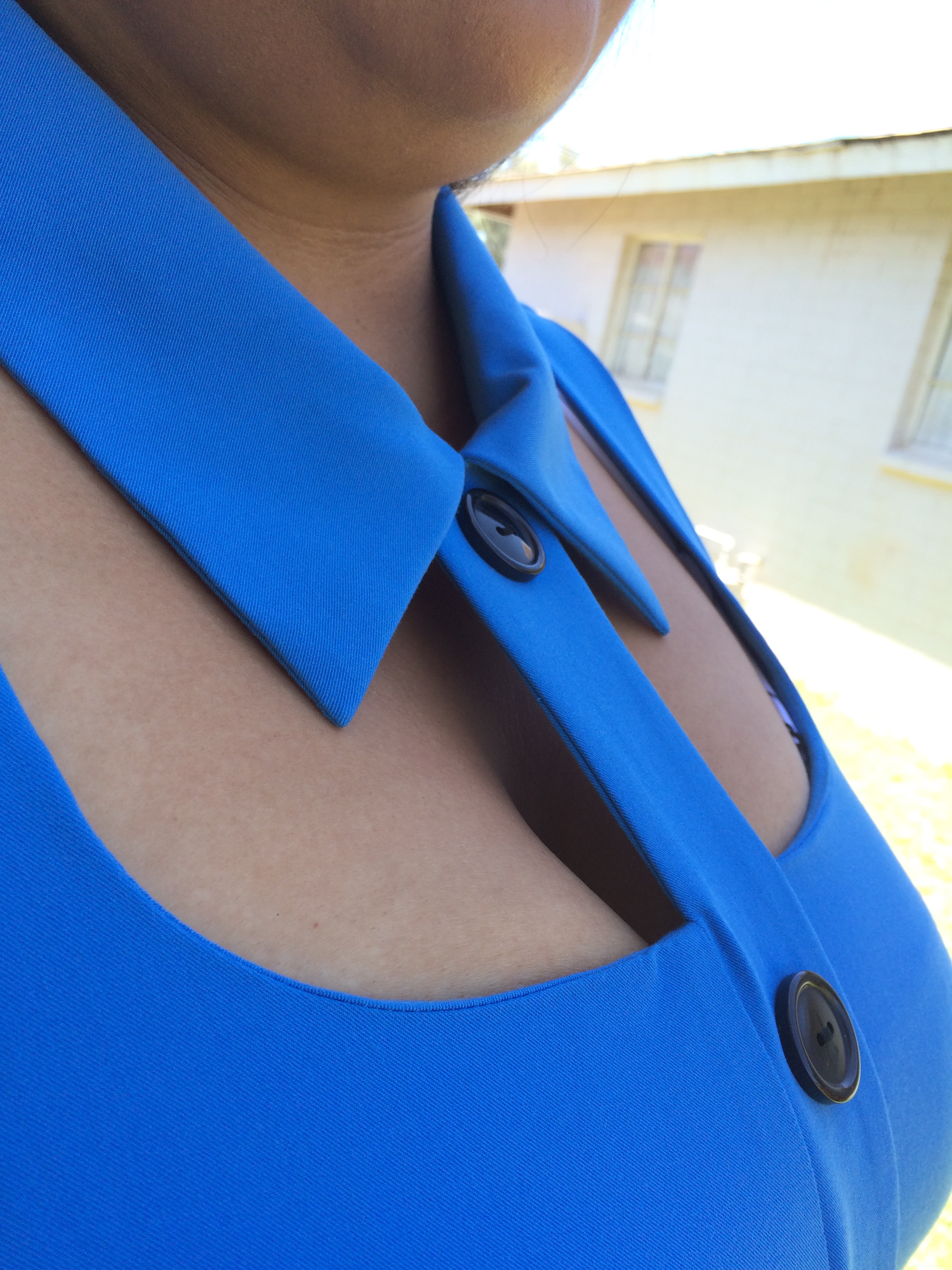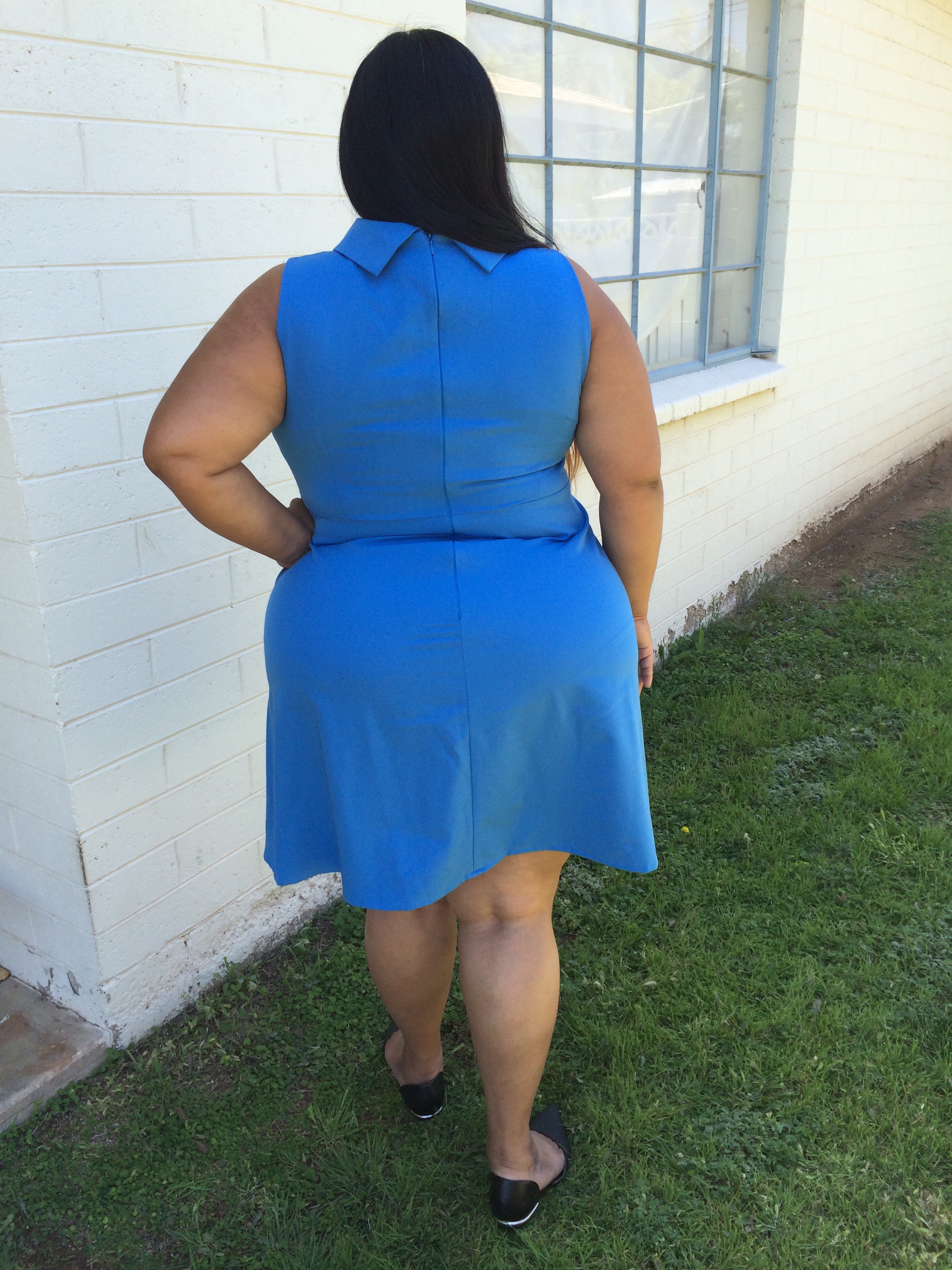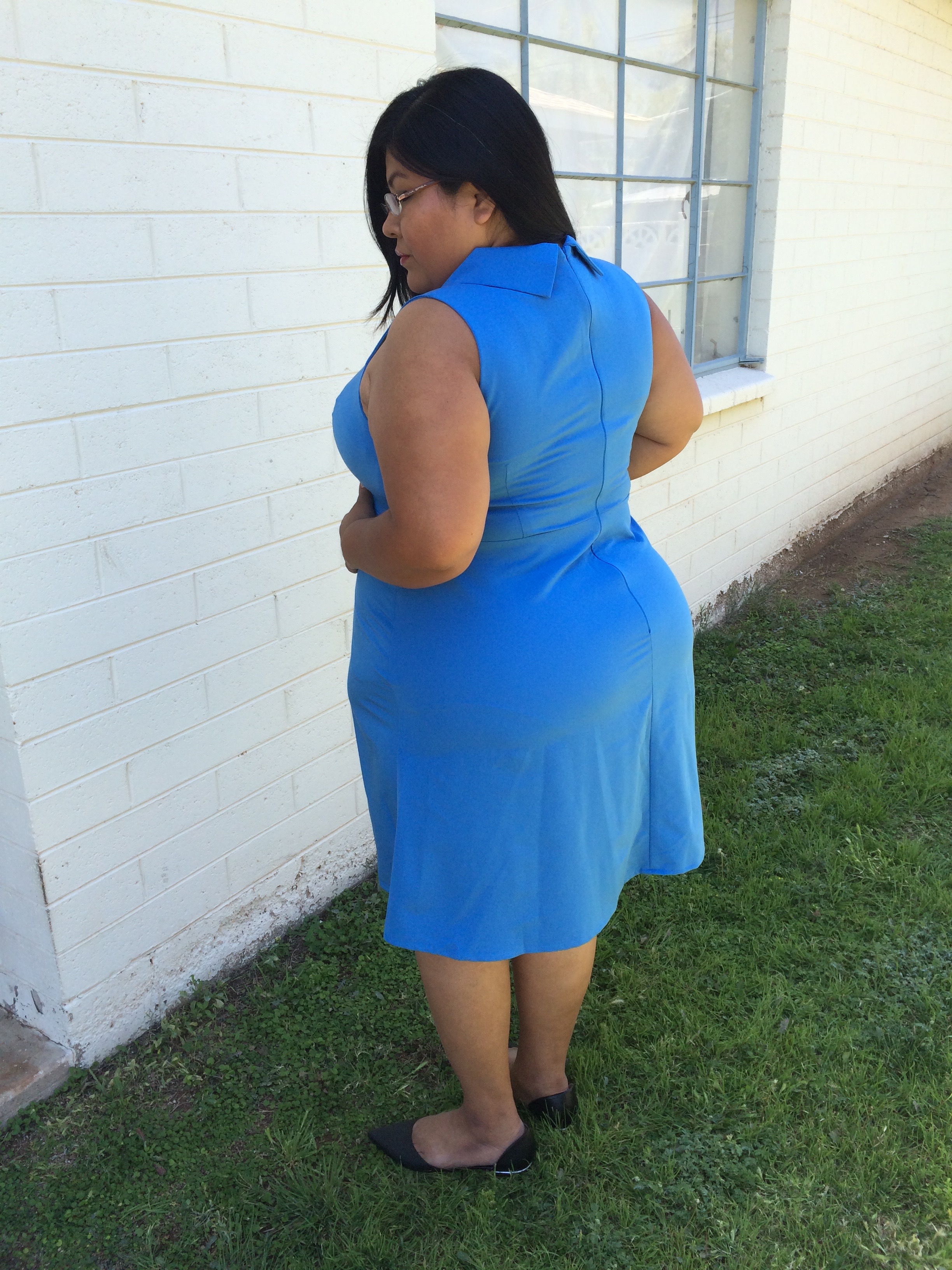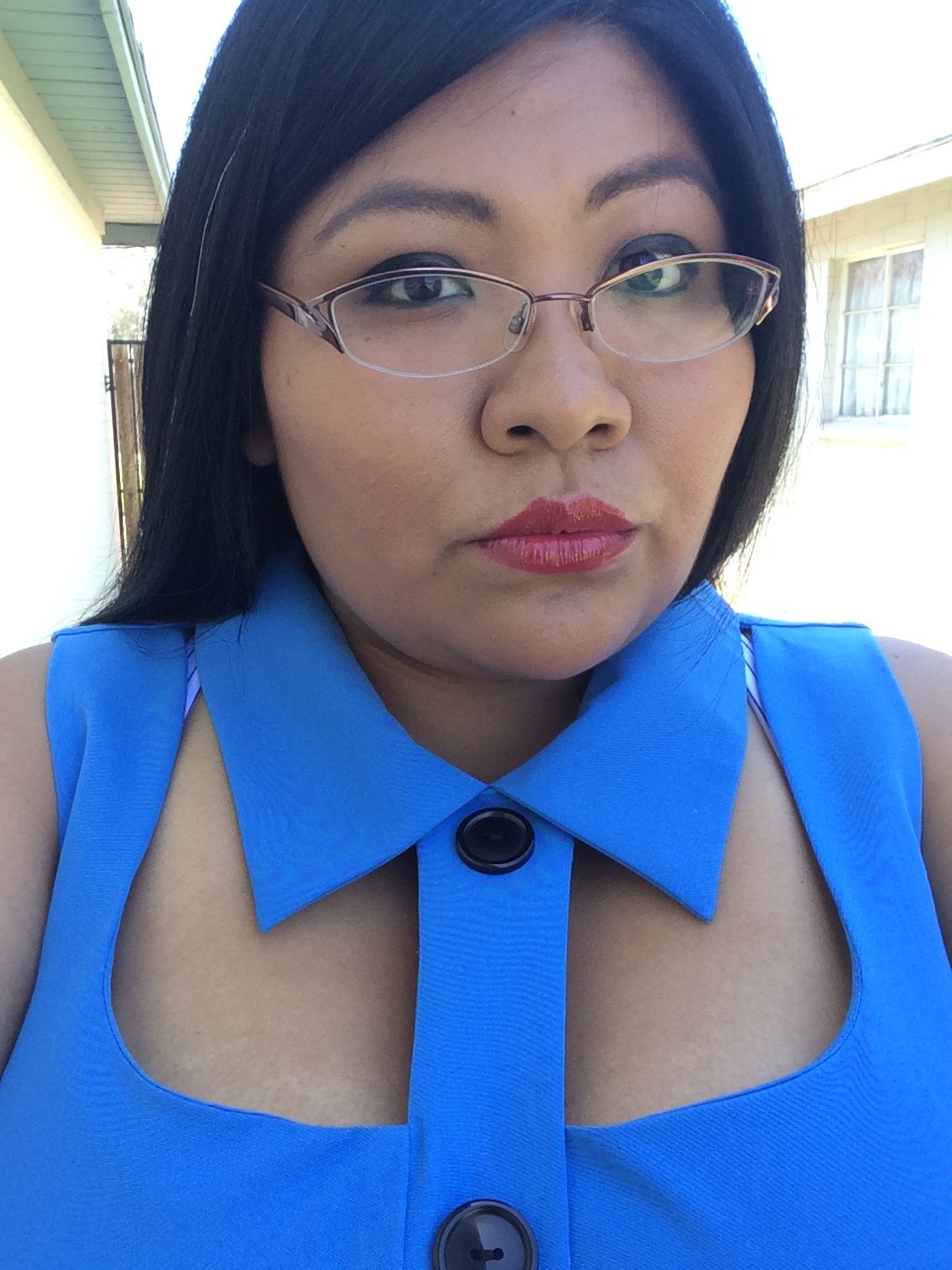 Wow. This dress really takes me out of my comfort zone. I selected to receive this Cherry Velvet dress because 1) I love Cherry Velvet dresses (they have pockets!) and 2) I was willing to give a bold color a try. Plus the outfit looked great on the model (doesn't everything?)!
The yoke cutout of the bodice is very daring on this retro styled dress. After trying the dress on I immediately thought of my grandmother and her long shirt dresses that I think she sewed herself (though her dresses never had a yoke cutout). My husband, on the other hand, said I reminded him of Britney Spears à la flight attendant in her music video Toxic… I suppose I need a bar cart and cute mini hat to feel the resemblance.
The main reason I decided not to wear this dress in public was because of the size. I selected this dress in the same size that I've worn in other Cherry Velvet dresses but it was too tight. However, I think if I had simply sized up the yoke of the dress may have been loose. I'll continue to order Cherry Velvet dresses though because, you know, "I'm addicted to you, don't you know that you're toxic?" *wink*
On that same note, I'm addicted to Gwynnie Bee. I've been a member of their service since 2013 and although I happen to feature a dress that I didn't make a public appearance in I receive many items that I do wear (some of which may make it on my blog).
If you're interested in trying Gwynnie Bee you can sign up for a FREE 30-day trial. The 30-day subscription includes access to their expansive closet of clothing sizes 10-32, unlimited clothing exchanges, and free shipping. I love Gwynnie Bee!
-Nicky