I've always wanted to do a "What's In My Purse" blog (I'm really curious what's in your purse) but since my life currently revolves around Bikram Yoga a "What's In My Gym Bag" post seems appropriate. =D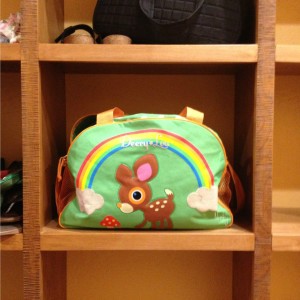 According to the welcome email I received when I signed up for classes at Bikram Yoga Tempe, the following items are required each class:
* Yoga Mat
* Large Towel
* Water (at least 1 liter)
I really didn't know what to expect my first class so I brought with me the required items and didn't think more about it. I did not expect to leave class completely drenched and because I didn't bring a change of clothes I drove home soaking wet.
Eventually I realized Bikram Yoga was going to be a part of my life and figured I should see what amenities the studio offered. At the studio I attend their changing room offers showers, body products (shampoo, conditioner, body wash), and hair dryers which made it somewhat easier to decide that I could shower and change into a dry set of clothes before driving home.
Which brings us to the question of — What's In My Gym Bag?
** I started using this canister because it keeps my water COLD! I add 4 ice cubes to the water and my water is still chilled by the end of the class plus it has a lovely striped blue pattern that I love. I am seeking out a larger canister because it's only half a liter.
2. Deery Lou bag
** I LOVE the bright cheery colors of this Deery Lou bag which stands out in the dressing room among the gray and black duffel bags. I'm currently borrowing this from one of my daughters.
3. Hair ties
** I have really long hair that needs to be braided or placed in a high bun otherwise it sticks all over my body and I can't stay focused.
4. Makeup bag
** I use a small makeup bag (this one I got for free with purchase from Benefit) to hold my small personal items that I bring into the studio because I don't bring a purse.
5. Hair brush
6. Towels
** I bring three towels with me: the smaller white towel I roll up and use in modified Savasana (I lay on my left side), the blue and green towel with text I use in class over my yoga mat because it is thin (it has a picture of Mike Wazowski yelling "scare"), and the blue striped towel is for drying after class.
7. Yoga mat
I do wear clothes to Bikram Yoga and they are also in my gym bag but this will be discussed in a future post.
What do you take to the gym, studio, or wherever your workout may take place (running/bike trails)?
<3 Nicky