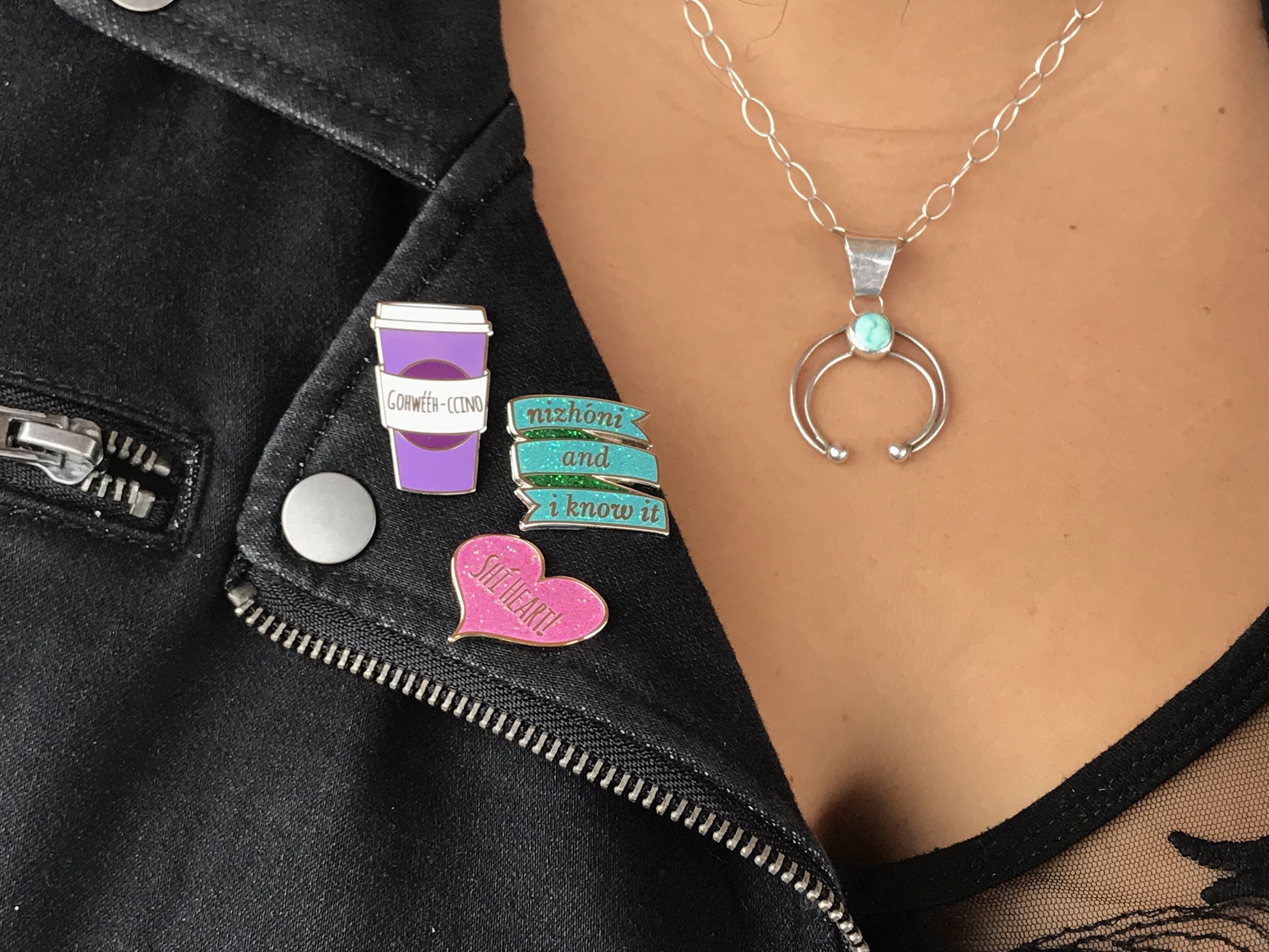 Announcing Redstreak Girl's Pindigenous Collection!
I am excited to finally announce the release of the Pindigenous Collection, a line of hard enamel pins designed by me! My first set of three pins are fun chic flair that embody things and concepts that I think describe me – gohwééh, the loves of my life, and body positivity.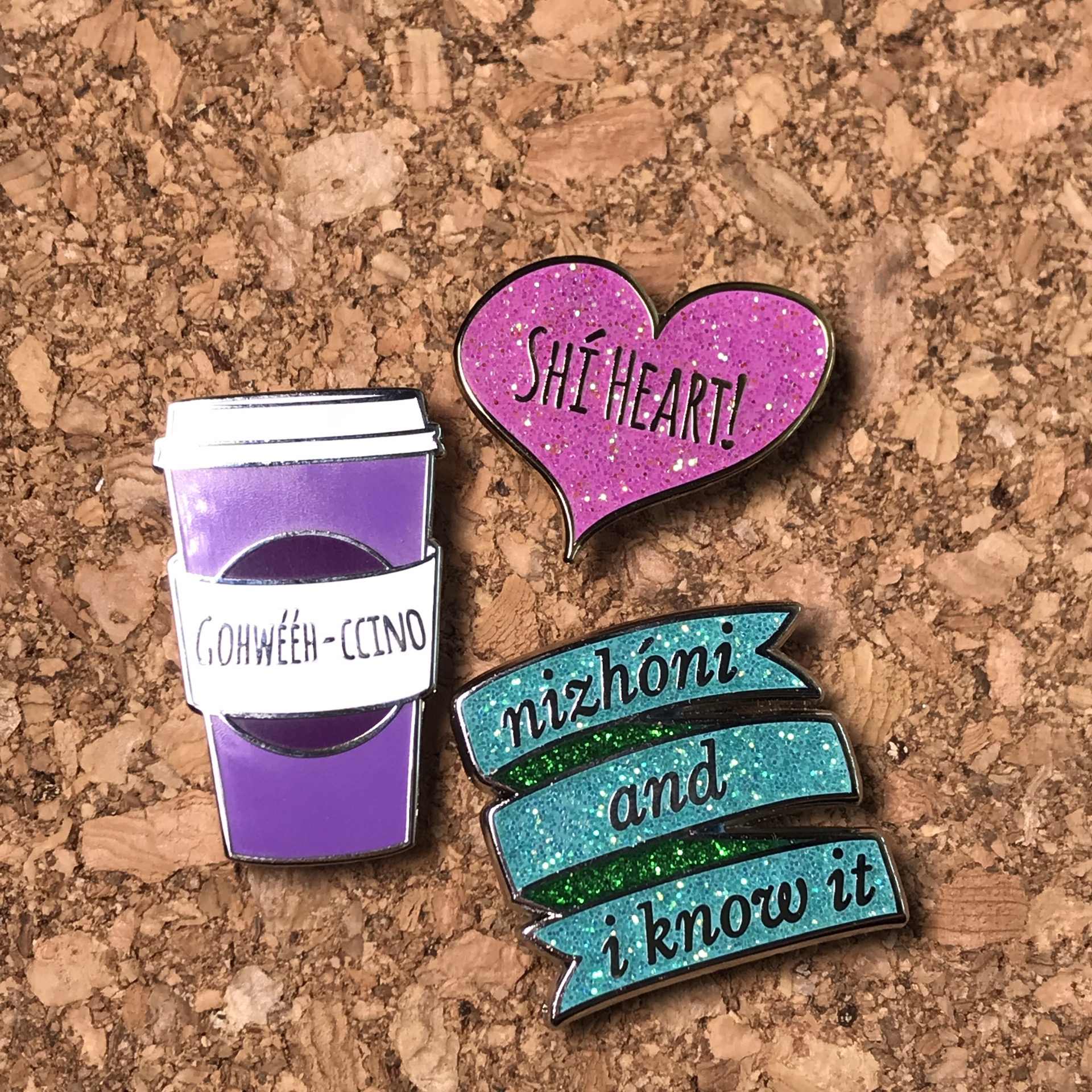 I designed a hard enamel pin collection because I personally wanted to add fun flair to accessorize my wardrobe… but I didn't feel that there were many options that described me or that added a touch of Native style to my step.
Pins are available in my shop here on my website! Read below for a description of each pin.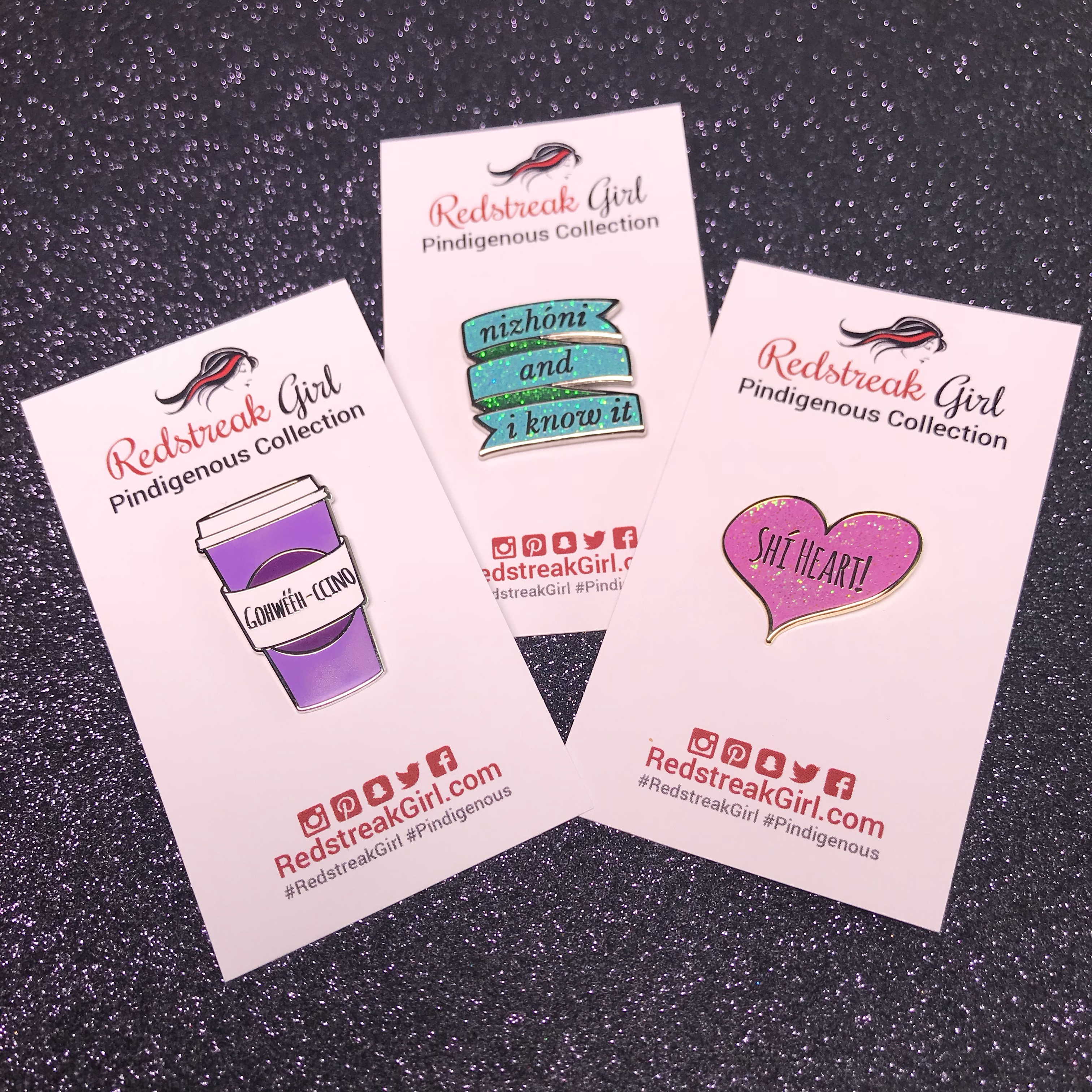 Gohwééh-ccino
The Gohwééh-ccino enamel pin is a fun Diné (Navajo)-English spin on the yummy cappuccino. Gohwééh is the Diné word for coffee. Okay, seriously who doesn't love a good cup of gohwééh?
Shí Heart
The Shí Heart enamel pin is a nod to a fun phrase that is used when calling someone 'my love'. Shí is the Diné word for my. I've also personally used the phrase shí heart when I experience something that takes my heart away and I get the feels; like when I see this pin!
Nizhóni and I Know It
The Nizhóni and I Know It pin is an empowering and positive affirmation! Nizhóni is the Diné word for beautiful. As a believer and advocate of body positivity I wanted to give a strong statement about how I view myself – I'm beautiful and I know it.
I'm super excited to finally reveal these designs to you and what I've been working on for the last few months. I have additional products coming down the pipeline so make sure you subscribe to my newsletter to receive updates on future product announcements, sales, and new blog posts! I look forward to expanding on Redstreak Girl's Pindigenous Collection and adding new products in 2018!
-Nicky
JOIN OUR MAILING LIST